Are you tired of the décor in your current house? Do you think the only way to start afresh is to move? So does half the population of the world it seems. Yes, moving property does provide you with a clean slate to start again. But, it's an expensive and drastic move, one that lots of people can't afford. So, if you fall into this category, you might be between a rock and a hard place. If that is the case, don't worry because there are solutions.
Here's how to get a new house without moving home. Enjoy!
A Lick Of Paint
Probably the main reason homeowners fall out of love with their property is tiredness. Nope, that doesn't mean on your part – it means you home instead. Properties are like people in the sense that they get old. And, when they start to age, they can lose their appeal. Again, a lot like humans! However, unlike people, it is possible to make them look younger and stop the aging process. The simplest way is a new coat of paint for the interior and exterior. Fresh paint has a gloss and a shine that imbues the house with the same qualities. It's a simple method, but it's incredibly effective.
New Furniture
Be honest: how long have you had your current furniture set? Anyone that answers longer than a few years needs to take a long, hard look in the mirror. No wonder you don't feel the same way about your house anymore! Thankfully, there is a saying that will come in handy. That saying is out with the old and in with the new, and it's very pertinent. New furniture is like fresh paint in the sense that it adds a new dimension to a room. If you buy new pieces for every room, you can transform the whole house. A tip: try spending a little more money. Furniture by Bentley Home or Fendi Casa is more expensive but lasts longer. Plus, the style is much fresher and original than something from Ikea.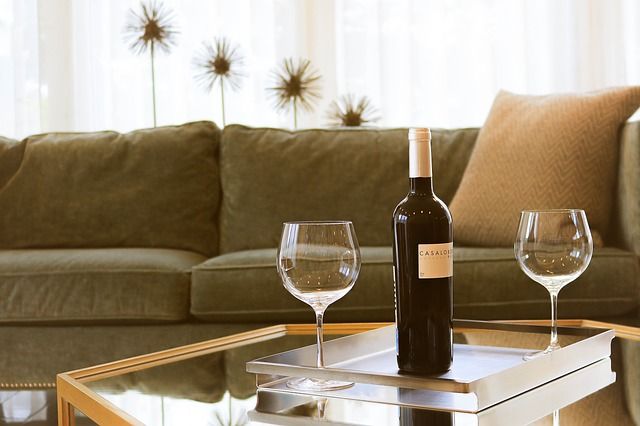 Fix Repairs
No one wants to live in a house that feels broken and dilapidated. After all, you want a home, not a house. Usually, you would look to interior design for help, but this time you need to opt for DIY. Now, if you're a person that hates doing it yourself, you can call an expert. Regardless, what you need to understand is that repairs need fixing as soon as possible. A leaky faucet or damp on the ceiling won't spring you into action because they aren't big deals. But, the more the repairs stack up, the less the property feels like a home. A home is both stylish and practical at the same time. So, either pick up the phone or a hammer, but do it quickly. There's no time to waste!
If moving house feels like the right thing to do, then go ahead. However, you should at least try these tips before you put it on the market.
contributed post