Want to create a countryside log cabin look for your home? It's a popular trend that is always popular, and with plenty of good reasons. Log cabins have a certain amount of rustic charm, they are incredibly cosy and look highly inviting. And whether you are living in the middle of the city or out in a new build suburb, creating a log cabin look for your home is a lot easier than you might think. Let's take a look at a few easy DIY projects you can try yourself, to turn any room in your home into a cabin-style haven. Read on to find out more!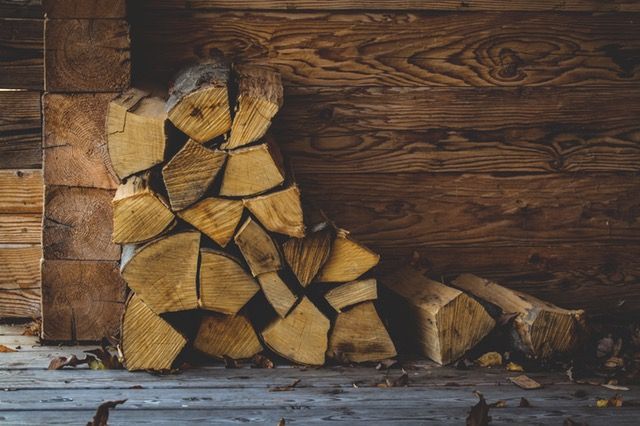 Walls and ceilings
It's pretty easy to achieve log cabin walls and ceilings in your home. Look around for wooden panels – or even just planks – and install them horizontally., You may need a nail gun for the trickier areas, but in the vast majority of cases, a hammer and some nails will be all you need. And in the case of tongue and groove panelling, it's even simpler – sometimes all you will need is some super strong adhesive.
Wooden flooring
The wooden flooring look is so simple to install or create, yet stunningly effective. There are a huge variety of options, too. If you have floorboards underneath your carpet, it is as simple as ripping everything out, sanding down, and covering with oil, wax, or varnish. You can also go down the floating floors route, which can fit in on top of your current hard floor. Finally, there are some stunning laminate flooring options out there these days, which not only provide you with a log cabin style of floor but are also durable and hardwearing.
Furniture
The great thing about styling a log cabin room is that you can really go to town with mixing and matching pieces of furniture. Ultimately, however, your furniture choices should be focused on creating that famous log cabin ruggedness. One piece, heavy tables and chairs, old fashioned sofas and couches, and rough, DIY bookshelves are perfect complements to your wooden floors and walls. Make sure you throw in a dash of colour, however, as the sheer amount of wood on display could end up being overwhelming on the eye.
Accessories
Again, antique pieces can be your best friend, here, if you want to actually recreate the log cabin look. Consider heavy, cast iron objects, or some white enamel pottery to act as an accent to your wooden background. Stoneware and ceramics are also an ideal choice, and you should look for inspiration in nature, too. A healthy amount of plants and animal and wildlife inspired prints in home made frames can set everything off nicely.
Lighting
Finally, lighting is the finishing touch for your log cabin themed room. Look around your local antique shops or charity stores for traditional lamps and make sure you dot them around the room at different levels for improved lighting effects. It's even possible to adapt old kerosene or candle lamps so they can hold light bulbs and plug into your main electrical points.
contributed post