Whether you've recently bought a new home or have been living in a property for 50 years doesn't matter. All properties need a little TLC from time to time, and home improvements should be a crucial aim for all homeowners.
Upgrading the home is an ongoing battle, and you'll never reach a stage where everything is 100% perfect. Thankfully, the renovation project isn't a race, and many of the little jobs can wait. However, that isn't the case in all aspects of the home improvement arena. Here are four areas where you simply must act immediately.
Security Issues
Your home is your castle, and safety should always come first. Even if you live in an area with very low burglary rates, you'd be a fool to think that your home is untouchable. For the sake of your emotions as much as your financial assets, upgrading this aspect should be top of your to-do list.
Modern burglars and scammers are smarter than ever. Fortunately, the security tools used to fight back against those issues are more advanced too. Adding remotely monitored CCTV cameras can offer great protection even when you aren't home. Meanwhile, motion detecting lights and other alarm systems can take things to another level also.
Roofing & Window Problems
Creating a homely vibe is a little pointless if the building is at risk. Therefore, roof leaks and other structural damage should always be treated as a matter of emergency. If left untreated, those issues could lead to more serious property problems. Moreover, it could put your lives at risk too.
Fixing the roof and windows will bring immediate benefits too, as the insulation will be improved. In turn, that should reduce your heating bills and your carbon footprint. Let's face it; the added kerb appeal is a pretty good bonus also.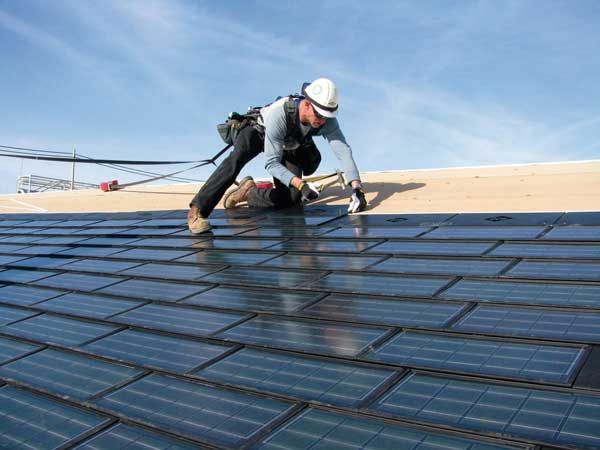 Kid's Bedroom
Most cosmetic jobs can wait until you have the resources to complete them with greater comfort. However, your son or daughter's bedroom is one area that should be upgraded as soon as possible. After all, it's not fair to expect a child to live in a room that isn't fit for purpose.
Aside from anything else, starting your home upgrade with this room will remove a lot of stress when dealing with other rooms. Given that it's probably one of the least expensive rooms to upgrade too, it's not hard to see the appeal.
Green Upgrades
If you're going to improve the home, you may as well see financial benefits too. Installing eco-friendly toilets and other green living upgrades will do just that. Meanwhile, fixing the shower pressures and switching to LED lights require minimal effort. You'd be very foolish to ignore them.
In truth, those upgrades are hardly a matter of life and death. Nonetheless, the faster you make them, the better. You'll probably do it at some stage anyway. For that reason alone, it might as well be sooner rather than later.
contributed post