Our mental health, or 'wellbeing' as it's more commonly referred to, is hugely important. It holds the key to our happiness and our success. One of the biggest factors hindering our mental health? Clutter.
Clutter isn't that big of a deal, right?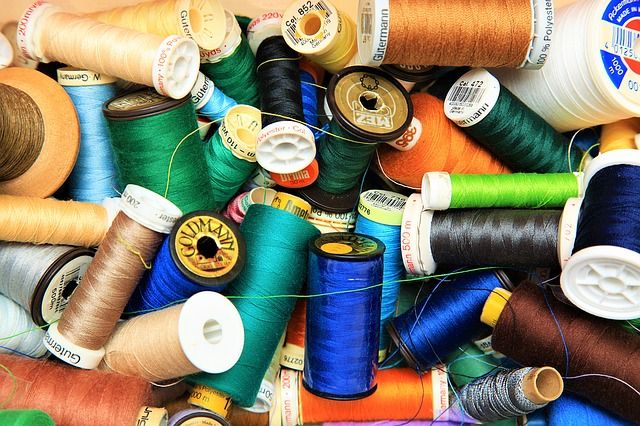 Wrong! Huffington Post carried out a stress survey which found that a disorganized home is one of the most common triggers of stress. If we're honest, we probably knew that. Having an overspilling sink full of dishes, a messy stack of magazines and a few stray socks lying about it hardly conducive to a zen-like state of wellbeing. But what most of us aren't taking into account is the bigger picture. Just why do we have disorganized homes and how is it affecting us?
Pinpointing The Source
The first step to decluttering, and leading a happier, more productive, and successful life, is understanding why we create such chaos. Most experts are in agreement that clutter is about so much more than just being merely messy. In fact, the way our homes look can often reflect the way we're feeling. A chaotic and haphazard home could be a sign that you are struggling with some underlying conflict of your own. It can also work the opposite way. Our environment, if cluttered, can provide us with excessive stimulus. This leaves us feeling stressed out and distracted. Stress, in turn, can lead to a lack of sleep and concentration. Clutter can also stir up feelings of guilt, anxiousness, and can even lead to, or make worse, depression.
Work out why you are creating clutter. Is it because you can't bear to get rid of things? Perhaps it's because you're having a chaotic time in your personal life, and this manifests itself as physical clutter. It could even be that you don't have enough time or energy to sort through your things. Whatever it is, pinpoint the source of the clutter. Then you're ready to tackle it.
Simple Streamlining Solutions
Start small, with your everyday bag. It could be a handbag, rucksack, or even a briefcase, Whatever you use every day. This is more important than you might think. Firstly, a cluttered bag literally slows you down. Think about how much time you waste searching for a lost pen everyday! It also induces stress, as discussed, and it could even be wasting your money. How often do we replace things we later find at the bottom of a cluttered bag? Condense your bag into essentials. Whatever you don't need, get rid of. Secondly, try scaling down on size. A travel-sized hand moisturizer for instance, or small portable vapes rather than a large packet of cigarettes. Take a look online at http://vistavaporscouponcode.com for some inspiration.
The Next Step
The next step is to tackle your home. Start by getting rid of anything you don't use regularly. Invest in some storage solutions too. Aesthetically pleasing boxes and baskets make a great addition to living rooms. Be realistic and fair with yourself too. No home is ever going to be completely clutter-free, that would be a full-time job! Instead, think of it like this: you're creating a more peaceful place to relax, which reflects your new and improved state of mind.
contributed post