Home renovations can be expensive. Whether it's prettying up the garden, refurbishing your kitchen or making your bedroom more comfortable, you can expect to pay a lot of money to change the decor, furniture and so on. Luckily, you don't have to save up for months to be able to afford a renovation—not with these four tips anyway. If you're short on cash but think you deserve some home improvements, then here are a couple of ways to help you save money on your next project.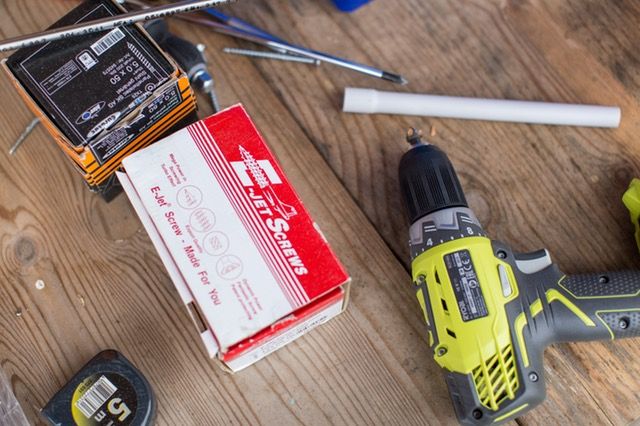 Do It Yourself
You can save a lot of money on your home renovations by doing it yourself. It can be rather tricky but if you have friends or family members willing to help, then it'll make an expensive renovation much cheaper to deal with. You'll still need to buy all of the raw materials and tools yourself, but it might be better to simply rent out power tools. If it's a project such as a basement excavation, then it's recommended you don't try it without professional advice.
Take Out a Loan
Taking out a loan might seem like a silly way to save money, but if it makes the difference between a budget renovation and a house-changing one, then it's worth the money. Don't settle for less when you get your home renovation, compare personal loans online and take out something low interest so that you can pay it back without piling on too much money. If you settle for a cheap renovation then you're going to end up replacing parts earlier or spending more time and money on maintenance in the future. Invest in quality if you're going to do a renovation—don't be cheap.
Sell Your Old Furniture
If the purpose of your renovation is to replace furniture and/or increase space, then there's nothing wrong with decluttering the home a bit and making some money by selling your old furniture. It's not going to serve much purpose sitting on its own in another room or your garage, so why not sell it on eBay or Craigslist? You probably won't get too much money by selling second-hand furniture, but the money will at least go to your new renovation and you could save a considerable chunk of money by clearing out old electronics, toys and other miscellaneous items from your drawers and shelves.
Browse Sales
Whether it's a sale at your local furniture store or a backyard sale that you neighbour is hosting, there are plenty of ways to make use of second-hand furniture and appliances. While using someone else's decade-old microwave doesn't sound very pleasant, using their desks and cupboards to salvage for parts and wood is a fantastic idea if you can get it for a low price. You can re-use most of the parts with a bit of DIY knowledge, and you don't take expensive machines and equipment to make it into something usable.
Final Words
Being frugal with your renovations can be a huge money saving strategy if used correctly. With a bit of luck, you could cut the cost of your projects in half and still have money left over to add finishing touches.
contributed post