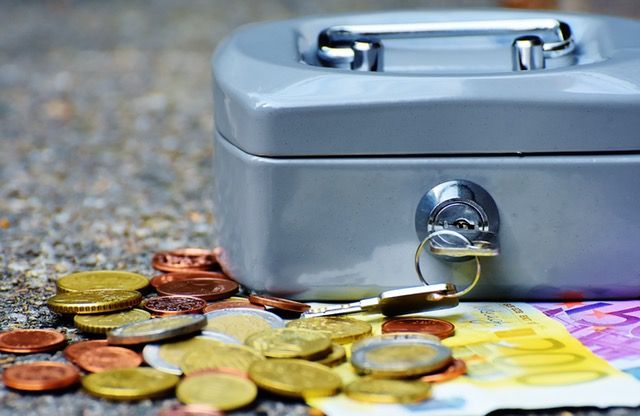 We're always looking to save money, right? We are good enough at spending it, but most of us don't know how to save. Always striving for bigger and better, we are quickly becoming the generation with the most disposable income – and we have plenty to spend it on. But for those of us who don't have as much money to play with, there are some clever little tricks to keeping yourself well within budget with a little left to spare…
Shop Around
It's common knowledge that shopping around will get you the best deals, but most of us tend to stick to what we know or make our purchases online. It can be a chore traipsing from shop to shop comparing prices, but you'll only have to do it a few times to suss out where to go to get the bargains. It'll save you a lot of money in the long run. You can even search online for when offers are coming up and running out in certain stores, and coupons are now available for you to print off too with communities dedicated to swapping tips and hacks for the best voucher-savings.
Move House
If you're paying out a lot on your mortgage or rent each month, you could consider moving house. If you're fussed on room but not so much on where you're based then have a look around for a cheaper city or state to reside in. For way more room for your money, look at mobile homes for sale online and compare with how much you're spending now to how much they cost; chances are that you'll make a huge saving moving into one. A house is only as good as you make it, and there's a lot of space to utilise in a mobile home.
Don't Buy Brands
A branded shop could cost you up to 60% more per week if you are sticking to the labels that you know. Higher price doesn't necessarily mean higher quality; a lot of the same products that are on the shelves under different names and labelling are actually made in the same factory. You are literally paying more for the name that is printed on the packaging. Try swapping for store-own brands for a week and seeing if you notice the difference in the product that you are using; you could find that you prefer the cheaper one as it does a better job.
Do Free Stuff
Think about how much you spend on a typical day out – especially if you have children. It can cost a pretty penny to get into a site or attraction, and even more inside for food and drink that is hiked up to a premium price. Have a look around for the free events that are on around you, or take a trip to a monument or a natural place like a lake or a forest to take in what's on offer to you for little to no money. Pack a picnic and put away your wallet for another day.
contributed post