Red doors. I have always been fascinated with red doors. Always. When my family go back to the Philippines to settle down, I have already visualized a dominant red door for our house.
In the meantime, while I go around Seoul I make it a point to have a photo with a red door. I started collecting red door photos last year and this is the perfect month to share these photos because:
1) February is predominantly red (hello, Valentines!)
2) doors are mystical – they put boundaries or they connect two different dimensions. This is very personal and timely for me now.
I was going on a Bukhansan Hike with 2 friends and found this red door in one of the houses along an alley in one of the paths going up to Bukhansan.
On a night stroll with my husband and sons, we found this huge red door in Hongdae.
I found this red door beside the Sanmotoongi Cafe at Boam-dong. The gate was locked so I contented myself with pointing at the red door.
Still at Boam-dong, I found this red door (more of a gate). This one was nearer the Baeksasil Valley where we had a good Autumn hike.
It took this fiery red door for me to give Holly's Coffee a serious look. It's actually everywhere in Seoul. This one's located near Exit 3 of Gyeongbukgong Station on my way to meet friends to eat at Tongin Market, a must-go-to place when you want to experience Korea's traditional market and food.
I went on an interesting hike at Ingwangsan and it was a hike with an attempt to have a bit of a glamour twist. But before going up that unforgettable hike, we passed by Inwangsan-gil and found this red-framed door of an art shop:
No matter how many times I go around Sangsu-dong, there's always something new to my eyes. Or come to think of it, this restaurant has always been there but I only got to notice this Korean restaurant when I was consciously on the look-out for red doors.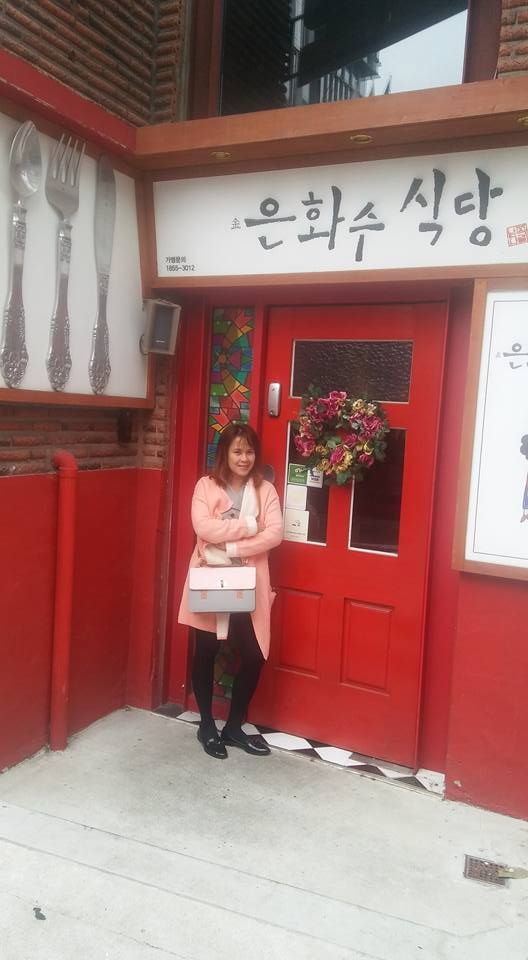 It really is just a matter of perspective. We see what we want to see. On another Sangsu-dong excursion – I love this place since my husband first introduced me to have our Mother's Day lunch!, I found this very red salon: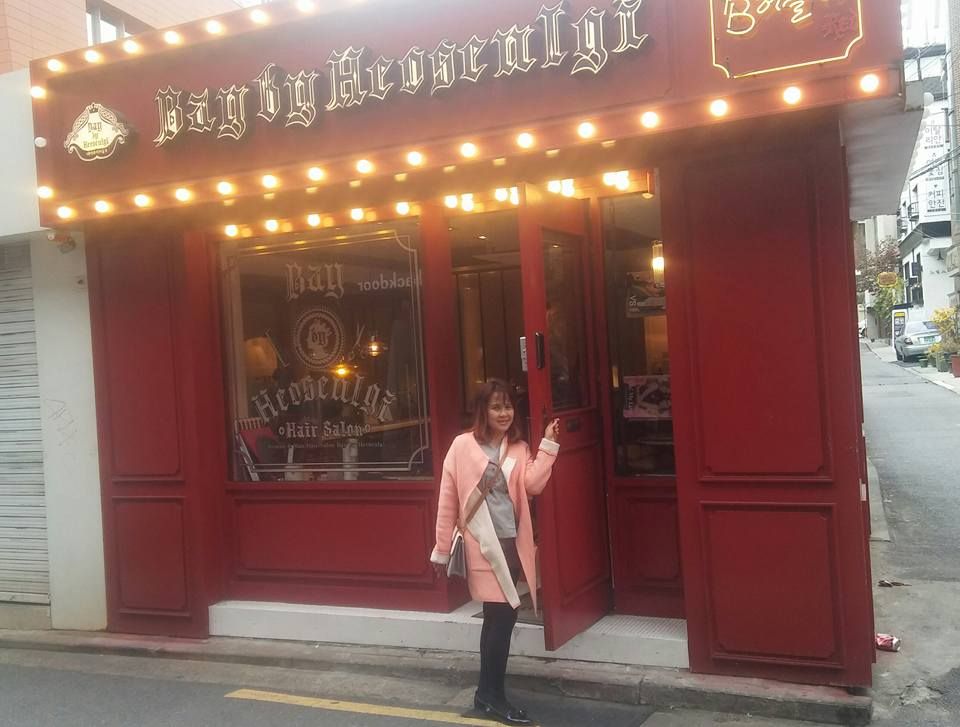 Recently, hubby and I got lost in Hongdae while looking for this French restaurant called L'Empreinte. And sometimes, getting lost is a good way of discovering places. And so, I got another red door at Red Big!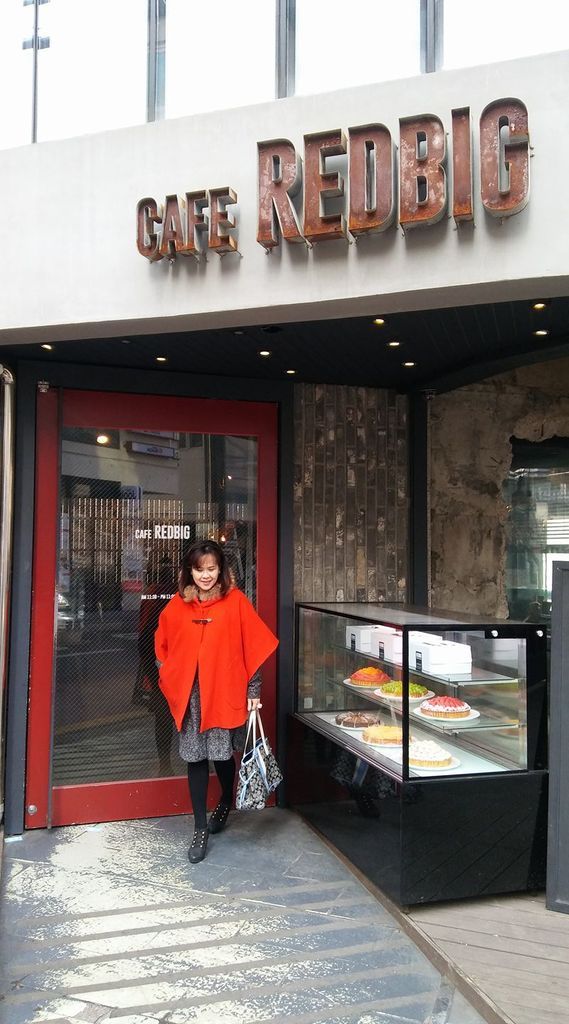 I am so looking forward to seeing more red doors. It has become a fascination.
And while I am looking forward to seeing more of these reds, I allow my thoughts to venture into… do I use these doors to welcome and connect? or do I use them to firmly set boundaries?