2016 ended great!
One of the highlights of our Dwight life was my older son's performance at the school production, Seussical.
He got the role of one of the Wickersham Brothers (who also performed as the hunters) and here's the excerpt from the production:
LeRuof's biggest supporters (aside from his cheering MOM, of course) were, who else but, his Dad and brother.
His friend even had a sleepover in the house right after the performance. And the best part was when he said that he also wants to be in the school production next year! That's one big impact on his friend who is one of the best and dependable soccer players at school. Wonder why they click? hahaha!
My second son, who was seated with his Dad and two first-grader classmates simply enjoyed the night watching the play and was diligently checking the programme souvenir for the songs and the performances. He was remarkably patient before the performance while I was doing my PA (Parents' Association) duties and helping with the Wickersham Brothers make-up.
I didn't have to do any convincing to LeRuof to try it out in the school production. He went home one day and told me, "Mommy, Ms. Wheatley will be the choreographer in the school production. I want to join."
I was surprised!!!
He had been disinterested in stage performances and I had always been telling him every after stage performances "to be more active on stage", "look more enthusiastic", "don't be too shy"…. you know, the works! Typical of a stage mom, hahaha! Since I started to back off with regards to his school affairs (don't look at me, being Secretary of the Parents' Association isn't meddling with his school affairs <wink>), I didn't think about asking him to be part of the school's major production.
But people do come into our lives to inspire us to do things.
Back when Leruof entered first grade, his then Homeroom Teacher saw his writing potential and focused  on that "spark of genius" (I ain't plugging Dwight:-) – Dwight prides itself in igniting the spark of genius of every child) constantly praising and giving him feedback until she saw how he got his "own voice in his writings". To this day, he carries that passion for writing – without my interference!
And my son's new Homeroom Teacher did the same magic at the beginning of this school year. I did tell her that I was surprised how my son suddenly got interested to join the production. She was glad she had that impact on him. So this is a shoutout to all you teachers out there! You never know when and how you can move your students to do new things. Thank you!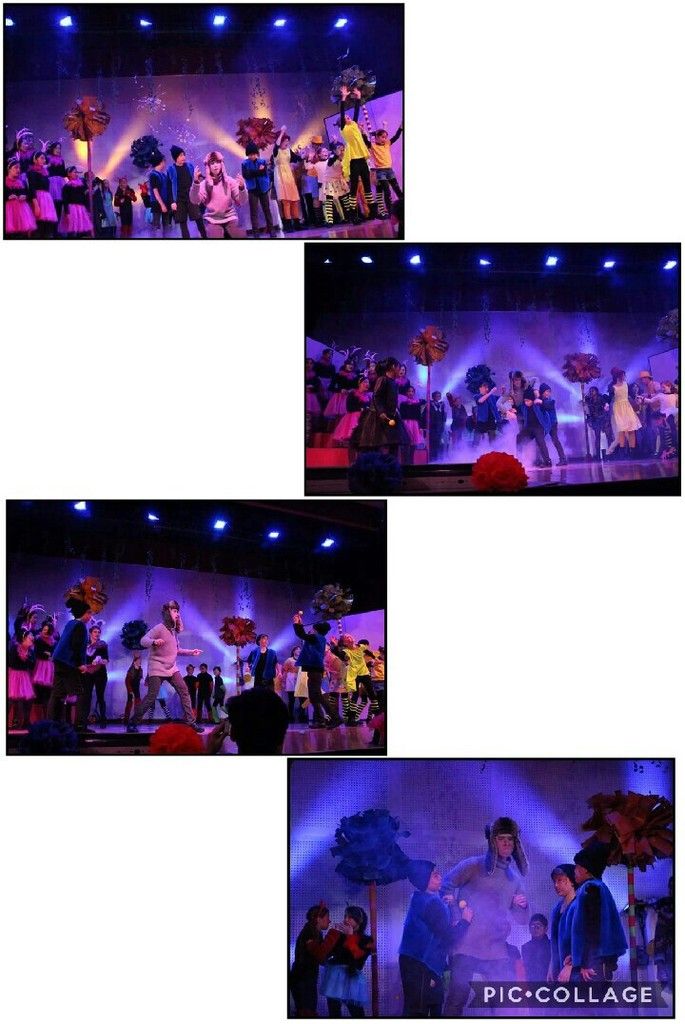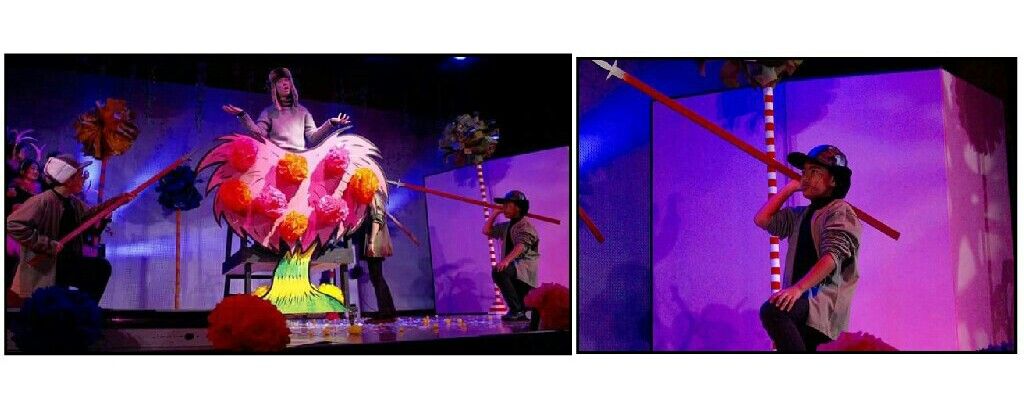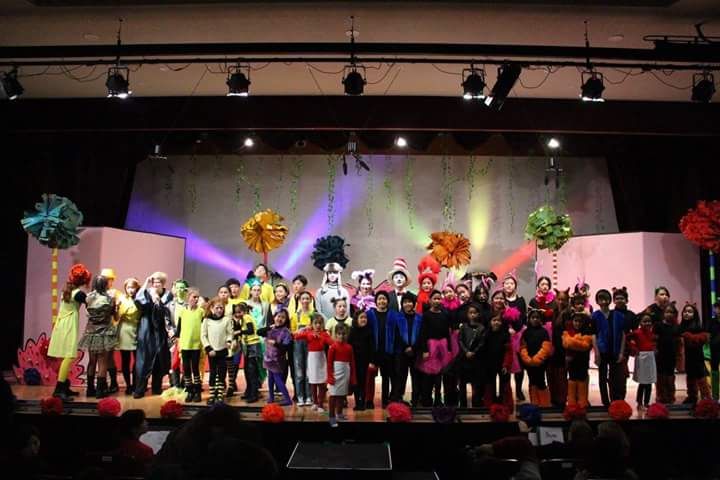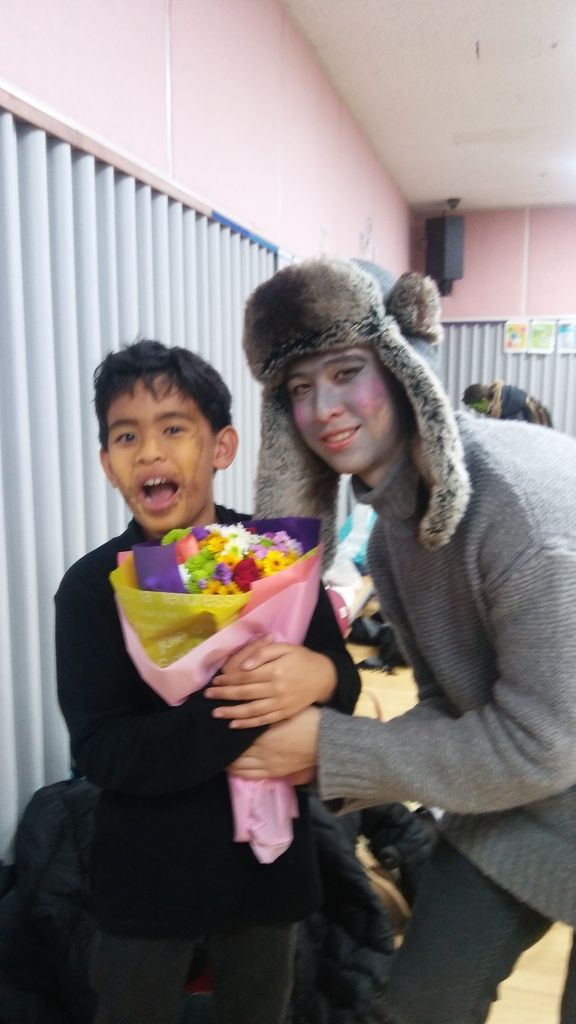 Oh, you never can tell how feverish LeRuof was the whole day before the performance. I had to bring him to school late so we can get into the clinic first for immediate medication. Some teachers who were part of the production got worried about his health especially when he didn't show any improvement even during the cast make-up time. His mood perked up when his Dad arrived and… he delivered!