Jeff Kinney in Seoul.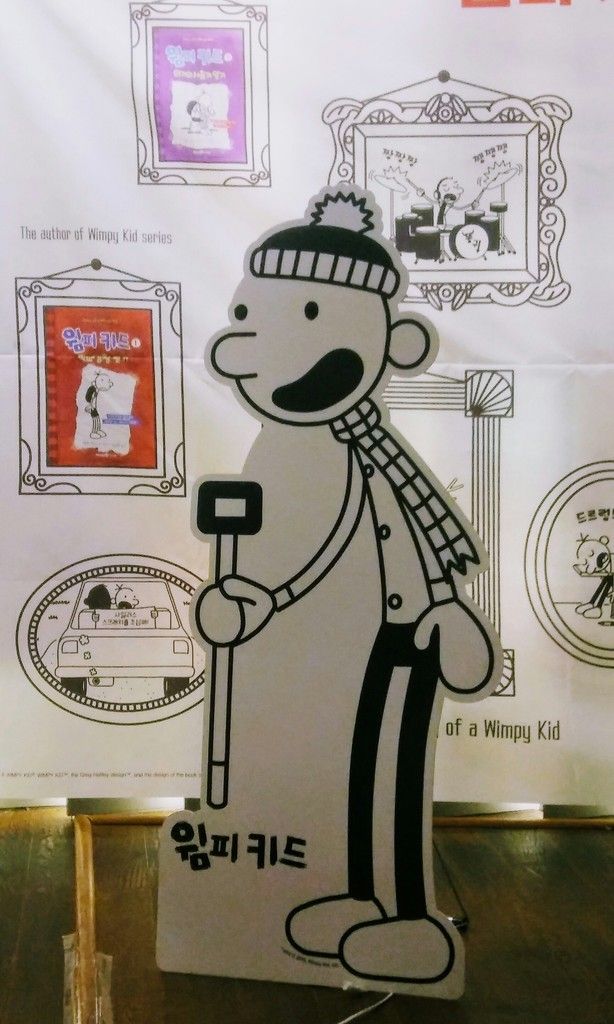 My boys are growing up with a shared interest in reading. The Wimpy Kid books are part of their childhood read. So when a friend said that the author is coming for a book-signing, we couldn't let this pass. After all, LeRuof at 6 declared that he wants to write stories and put them in the library (he meant bookstore) for people to buy and read. He has moved up to higher level of chapter books and DeFourth is challenging himself with the kind of books he read and what could be the best way to inspire them two but this:
Seeing people line up for Jeff Kinney's signature and having their own signed copy!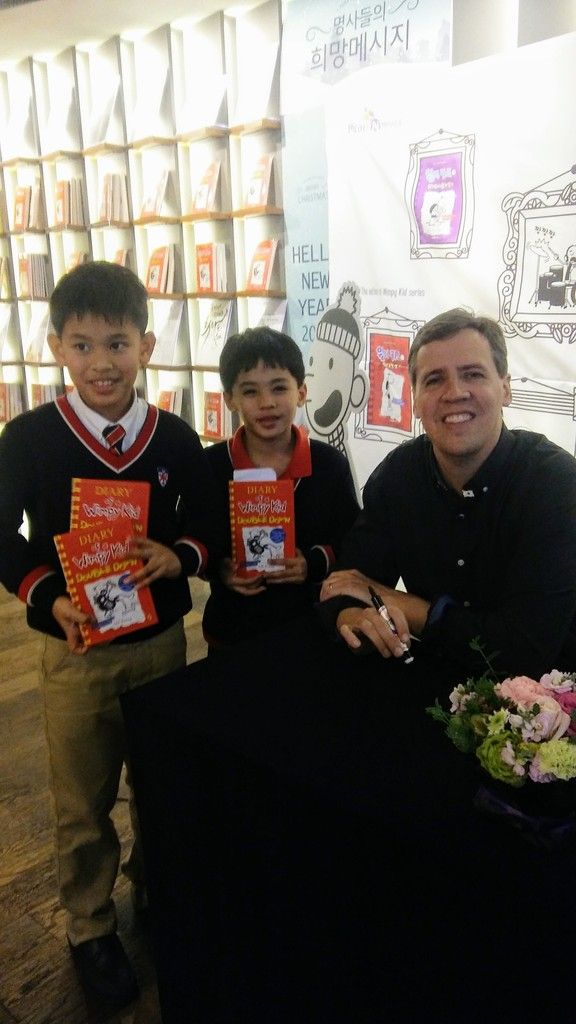 We went to Gwanghwamun's Kyobo Bookstore yesterday straight from school. The book-signing was scheduled at 5:30-6:30pm (December 13, 2016). Jeff Kinney was only going to sign the 11th series of the Diary of a Wimpy Kid Double Down bought at the bookstore. My boys brought with them their other Wimpy Kid books in the hope of being signed, too. No such luck, though. But they were just too happy to having seen a best-selling author they never thought they will be able to meet.
We went home very late on a school day but my boys slept with big smiles. They were very happy.