When kids come into our lives, we are instantly taken by a number of emotions and a range of thoughts. We're proud of the life we have brought into the world while at the same time hugely aware of the responsibility. Both of these feelings are important. They allow us to be sharp in protecting the little person who is now the apple of our eye.
There is no doubt that any new parent will from time to time have nagging, intrusive thoughts. It's natural to have them, and though it is unpleasant, it is much better to be hyper-aware than unaware.
Everywhere you look for at least a few years, you'll be assessing threats to the safety of your child. You'll be looking for ways to neutralize those threats. And while you'll come to recognize when you're being overprotective and when you're being sensible, it makes you a better parent. There are things you can do to keep the biggest risks at bay.
Falling: Stop The Risk Before It Materializes
Older kids are more ready for such things to happen and, let's face it, we all grazed our knees once or twice. For a baby it is more of a risk, because as we get towards seven months we try to move around independently, crawling and scooting (see http://www.babycenter.com/404_my-baby-wont-crawl-on-her-hands-and-knees-should-i-be-worrie_6567.bc).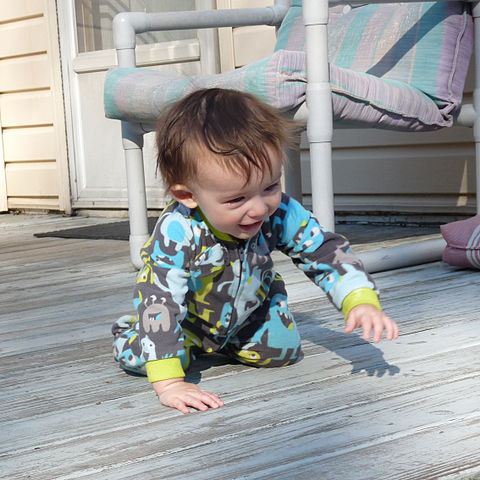 At 7-10 months, ypur baby will start to explore by crawling or scooting
When we are on a higher surface such as a bed, this can be a problem. It goes without saying that we need to keep an eye on the baby at all times – and if we have to leave them for a moment, always get someone to look out for them.
SIDS: Every Parent's Worst Nightmare
What used to be known as "cot death", this is still not 100% understood by experts. There are, tragically, some times when a baby passes away in their sleep. While we don't know everything about the cause, there are measures we can take to make it far less likely. Babies who sleep on their backs are less prone to SIDS. As are babies who sleep in rooms with ceiling fans – lightingtheweb.com/Casablanca-Fans/0-0-0-106/list.aspx is worth checking.
Immunization: Protecting Your Baby From Illness
After your baby is born, you will be given follow-up appointments to have them immunized against common conditions. These appointments should be kept, as it is an essential part of protecting them.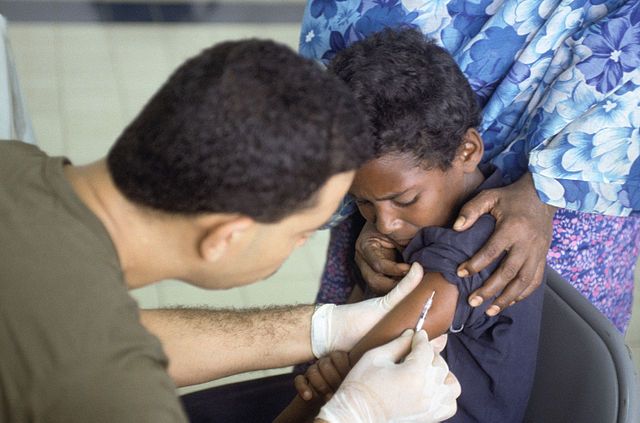 Protecting your kids from harmful illnesses is vital
However, sometimes a baby will be unwell at the time they should be immunized and can't have the vaccination. This being the case, it is important to ensure that you and your family are up to date on immunizations. Herd immunity will protect baby until they can have the vaccination.
Of course, to cover all the threats a parent worries about when they have a newborn baby would take longer than a single blog post. It would be longer than a lot of encyclopedias. But do remember that you will come to recognize the real threats and the overblown ones. You'll never stop worrying about them, even when they're 35 and married themselves. That's just being a parent. But you can give them the best tools to live a happy, independent life.
Contributed post