When you think of the state of California, you think of great sun, beautiful people and perhaps a culture of excess. It's possible to enjoy the best of California while taking it a bit slower, however. The next time you're in State, take a trip to the capital, instead. Sacramento has everything you need for a blissful trip in a wonderful climate. The people are friendly, the days easy going and the streets packed with different things to do.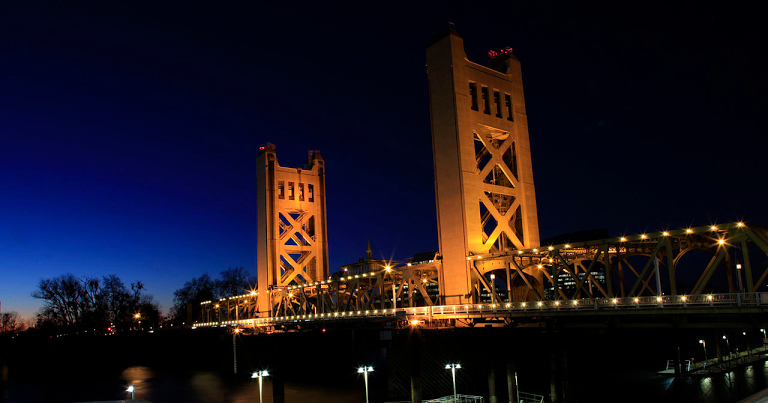 Take a walk through history
Like all state capitals, there is no ignoring the sheer depth of history you can find there. Old Sacramento remains a great capture of living history, back to the city's origin as a riverfront pioneertown. Take a horse drawn carriage or tread the boards. There are plenty of museums to see in Old Sacramento, as well as throughout the rest of the city. When you're done there, you can hit up Sutter's Fort, the oldest restored fort in the United States. This is easily a city that should be on the bucket list for American History buffs.
A hub of culture
You don't have to spend too much time in the past, either. The people of Sacramento are warm and fun-loving. They share their love of life in fantastic displays of culture. One of the best things to do in Sacramento is visiting the inspiring Crocker Art Museum. If you prefer something with more activity, then you will enjoy the musical festivals and gigs happening often at the park. There's a band playing every Friday in the Summer, as well as a jazz festival to kick it off.
Take a dip
If you want a more relaxed time by yourself, you can find that as well. In particular, you will definitely want to see the expansive Folsom Lake just thirty minutes east of downtown Sacramento. It's a popular spot, but a spot where it's easy to find your own peace. Or to get involved in a lot of the locally popular activities like fishing, biking, sailing or kayaking. If you prefer a little more excitement in your idyllic settings, it's a great place to jet-ski in the summer.
When things get busy
Sacramento, as we've said, has a bit of a slower pace of life, a more relaxed tone to it than the rest of the state. But it doesn't necessarily always stay that way. Rather, if you wait for the state fair, you'll soon experience what it's like to have a city within a city. Nearly one million visitors arrive for exhibits, live entertainment and more. It's a great festival that the whole city (and the whole state) put a lot of effort into. You might even get to see a horse race.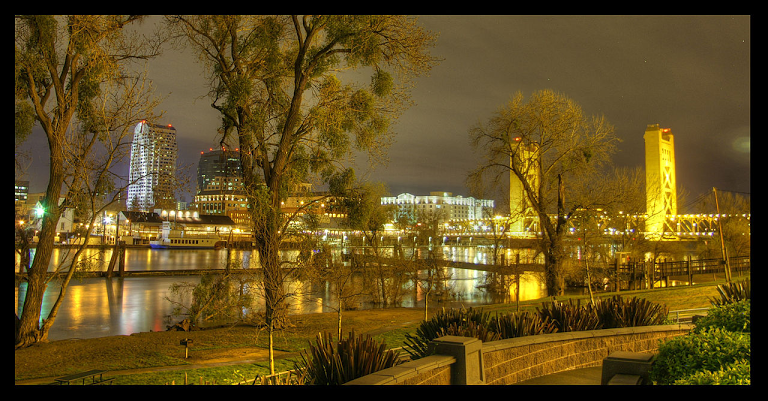 Enjoying the nightlife
You don't have to worry about getting bored outside of the fair, either. Things might be slower in Sacramento, but that doesn't mean that there aren't those who know how to enjoy things a bit more fast-paced. There's plenty of nightlife to get involved with. In Downtown and Midtown bars, you can meet travellers from all over and swap stories. Then you have the Pine Cove, a traditional bar. A 'dive-y' place that replaces unpleasantness with casual atmosphere. There are British pubs and ramen bars to add a bit of variety to the night's revelries, too.
Hit up some wine country
Perhaps you want to stretch your legs and take yourself further afield from the city itself, after a night of fun. Sacramento is a central city, with roads taking you to all other sorts of great destinations. In particular, the beautiful wine country of Napa is only an hour's drive away. You don't necessarily have to drink wine to enjoy the valley, either. Though we do heartily recommend it. Luxurious resorts, rolling hills and renowned food. These add plenty more value to what could be an excellent day trip within an already great city break.
If you're looking for a great American city, Sacramento proves one of the best places to have your break. Great culture. Great natural beauty. Great history. Great people. With plenty of variety to offer, too. There are few central locations with so much to offer the explorer. Besides Napa, there are cities like Reno within driving distance as well. If you're looking for a city to stop on a road trip or just a place to spend a relaxing week, Sacramento is worth it.
contributed post