I started my veranda farming last year with my accidental discovery of how to grow potatoes. From then on, it was a nonstop affair with veranda farming and my Veranda Farmer chronicles can attest to this. Here are some of the treasures that you can find in my veranda by the Veranda Farmer (ME!):
how to grow potatoes – http://myrockingcradle.com/2015/06/veranda-farmer-my-potato-patch/

how to grow radishes – http://myrockingcradle.com/2015/09/veranda-farmer-growing-radishes/

how to grow okra – http://myrockingcradle.com/2015/11/veranda-farming-growing-okra/

how to grow onion leeks – http://myrockingcradle.com/2016/04/veranda-farming/
I plan to write more about each of the vegetables grown in my veranda but I guess I need more luxury of time. In the meantime, let's get into my broccoli!
One of my friends, who is more naturally-gifted with flowers and urban farming, gave me broccoli seeds. With much excitement and imagination of possibilities of harvesting broccoli, I started working on the seeds in winter. Seedlings sprouted from the egg tray I recycled for this purpose: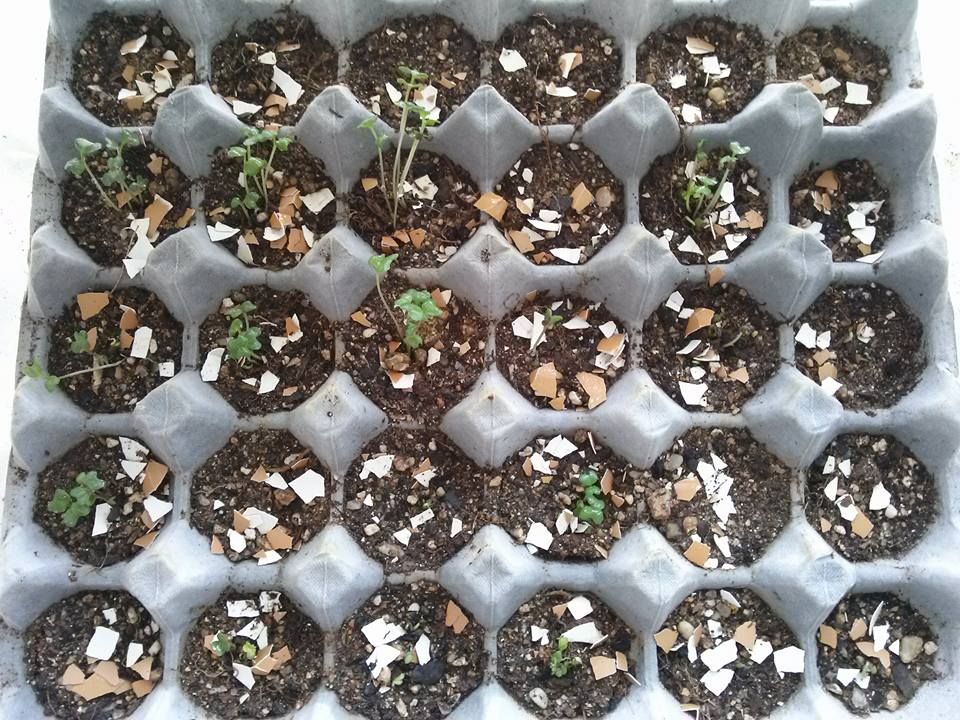 To my delight, most of these seedlings have grown and have steadily supplied us with our much-loved broccoli. Do you know that broccoli is one of the healthiest food there is? Its nutritional richness is known to fight off cancer and improve bone health. Check this site for more of its health benefits. This is how a homegrown broccoli looks like:
Its florets are not as firm and compressed as the store-bought broccoli. It could possibly be because all these vegetables in my veranda are organic. The soil is rich with all the roots and leaves that have been left to naturally mix and contribute to the richness of the soil. The broccoli above is near blossoming so I took them out before they flower.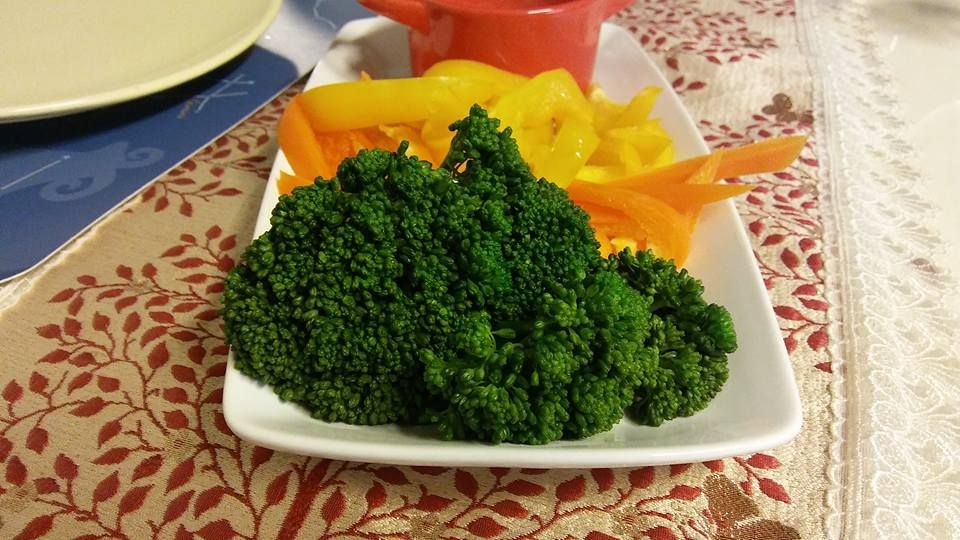 I have several broccoli plants gloriously standing in my veranda and they give our family a steady supply. You see, after I cut off the florets that are ready to be included in my dishes, the plants shoot off another batch of fresh broccoli.
And to ensure continuity of my broccoli for another season of planting, I allowed one plant's flowers to fully blossom. And they're beautiful! For days, these flowers gave me something to look forward to in the morning.
The best thing about these flowers is when you allow them to dry, they would eventually produce seeds just like the radish flowers and the basil flowers that I had. The buds wouldn't look as beautiful as the flowers but rest assured they will continue to provide us with the very healthy broccoli for our dishes.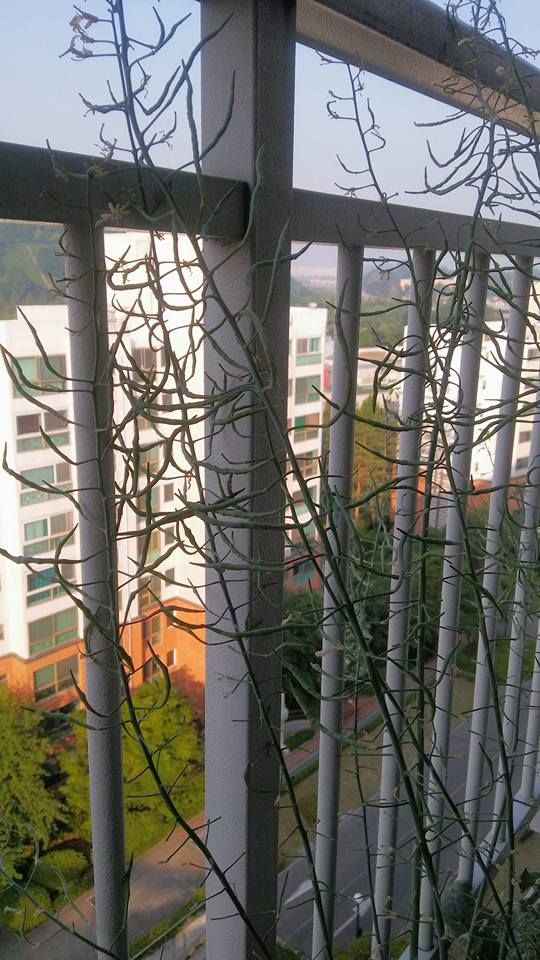 Broccoli is one of hubby's favorite vegetables. He proudly talks about my veranda and the produce that we constantly have. 2 or 3 years ago, I wouldn't have understood the fun and the enjoyment one can get from growing and producing one's own food. But now, sit me down for a cup of coffee and be a willing listener. I'm afraid I will bore you with my veranda farming just like how I might have bored friends with stories about my babies when they were younger, hahaha. No kidding!
And hey, I am just talking about a patch of land in my small veranda in our apartment in Seoul. Just imagine the possibilities when I have a bigger area. Really, how can people go hungry?