With Summer having only just arrived, it may seem a little premature to start thinking about Autumn already! However, when it comes to your garden, you have to. First up, there will be certain flowers and greenery that you need to plant now in order to make the most of. Also, financially, it can make the most sense to buy certain things for Autumn in the summer. This is because there are still deals out there at this time of year. However, once Autumn arrives, the stock will be more in demand, and so places can put up their prices. Sales on these kinds of items will also be less rare.
So, we've looked at why you should start prepping your garden for Autumn. Now let's look at how.
Invest in a heat source
Once Summer fades and Autumn takes over, you will have cooler weather. This means contending with that so you can remain comfortable even when you're in the garden. Overhead heating units are a great option. Some can double up as lights too, making them doubly useful. Outdoor Fire pits are another brilliant option that is available to you. You might actually be quite surprised as to how many options there are out there! You could go for a wood-burning pit or a gas-burning one, depending on your preference. You can ever get fire pit tables. This means you can use it as both a place to eat, a place to cook and a place to stay warm!
Mix up your plants
The plants that you will want in your garden in the summer will be different to what you will want in the Autumn. You will also need to replace those that will die once the summer sun goes away. These should be replaced with ones that will die in Autumnal weather. Give some thought to your veggie and herb patches also. There are some veggies that thrive in the Autumn. Things like beetroot, carrot and broccoli can all be planted and harvest towards the end of summer.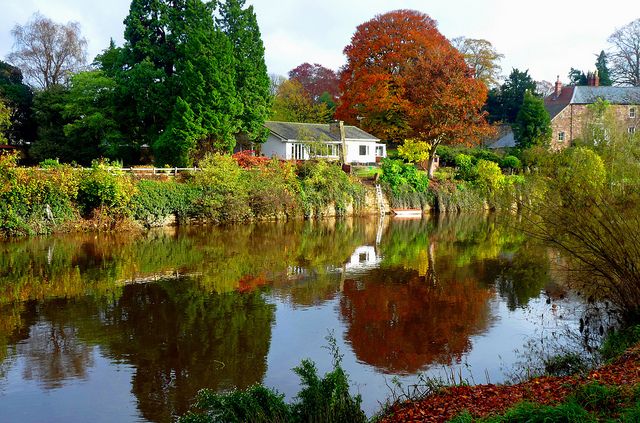 During the summer, begin to build yourself your very own log cabin! Why have something you can only use for a couple of months when you can have something you use all 12-months! Start building or erecting in the summer. This means less rain, and may, therefore, make putting it up far easier! Be sure you install it with insulation so you can still use it in Autumn. Also install electricity so you can have lighting, heating and a little radio in there also. A little place like this will allow you to keep on enjoying your garden in the Autumn and beyond. It means you don't have to worry about the weather changing. Still hesitant? Log cabins and summerhouses can be fantastic investments, as they add value to your home. When you come to sell, having one could be the thing that swings it for potential buyers. It could even fetch you more money on the selling price.
contributed post