Most of us are looking forward to the better weather. It gives us a chance to enjoy entertaining in the garden and outside spaces of our homes. And when the heat is on, the garden could be the best place to cool off after dark. If you're looking for inspiration to decorate and use the spaces outside of your house, then there are plenty to choose from. Whether you have a big bash, or just a small, intimate gathering, your garden could be the perfect venue.
Start by considering the lighting. Solar powered LED lights come in many different forms. You may have some lawn spotlights that can throw wide beams of brilliant light across the grass. Down lighters attached to the eaves of the house can also provide enough light to brighten the exterior. Tiki lights can be cute and quaint ways to light a patio or the garden path. Why not drape strings of light along the exterior of your gazebo to create the perfect romantic hue?
A gazebo is just one area that your guests may gather. If you have a pool or a jacuzzi, many of your guests may prefer to be in the water. Some people are enjoying the Finnish tradition of Sauna parties. Of course, you don't have to all be nude if you're not comfortable with that! While drinking and being near the water can become dangerous, a bar around the pool can be a nice touch for a spritz or too.
Seating in the garden should be varied too. Make the most of the different areas of the garden. You may have a dining patio with a beautiful rattan dining set and sofas. Perhaps an arbor houses a quaint cottage style garden seat in a quiet secluded corner? You could set up starter hammocks between the trunks of your shady trees too. Garden furniture certainly doesn't need to be boring, and it could create the perfect party vibe.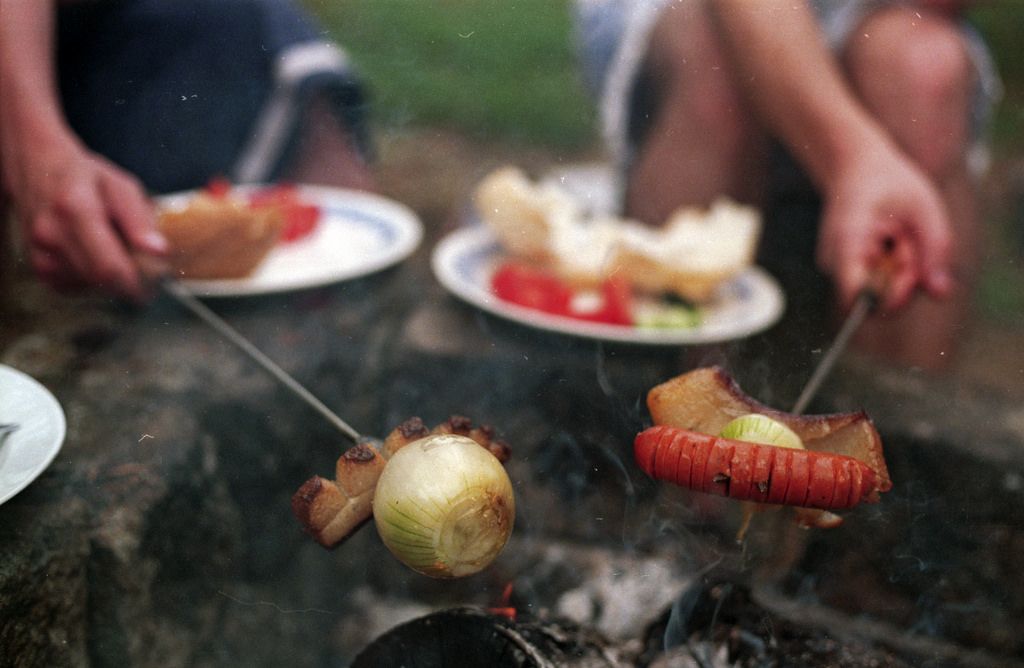 Fly net covers can prevent any insects getting into the food you leave out. But be wary of leaving meats, cheeses and dairy out of the fridge for too long. Use ice tray servers to keep them cool for a little longer, and never leave them in direct sunlight. It may be best to circulate the food early in the day, and stick to snacks and nibbles for later in the evening. Why not use a garden pizza oven to create a fresh and tasty meal for everyone?
If you have a chiminea or garden fire pit, why not place some benches or seating around it for your guests to keep warm? Leave a guitar nearby and who knows what songs will be played. If you can create a campfire, you might have some toasted marshmallows to enjoy. Why not pop a few blankets on a bench so your guests can get cozy and comfortable outside.
Garden parties are always great fun, and there is no need for them to end when the sun goes down. Make the most of your summer with these amazing ways to enjoy your outside spaces after dark.
contributed post