When it comes to buying a new mattress, it's easy to get overwhelmed. It might seem silly, but mattresses are expensive and need to last you a good few years, so when it comes to choosing a new one you need to ensure you get it right. Else, you could end up stuck with a mattress you can't use and a hefty bill. There's also the fact that there are so many different types of mattresses, not to mention an array of various firmnesses as well.
Let's be honest about it, choosing a mattress can be a seriously stressful job. Whether it's for you or your kids, there's a lot to think about. To make picking a mattress a little easier for you, I thought I would share a few useful tips.
Set a budget
First and foremost, it's a good idea to set yourself a budget. This is important as that way when you're looking at mattresses you know what price range to look in. When trying to choose a budget, remember to divide each number by eight. A mattress lasts for eight years, so working out how much it costs per year can be a good way to gauge what to spend. You might think that $950 is too much to spend on a mattress, but that's only just over $115 a year and just over $9 a month. When you work it out that way, it doesn't seem like that much, does it? Remember, a mattress is an investment.
Comfort should be your goal
You do have to take your budget into account, but your overall goal should always be comfort. Everyone knows that when it comes to getting a good night's sleep, how comfortable you are has a big impact. Buying a mattress is all about finding the ideal one for you. While your kids may prefer softer mattresses, you may like a firmer one. If you find a bed that's comfortable, you'll sleep well; it's as simple as that. 
Never buy without trying first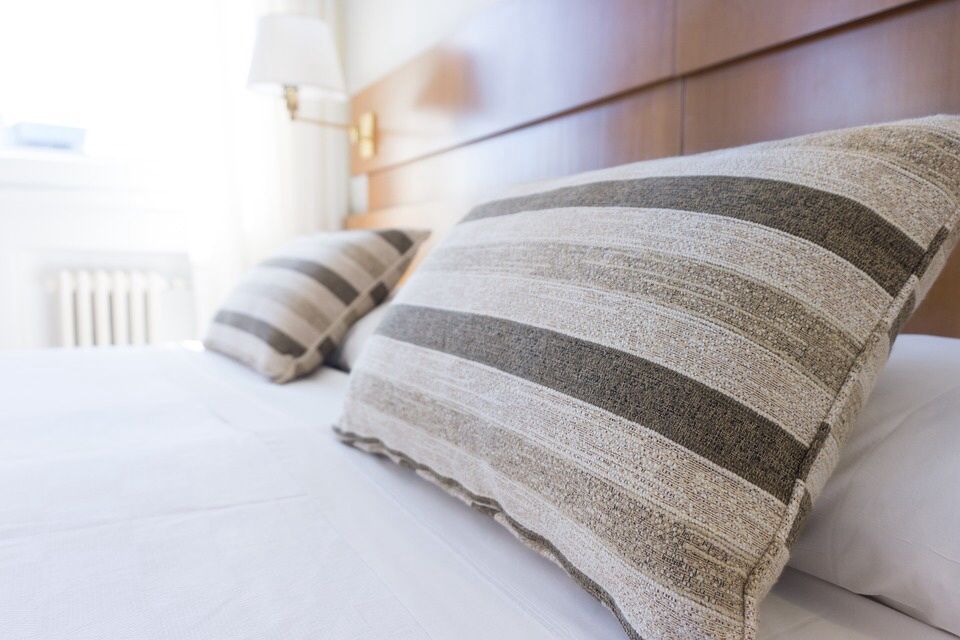 The number one rule of mattress buying is to never buy without
trying
. The best way to work out whether a mattress is comfortable is to lay down on it for 10 to 15 minutes. Wriggle about, like you would when sleeping and see if you're able to get comfortable. If after 15 minutes, you're still comfortable, then it could be the mattress for you. If not, get up and try another one. Don't be embarrassed to test various mattresses out, as that's what showrooms are for.
Brand names don't matter
Did you know that almost all mattresses are designed using similar methods? This means that when it comes to brand names, there's no need to stress. A name doesn't mean one mattress will be better than another, what counts is where and how they were made. Research each brand to find out where their mattresses are made and then select the cheapest option out of the two.
Mattress shopping can be stressful, especially if you don't know what you're doing, but it doesn't have to be. Take the above tips on board and you can ensure you pick the perfect mattress for you or your kids.
contributed post