Last Saturday was that time of the year again when the Dwight School Seoul community was busy welcoming parents, students and guests inside the campus. It was the annual International Spring Fair! The theme for this year was "Tastes of the World".
For the past 2 years, The 601 Habit handled the Philippine booth. Due to some changes, we (The 601 Habit) didn't get a table anymore. Instead, as a Dwight parent I (together with 2 other Filipino families) handled the Philippine table. For this year, the Dwight Parents Association encouraged participation from the parents, faculty and students. The international tables were handled by parents grouped according to their country of origin. Thankfully, 2 Filipino families joined this year so we were able to pull it through. Had it happened for the past 2 years, I surely cannot handle it alone.
It was a successful event. The most number of attendees, I think. To top it all, I had a very smooth working relationship with the other Grade 3 moms! Oh, as Parent Link, I also managed the Grade 3 table. Together with the Grade 3 moms, we sold ice cream sandwiches and ice popsicles. Perfect for kids on a warm day of playing under the sun. It was nice to see cooperation among the third grade moms who took turns in managing the table. Kudos to all the Grade 3 moms!
Grade 3 table and Philippine table were put side by side so it was easy for me to stay with the 2 tables at the same time.
The Philippine table's best seller were the mango juice and fresh mango fruits. We also had pancit and a variety of Philippine candies.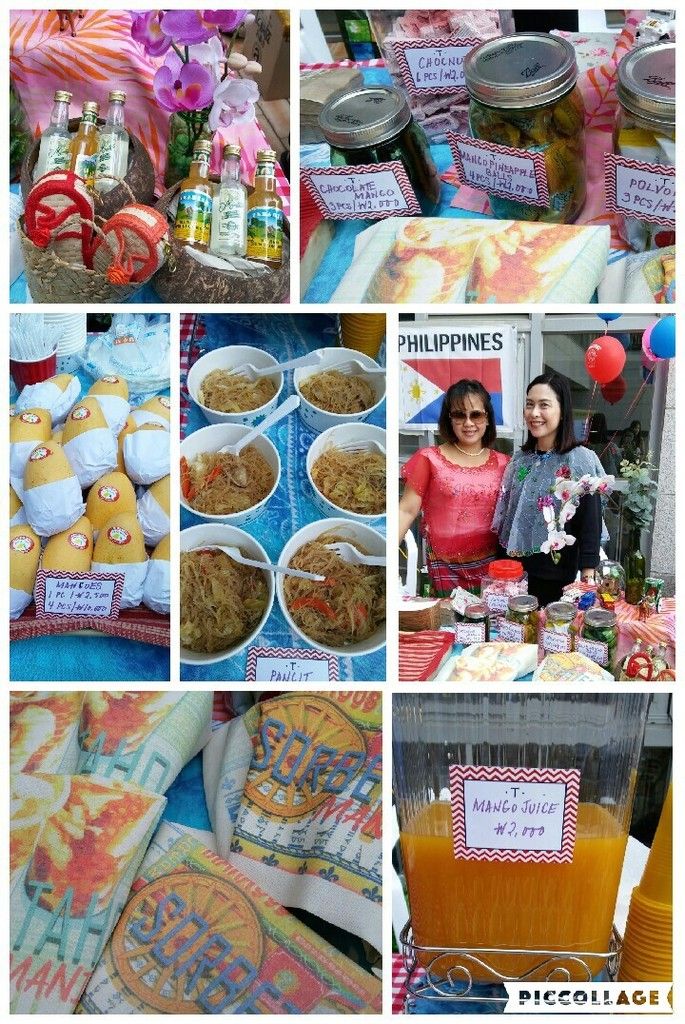 Teresa, Ivy and I were already talking about what to put in our Philippine table next year!
We're keeping our fingers crossed and we hope to see additional Filipino families joining us next school year!