My second son had recently graduated from Kindergarten. Due to the difference in the academic year schedule of the Korean educational system and the international schools, I am doing informal homeschooling for my son until he turns first grade in August. And homeschooling isn't limited to being home-based in all your lessons. In fact, we do our learning everywhere. And another part of it is enrolling my son in specialized classes. He goes to a 100-minute/session YMCA Masters Swimming Class every Monday, Wednesday and Friday.
Another class I had him attend was the Etiquette Class (EF) by Mary Anne being offered every last Friday of the month at the Itaewon Global Village Center.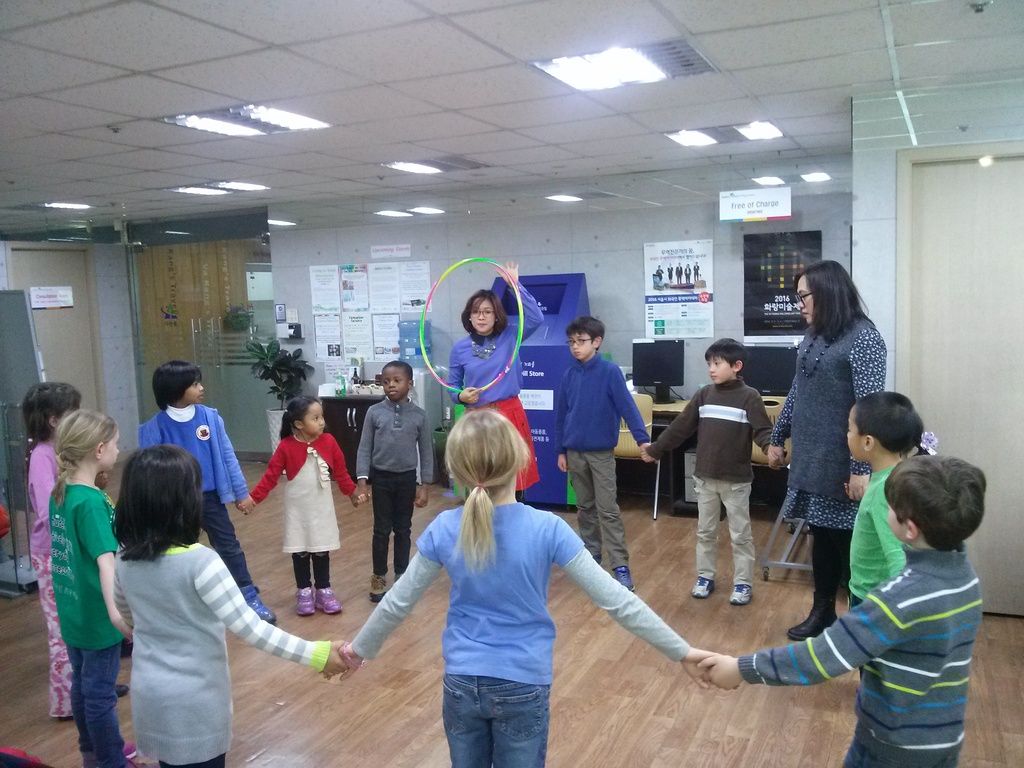 The Etiquette Factory Class follows different modules every session. The session he attended last February 26 focused on respect and kindness. This March, the session will be on table manners. I am not supposed to put him in this session due to his swimming class schedule but he insisted reasoning out that he will only be absent once. I saw how he enjoyed the class and he is actually anticipating the next one.
Mary Anne Campos, the instructor and owner of The Etiquette Factory by Mary Anne, is very amiable with kids. I think she perked up the kids very well that her class is being looked forward to. The Etiquette Factory also holds after-school classes at Dwight School Seoul and the Yongsan International School of Seoul (YISS). She will also be holding Etiquette Factory classes with the Girl Scouts inside the US Base this March.
It's nice to know that classes like this one is being offered. For Koreans, this is a good way to learn English and learning manners at the same time. For the expat community, this provides options for moms and kids. And hey, lessons in manners will allow us to go a long, long way!
For my son, he is consciously "catching kindness" in his little jar, a take-home activity they had during the Etiquette Class. You know when an activity makes an impact on your children when they internalize class activities beyond their class hours.
If you want to avail of the EF classes at the Itaewon Global Village Center, check the center's newsletters or search for the Itaewon Global Village Center on the net. Or if your kids are studying at Dwight School Seoul or the YISS, check their after-school program schedule. Or simply get in touch with The Etiquette Factory by Mary Anne for your own schedule.