(Photo overload)
This is my second-born's story of courage and determination.
His name is DeFourth. He is 6 years old. When he sets his mind into doing something, he does it and gets it. And it showed at Ocean 700, the water park at Alpensia Resort in Pyeongchang. He was was just 5 years old then. We were in one of the outdoor pools of Ocean 700. In the middle was a big inflatable for climbing and sliding. Teens were having so much fun that my boys wanted to go up and slide down, too. But going up looked challenging and my firstborn gave up and just continued to swim around. After a few minutes, I saw my DeFourth.
Without telling me or his Dad or his brother, he tried to climb up.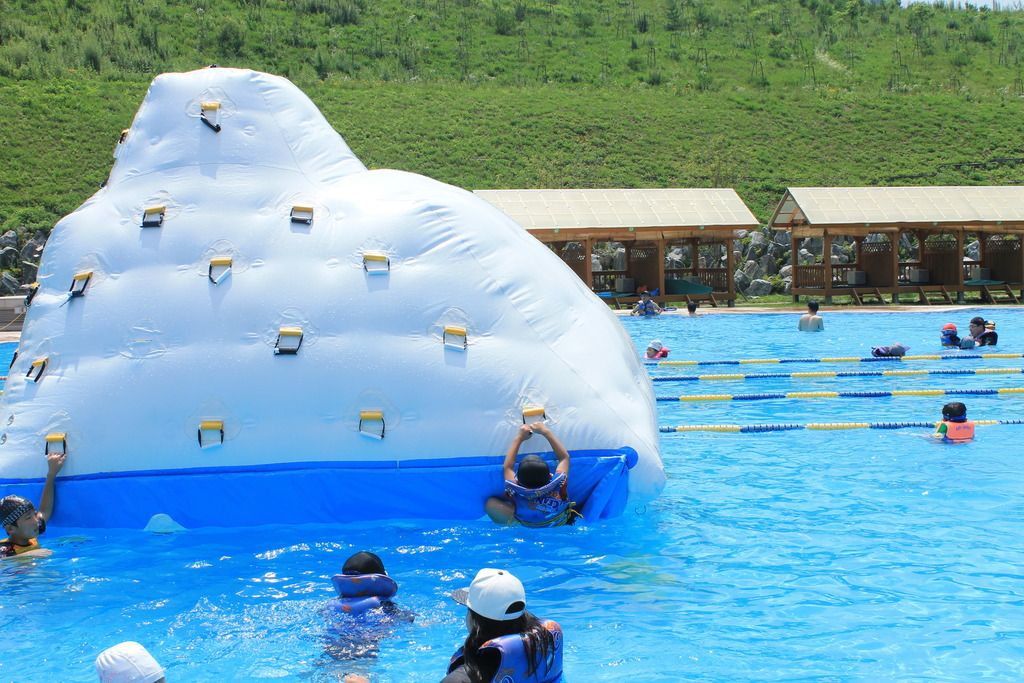 and fell.
These two ladies helped him up after seeing that nobody came to help him.
Encouraged by these helpful gestures, he went on.
He didn't even look around if we were there for him. My husband and I were observing and checking how far he can go.
He really was making progress!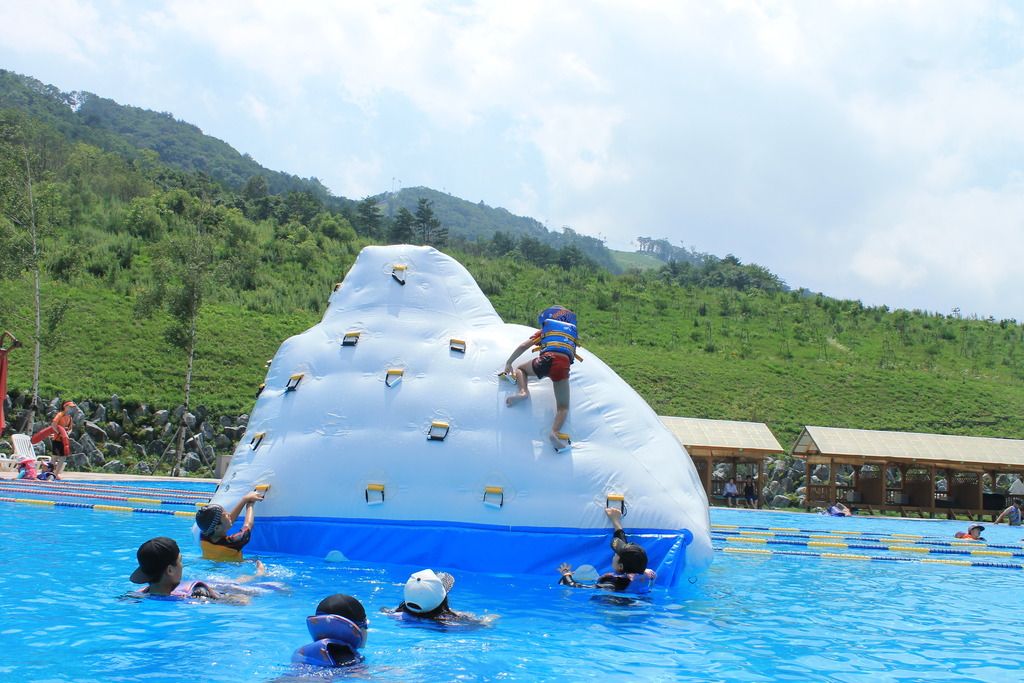 These teenagers (plus our firstborn) and some swimmers who weren't in the photo were all eyes on him now!
He got everyone's attention and that's when my husband let his presence known already:
Everyone's waiting for his next move. I was apprehensive that he might get intimidated by the height and will be frightened to slide down. I asked my husband to go nearer where he would fall and be there for him.
Bless these children who are still oblivious to thoughts of danger! He was enjoying his show! He raised his arms, ready to slide down:
And he did! Relaxed and confident.
SPLASH!!!
It was great that I stopped myself from stopping him to try it.
If I stopped him, he wouldn't know how it felt to splash down in that water and feel good about successfully doing it.
If I stopped him, I might have possibly cut down his confidence level to explore new things and new experiences.
If I stopped him, I might have affected his spontaneity. So many what ifs. I am glad it turned out the way it did.
All because I was secured with my husband's presence.
Cheers to the challenges of parenting!