We arrived back here in Seoul last January 5 after a 3-week holiday in the Philippines. The first family activity we did was Ice Skating at the MBC Mall Park at the Digital Media City!
The little boy in red is my older son and the little boy  in blue is my younger one.
It's walking distance from our house from World Cup Apartment so we went there after dinner. It was also my husband's treat to the kids before going on a series of business trips in the Middle East and the US.
This is an annual set-up which starts from December and ends every February. It's also cheap at 3,000-won per 60-minutes. If you want to check out the place before it ends middle of February, here's the schedule:
Kids had a grand time. My husband and I didn't grow up learning how to ice skate or do inline. We didn't have these sports back in the Philippines being a tropical country. Others pick this sport for competition but it isn't an ordinary thing to do. Needless to say, our sons didn't need us. They carried themselves confidently in there.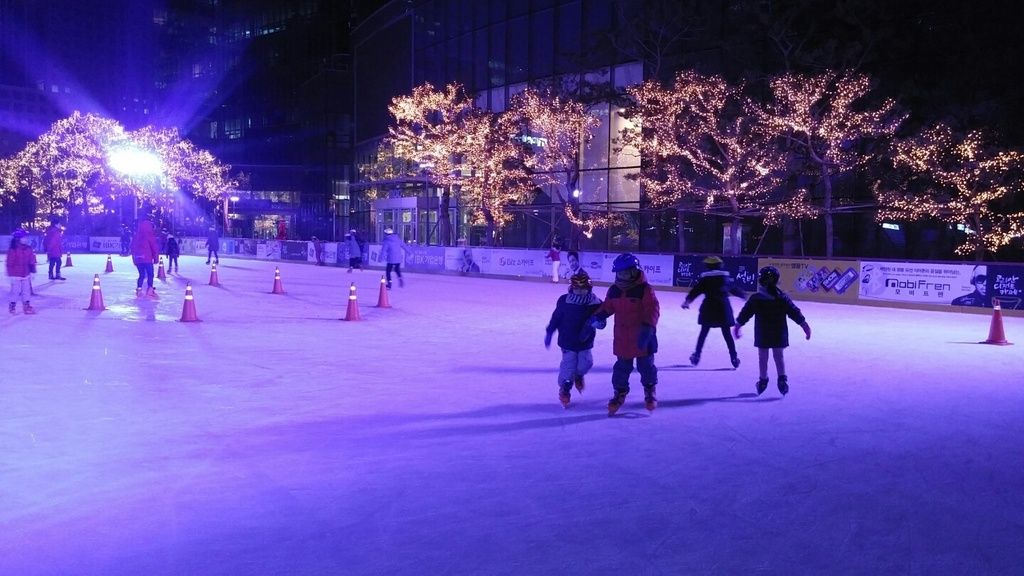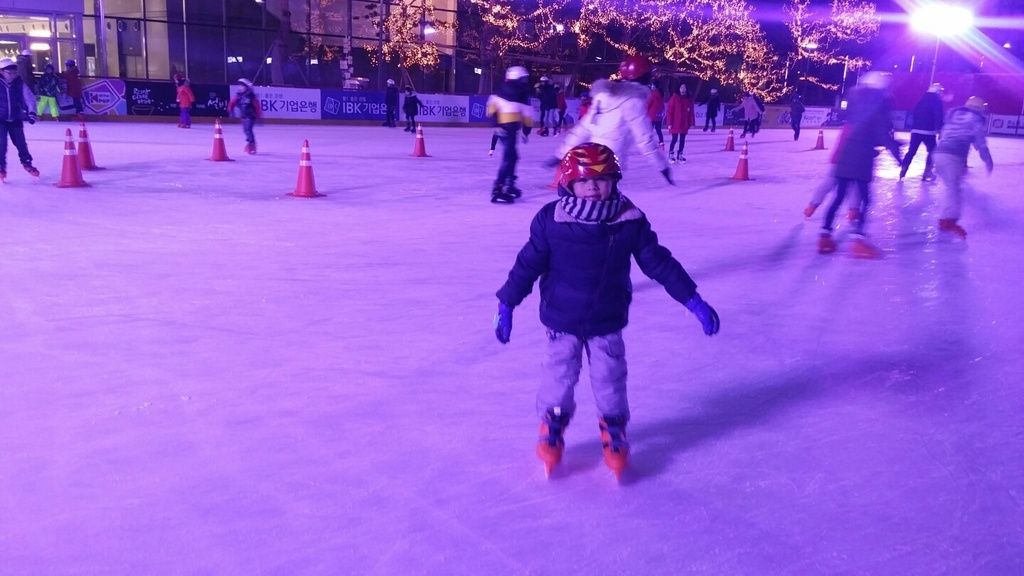 Fresh from our Holiday vacation, these children had extreme activities. They spent their last full day in the Philippines in the pool: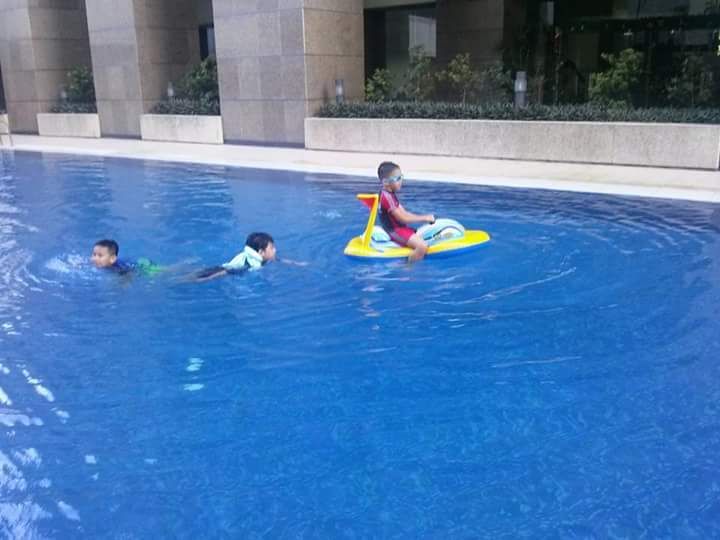 And their first afternoon back here in Seoul walking on a frozen pond in front of our apartment:
On the evening of the same day, we all went to the Ice Skating Rink. Anyway, some say that if you want to see stars skating, come over here:
All major media companies have relocated their headquarters here at the Digital Media City so it isn't a surprise if you chance upon some stars. There are frequent shoots around as well. Unlucky(?) me though, I'm not into celebrity-sightings…lol. I live with my own celebrities everyday! My older son got this small role in an Im-Sang Soo film titled "The Taste of Money" which was shown at the Cannes Film Festival last 2012. My second son had a small role in a short film last 2014. Hahaha… So there!