It was in summer when I got fascinated with weeds. It all started with my second son, DeFourth, when he gave me weeds picked up from the bushes and gently offered them to me as if they were the most precious flowers in the world. It was a very sweet gesture. But the stems were so short I couldn't put them even in my smallest vase. So I took the tiny flowers (English Daisies) and arranged them in floating flower arrangement.
Inspired by these tiny flowers, I asked my husband to bring more after he came back from the gym. I got a bigger red container and threw in some tickseed yellow flowers together with the English daisies.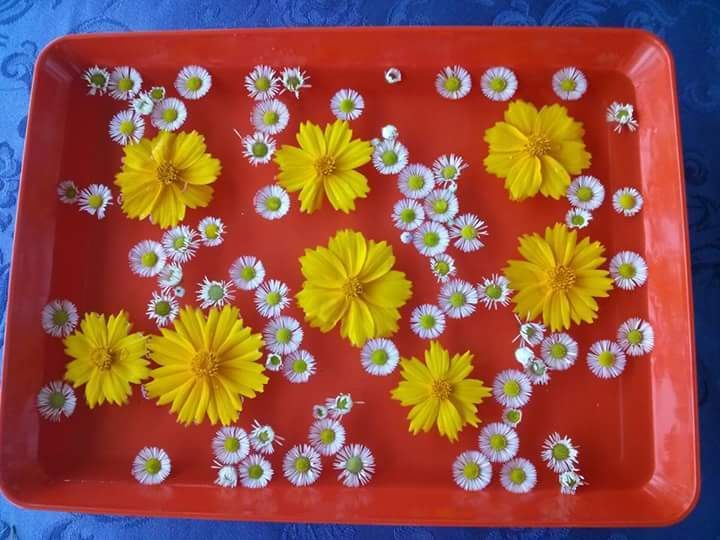 And since we don't throw wine bottles, I got them into good use.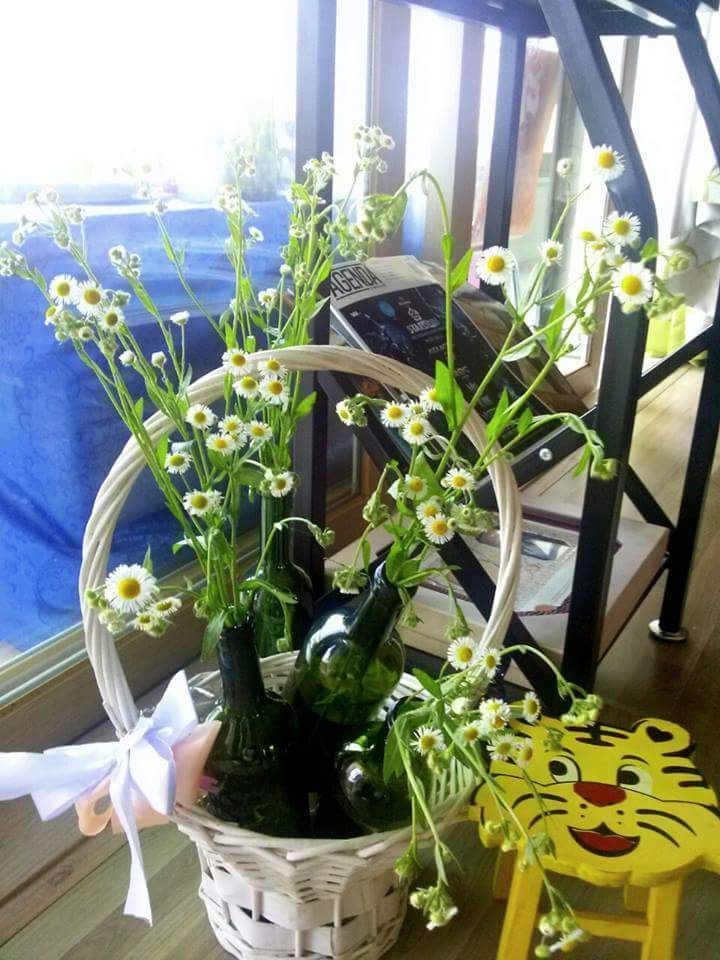 Lovely! I used an old basket to put these wine bottles on and filled the bottles with these weeds we otherwise just take for granted. They grow everywhere on springtime and summer. And since I have many wine bottles, I put more in another bottle and have it on one of the tables. They make the house more… alive!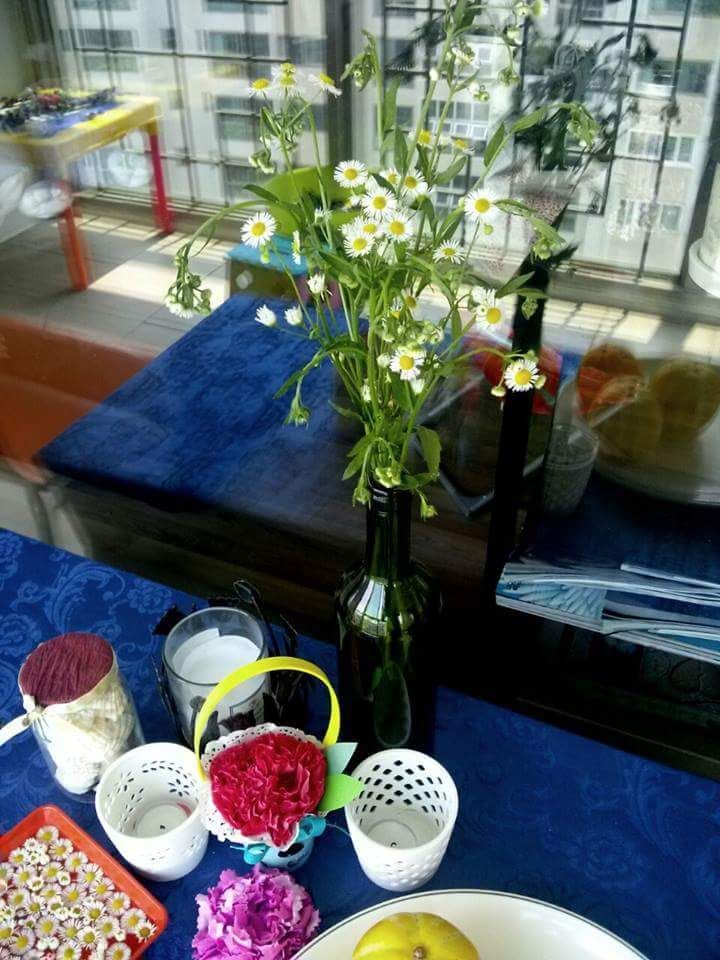 I have become a junk hoarder.  My first son's medicine bottles remained in the house and became convenient weeds container:-).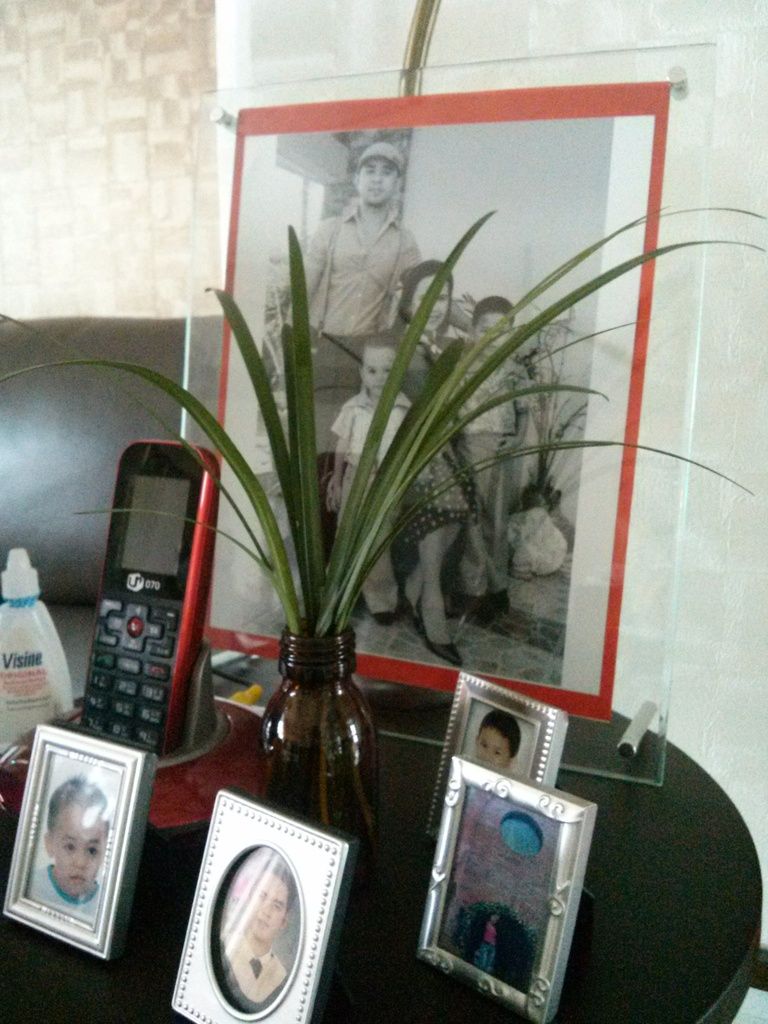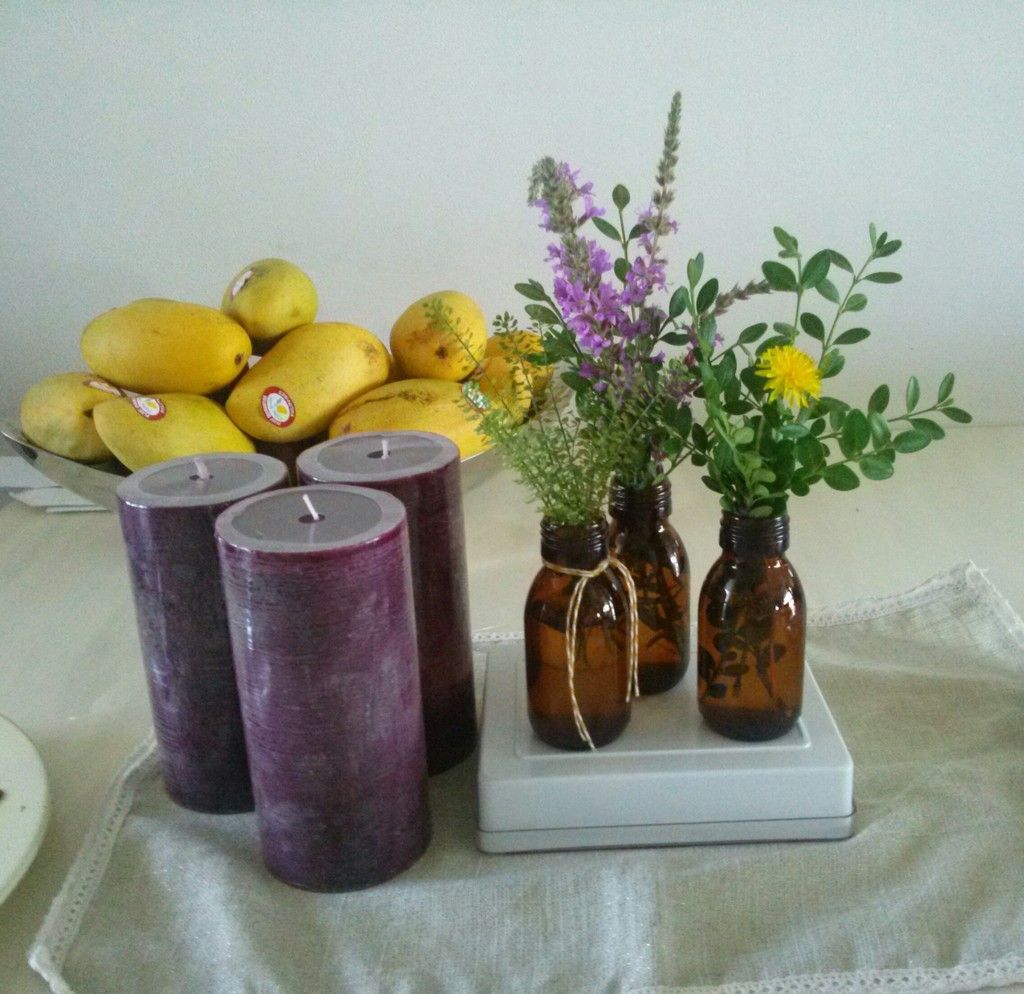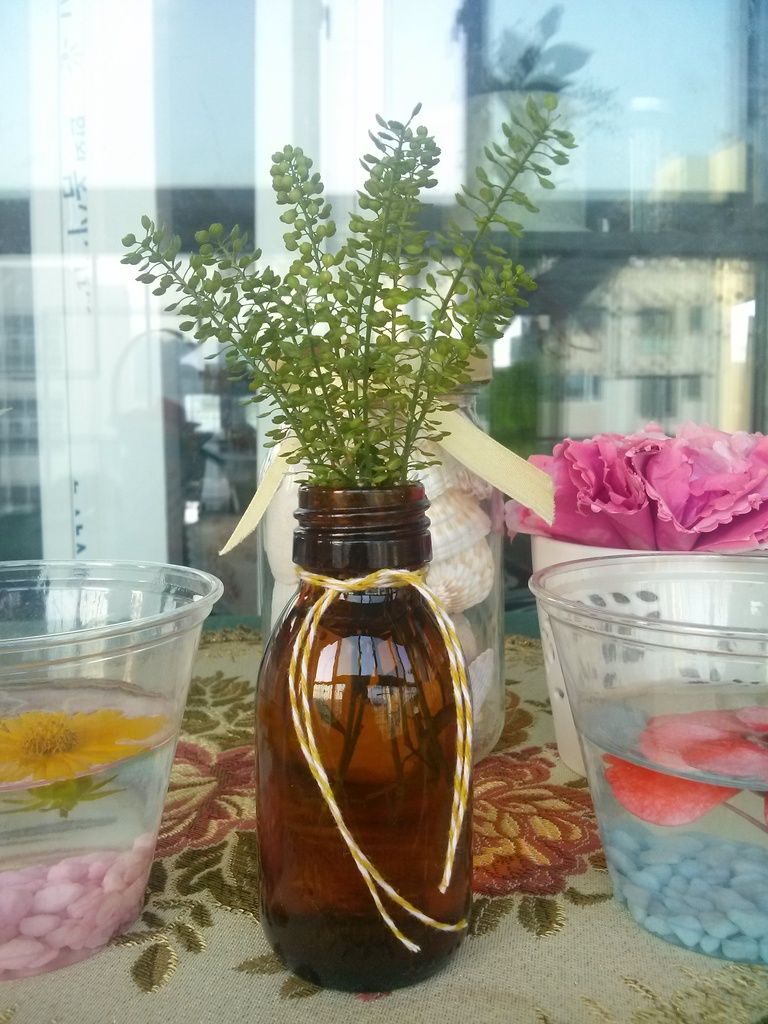 I just added this yellow flower made of dough because there's a story behind it. My okder son was having his guitar lessons. Second son needed to be entertained. And he loves to play with dough. And so, this is what we came up with:-).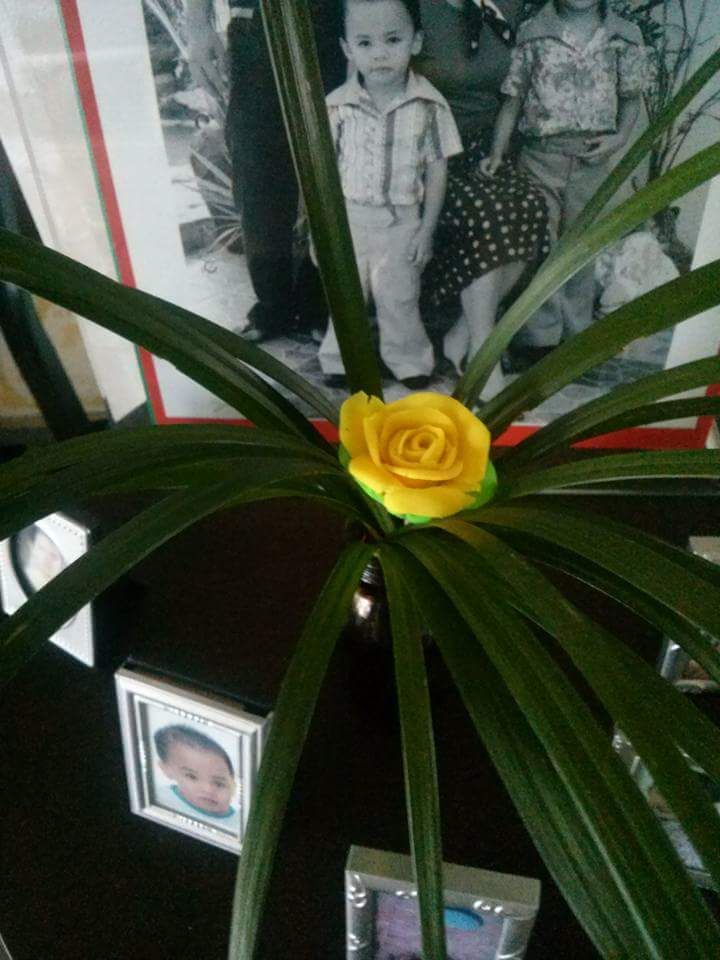 Greens on the maroon medicine bottles are sweet potato slips. The white bottle has basil leaves on it.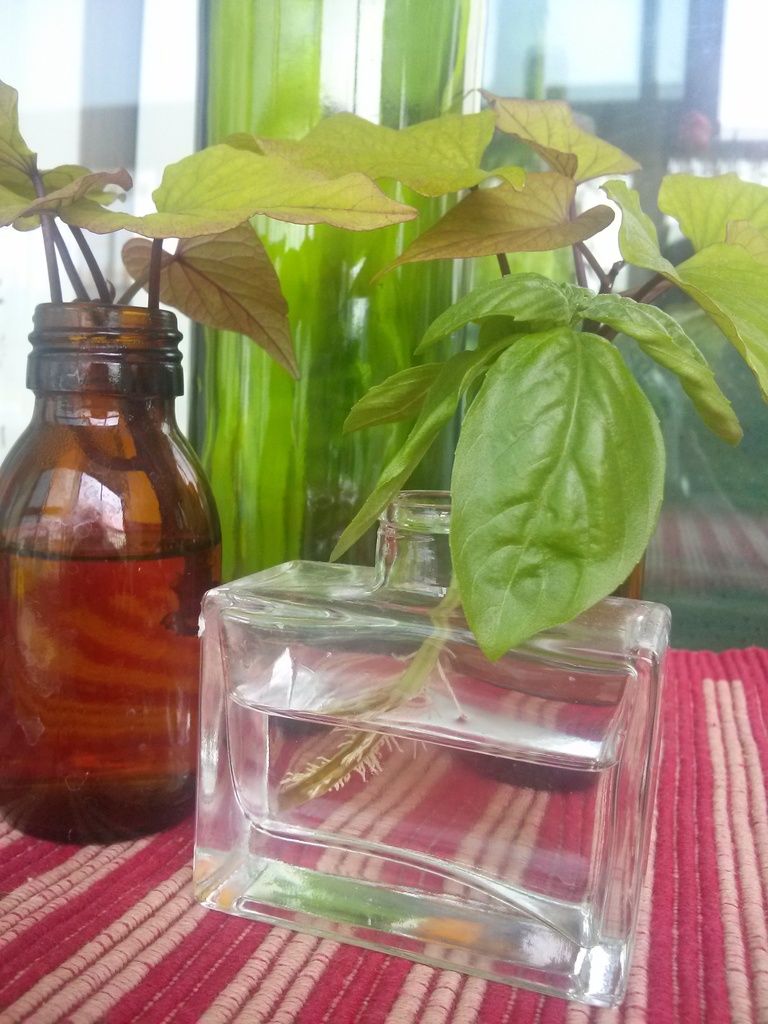 These plants are ready for planting to the soil since they have grown roots already. I preferred to let them stay a little bit longer. For aesthetics:-).
Food for thoughts:
"My fake plants died because I did not pretend to water them".