When Miss Gennie Kim received this well-deserved letter from the Commission on Filipinos Overseas, she happily shared her joy.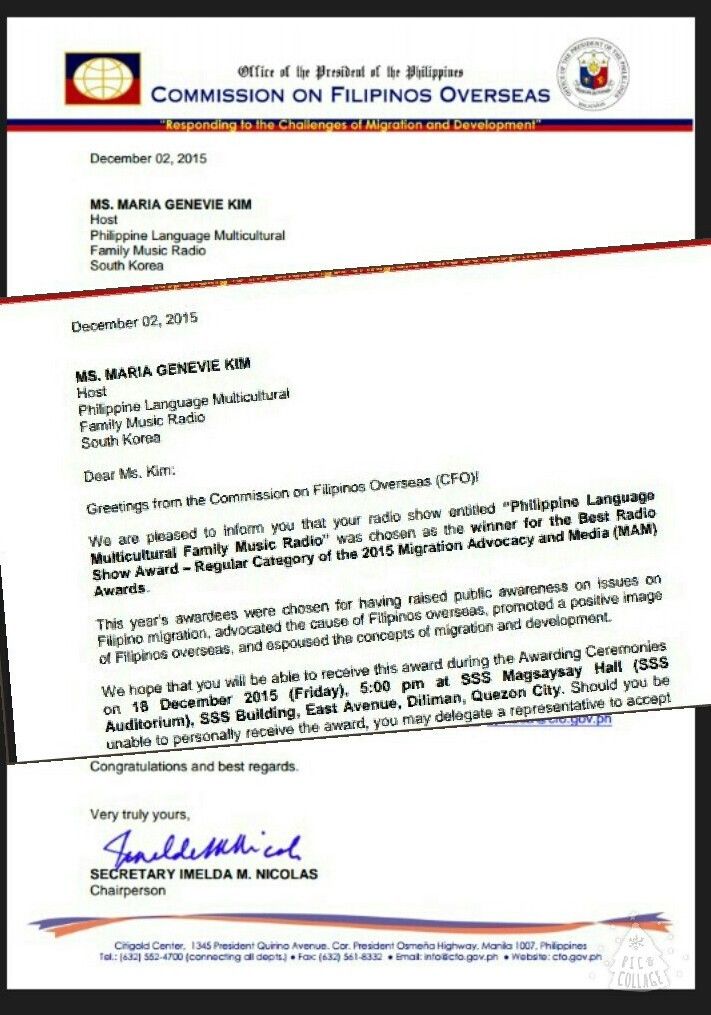 Rightly so. When I first got to write about her (Up Close and Personal with Gennie Kim), it wasn't hard to see how she put into immediate action her passion. No matter what comes her way, she is a picture of resilience. So, it wasn't a surprise when she successfully inked a Memorandum of Agreement between the Philippine Embassy in Seoul and the Woongjin Foundation for a regular segment in her radio program. True to the scheduled appearances of Embassy Officials,  Philippine Ambassador Raul Hernandez  guested on her radio program this December. The segment on Embassy matters connects the Embassy to the Filipinos in South Korea who may not be able to go to the Embassy for their concerns. Instead, they could conveniently listen to the radio program for answers to their questions. She has also devoted time to the workers under the Employment Permit System (EPS) through the EPS Corner. Filipino communities/organizatons are also welcome to guest in her program. She has a Radio for the Day segment where guests may reach out to their friends and families. And she formed a volunteer group, the SK Pinoy Volunteer Correspondents, that reports from their respective areas anything related to Korea, the Philippines and to the Filipinos in general.
She unselfishly gave a voice to the Filipinos in Korea by making her radio program accommodating to everyone.
There's no doubt about it, she rightfully deserves her award when the Commission on Filipinos Overseas made this announcement:
The Commission on Filipinos Overseas congratulates the 10 best media works from the United Kingdom, Canada, South Korea, Japan, Taiwan and the Philippines, for winning this year's Migration Advocacy and Media (MAM) Awards. Now on its fifth year, the MAM Awards was conceived in 2011 by the CFO under the leadership of Sec. Imelda M. Nicolas, to recognize the significant role of the media in raising public awareness on issues related to Filipino migration, the challenges of migration and development, and advocate the cause and promote a positive image of Filipinos overseas. (source: CFO website)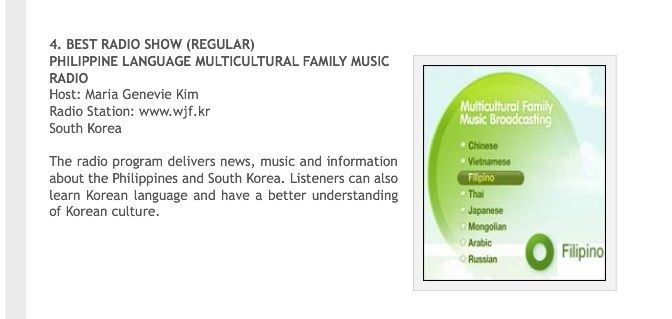 So, the Filipinos in South Korea are one in congratulating her and giving our applause when she gracefully accepted her award last December 18: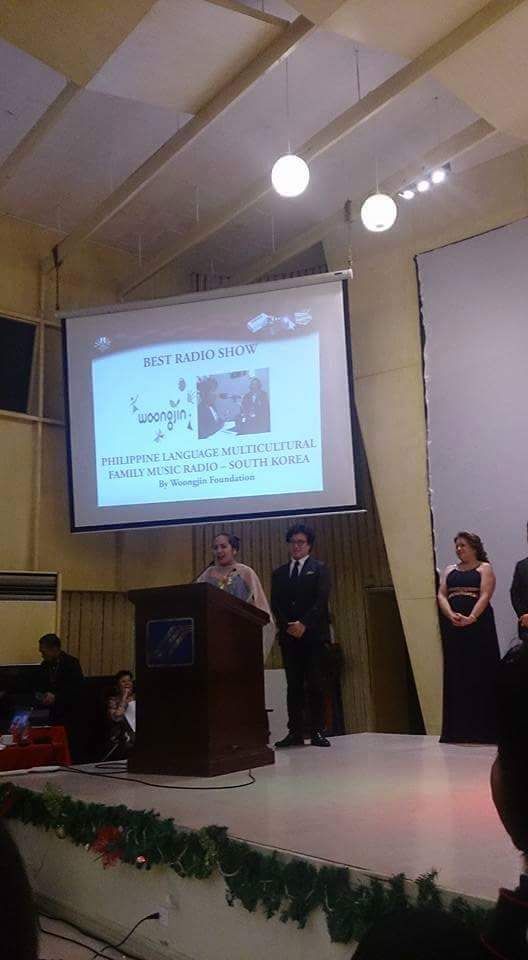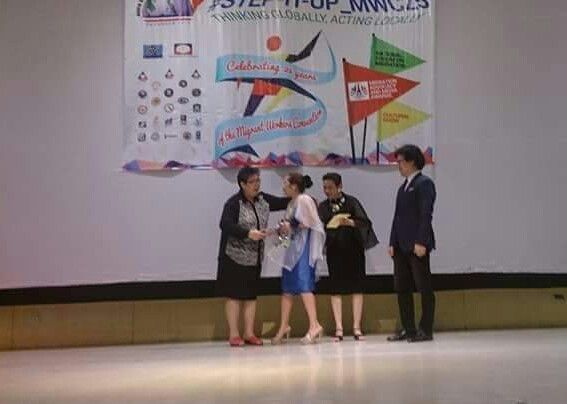 Congratulations!