Kids and I went to watch Cirque du Soleil's "Quidam " last night at  Jamsil.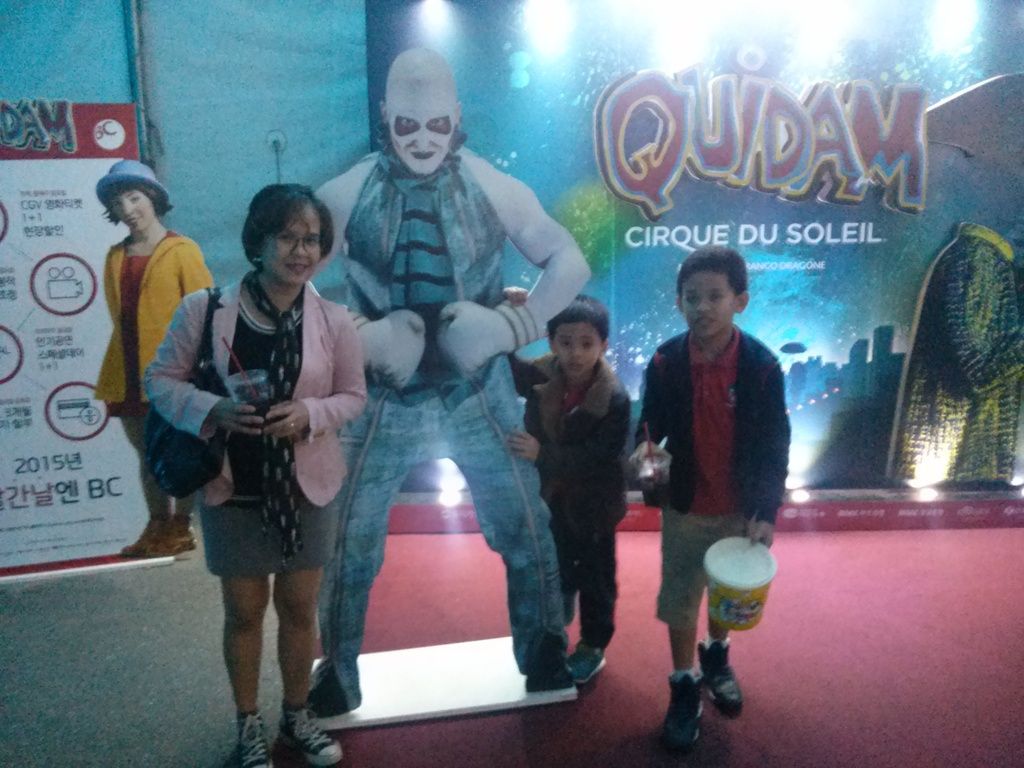 It was my first time to watch a circus live. So, I was as excited as my sons! It was such a nice feeling to be as excited as them. I felt like I was a kid again holding on to the anticipation of being transported back to childhood.
What's with these tents that make us all giddy with childlike wonder? I allowed my sons to lead me with their enthusiasm last night. I would have wanted to take more pictures (and I did bring my DSLR – which stayed in my bag the whole time) but I can't ruin the boys' enthusiasm by letting them wait and pose for pictures:-).
It was a new experience for the boys. Unlike the movies and stage plays, this is a live performance with so much going on on the stage. Performers are all over so their focus is also driven from one point to another. But they enjoyed it so much it was worth going all the way to Jamsil at night, way beyond their bedtime.
Check out this preview of Quidam:
Cirque du Soleil is performing here until November 1, 2015. "Quidam" is currently on world tour and their next stop is in Australia and they will be performing in several cities there. Here's their schedule in case you're interested: https://www.cirquedusoleil.com/en/shows/quidam/tickets.aspx