School has started for my third grader. And because it's another year, it's going to be another yearlong structured learning again. And because I will myself to be involved in my son's education, I took the chance to have a 'chat' with his homeroom adviser two days ago. I'm glad I did.
I got to connect LeRuof's constant mention of Helen Keller, her quotes and the video they watched about her. That afternoon, their teacher asked them about what they think about this:
"It is terrible to see and not to have vision." – Helen Keller
I told the teacher, even adults will have a hard time expounding on that. But that is exactly the kind of thinking I want for my sons!
One of the reasons which made me favor Dwight School Seoul was its International Baccalaureate program, including the Primary Years Program (PYP) for Lower School students. I haven't touched a textbook since LeRuof's first grade.  I haven't reviewed him for a quarterly exam or a weekly test. But he has read countless books and is beyond his age in reading and comprehension. He discusses concepts and is perennially inquisitive. And, he blends well with his peers… often described as popular even. Equally important as his academics, he is very active in sports.
DeFourth is in his last year in kindie and is very much into sports. YMCA is a kindergarten here in Seoul which largely focuses on social and sports development. I don't worry on his academics since he is naturally competitive.
Inspired, I prepared for tonight's dinner to be brought outdoors. The boys were excited and planned for their playtime up on the hill (lucky us to have a hill beside the apartment complex). But Mommy has another plan!
I brought an old alarm clock and a set of tools! They were free to do as they pleased. Destroy, if they have to.
And they did!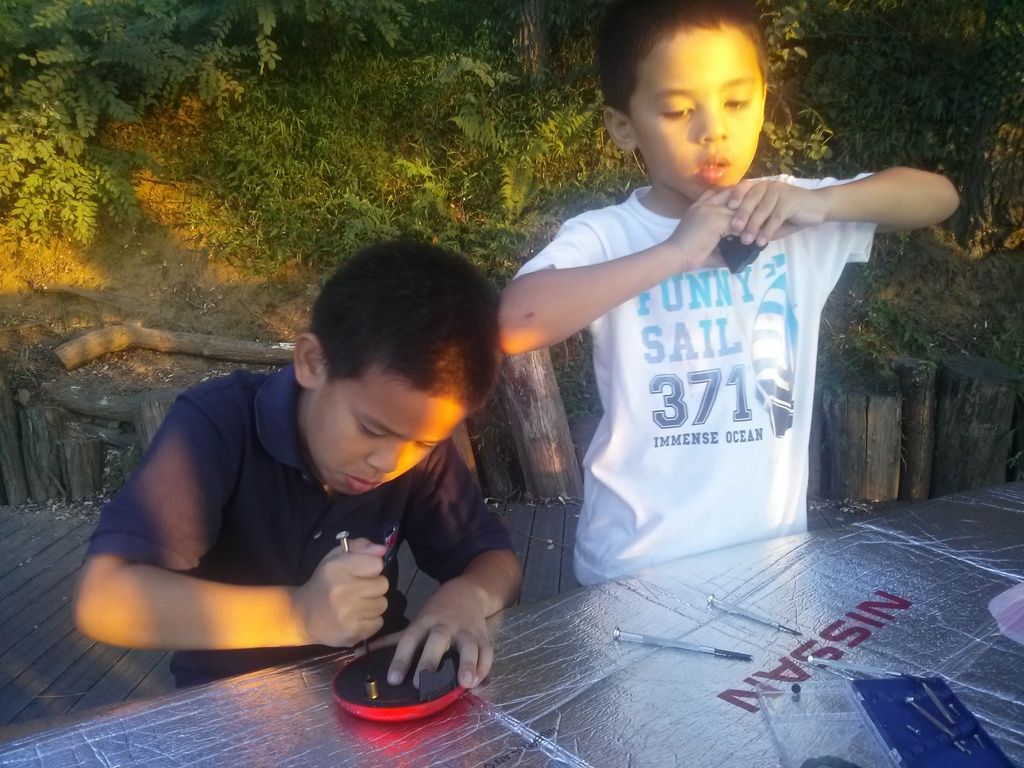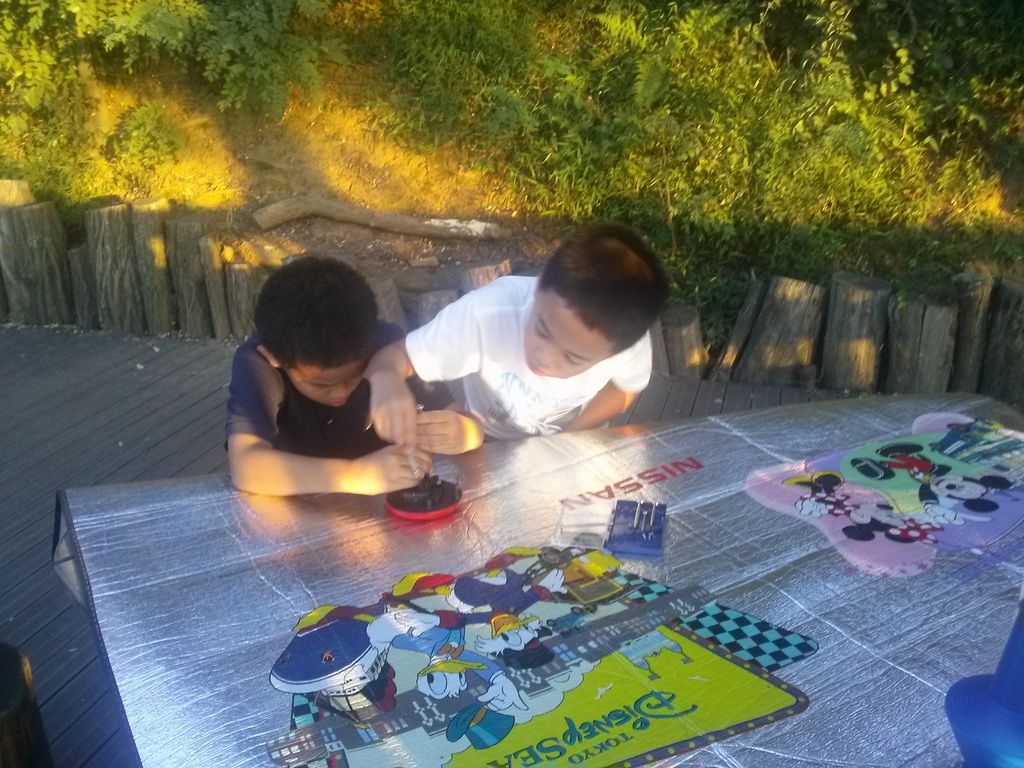 Learning is not just through building… because you don't get to learn to build something if you don't know what's in there to build it with.
They didn't get to learn how to make an alarm clock after they "destroyed" it. But they did asked the "whats" and the "hows" during the whole time they were tinkering with it. That is learning.
They devoured their dinner after and got this bonus while eating: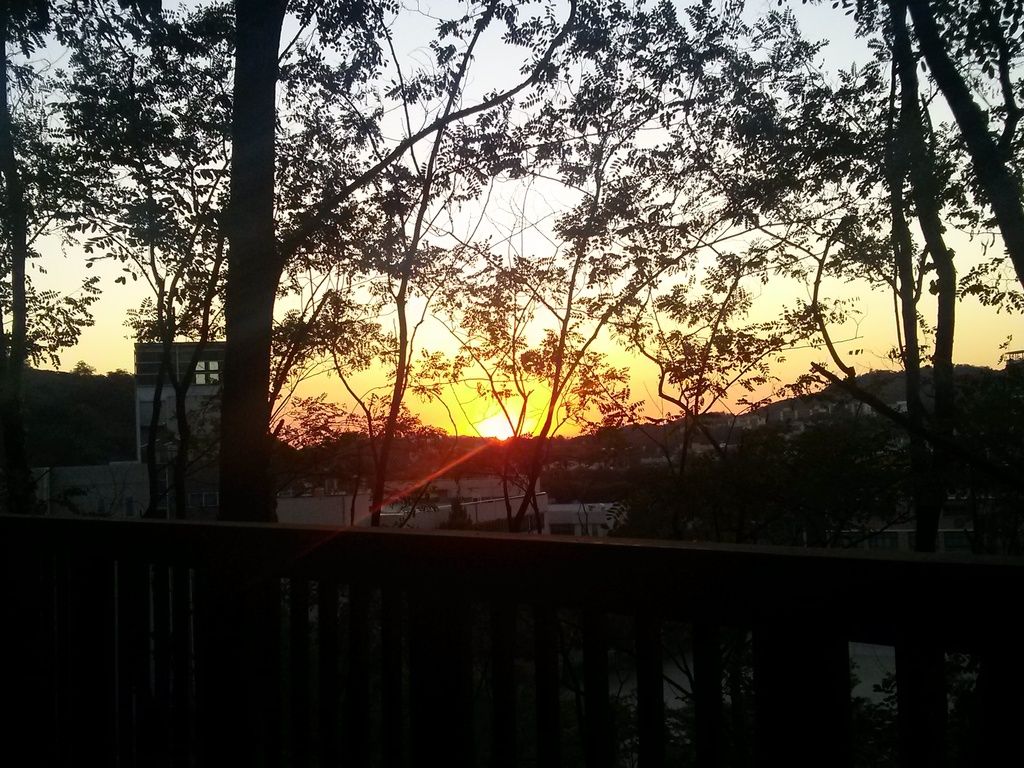 The photo doesn't do justice to its beauty,but the sunset was just beautiful from where we were. I didn't notice the orange hue slowly descending but the boys did and exclaimed "Mommy, it's beautiful!"
We seldom fail to ask each other about our day. Today was no different and when they were asked for the best part of their day? Your guess is as good as mine.