S-U-M-M-E-R!!!
Though not much is planned in this family for summer, we are welcoming it! We hope to have a memorable summer escapade even though we are looking at the uncertain schedule of hubby and the Korean-kindie summer schedule of our second-born, DeFourth. I call it Korean-kindie summer schedule because Korean kindergarten only has a one-week summer break. Our Firstborn, LeRuof, goes to an international school so he gets a full summer break of almost 2 months! I am so looking forward to when DeFourth goes to first grade next year and both kids will have the same school schedule! While our summer escapade is still a blank canvass, my thoughts now goes back to 2 summers ago when we also did a last-minute decision to experience Busan – at the height of the summer heat. We went there on a weekend when the Haeundae Beach was said to have the most number of tourists flocked together. I clearly remember because it was so captioned on the front page of the English newspaper I got hold in the hotel's Executive Lounge. The photo on the front page was almost the same scene before me.
Surprisingly, we didn't have any difficulty doing last minute reservation at the Westin Chosun Hotel, which is conveniently located at the other end of the shoreline of Hauendae Beach. We were told by our friends – since we didn't make plans weeks in advance – that we would have difficulty getting any accommodation.
The kids were ecstatic! They didn't waste time settling in. Much as they wanted to go out and experience that beach they see by the window, they had to stretch their patience just a little bit more. I remember putting all the clothes in the closet first (I no longer do this anymore! hahaha. These days, I just open the luggage, pull out what needs to be worn at the time it should be worn).
The beach was fun – for a short time! There were so many people. It was packed! We could hardly put our mats comfortably on the sand because we were already almost on the water. It was no exaggeration to say that the beach was packed! Anyone who had been to Hauendae Beach on a summer knows how it is. Kids could not run along the seashore. No! That wasn't the picture I had in mind. But for our LeRuof, those things didn't matter. He was just too happy to be in the water. It was DeFourth, who was only 3 that time, who was in a hurry to go back to the hotel. He didn't like the sand on his feet…. lol! We just had to thank Westin's pool!
So there, every swimming time comes with extra work – imagining that we were enjoying with the people on the beach – while contenting ourselves watching the revelry on the sand.  On second thought, I enjoyed the scenery more than being in it:-).
We went around the beach each day we were there but no longer got into the water. Kids enjoyed the indoor pool. Less scary for them, I guess. Our vacations are always scheduled around the boys' convenience and comfort. That means spending 3-4 days in a place and spending mornings of it in the pool, and go sightseeing only when they still have the energy to do it. Get the picture? I bet nobody would want to be with us on a trip, hahaha. On our first night in Busan, there was a "Bikini Body" event. The event speaks for itself and definitely a crowd-drawer.
With 2 very young boys, it's always easy to call it a night when their days are filled to exhaustion. So, aside from taking photos of the jam-packed event on our first night, we all contentedly went to sleep. Hubby and I did manage to sneak in a time to go to Yonggungsa Temple on our own. This was after exhausting the kids in the pool and getting room service for their lunch. Taxi took us to that temple by the shore, as Yonggungsa is known for. Most Buddhist temples are built in the mountains but this is witness to the serenity of the sea.
It was just Hubby and me amidst a sea of people. Never thought we could leave the kids at the hotel for awhile. Well, we will never do that again (guilty!). The temple is a really popular place to go to in Busan!
The road going to the APEC House was one of my favorite destination. Lucky us, the APEC House is just walking distance from the hotel so we strolled there in the mornings and evenings of our 3-nights, 4-days stay.
I can't get enough of the APEC House. Take it in black and white, colored, night time or day time, it doesn't matter. It's beautiful!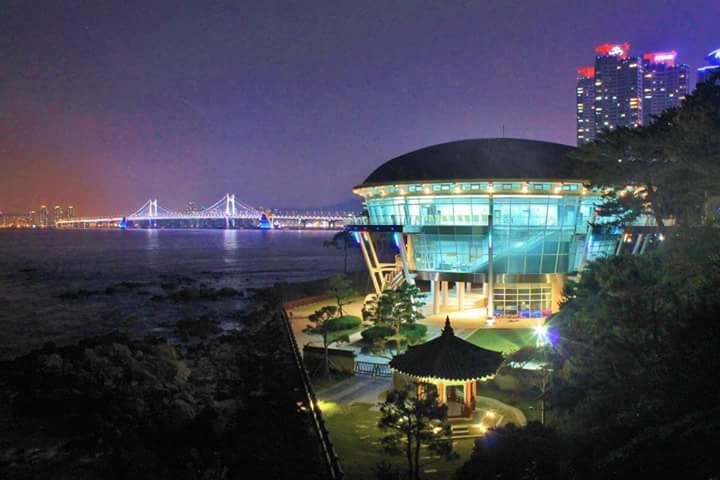 The Gwangan Bridge is also known as the "Diamond Bridge". It isn't hard to see why especially at night.
We cannot leave Busan without going to the Busan Aquarium. It's right there near the shoreline of the Hauendae Beach and there was no way the boys would not have seen it.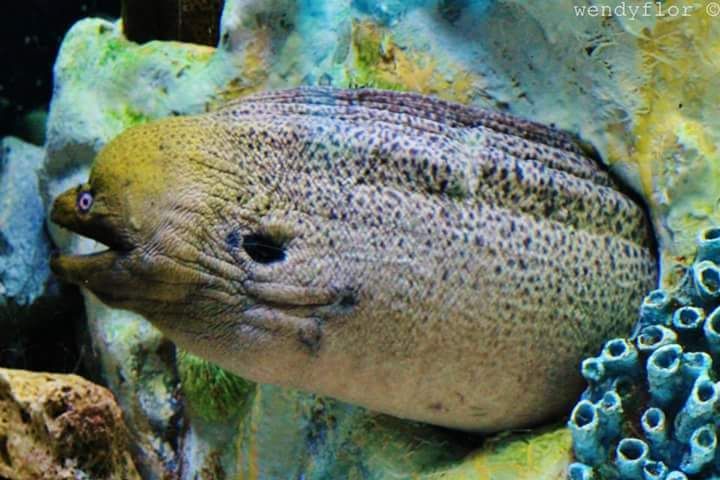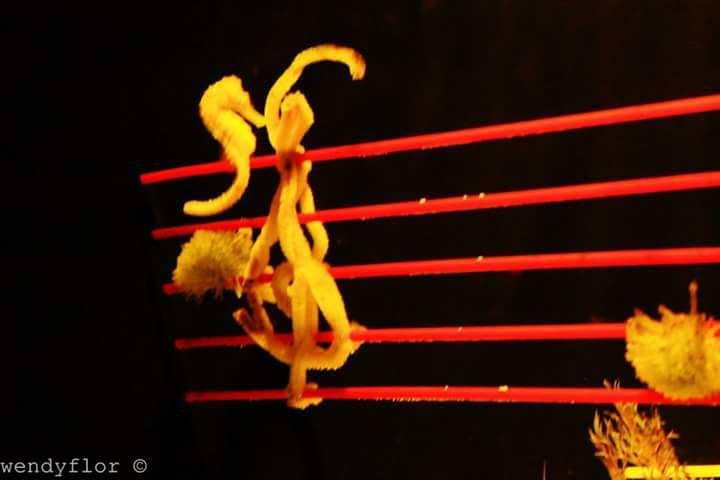 I love the look of amazement in their faces. This is one of the perks of innocence. Everything is magnificent!
But, of course, we can't miss this statue  of Princess Hwangok. We can even see it from our hotel window so we made sure to check her out before we finally leave Busan. Hers is a story of mourning. She misses her own kingdom so she would sit down by this rock and mourn for her Kingdom of Naranda.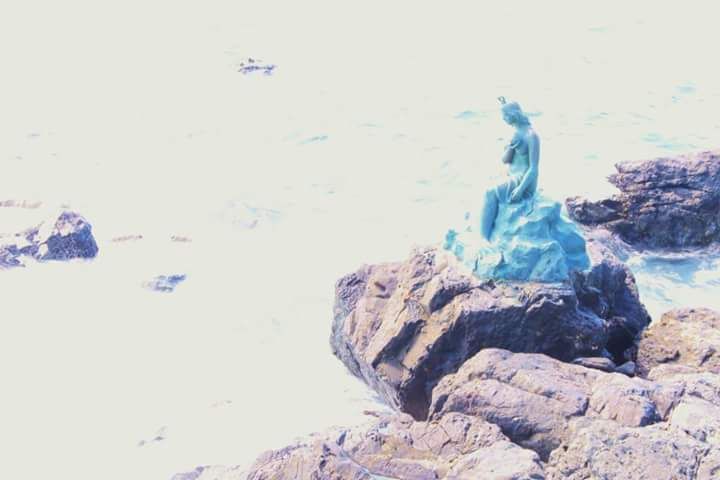 Our family enjoyed the few days we spent at Busan and to this day, the kids still remember their vacation there with so much fondness. It was on this vacation when we started to impart to them simple gestures of gratitude.