Cradled in my apartment veranda these days is a tiny potato patch.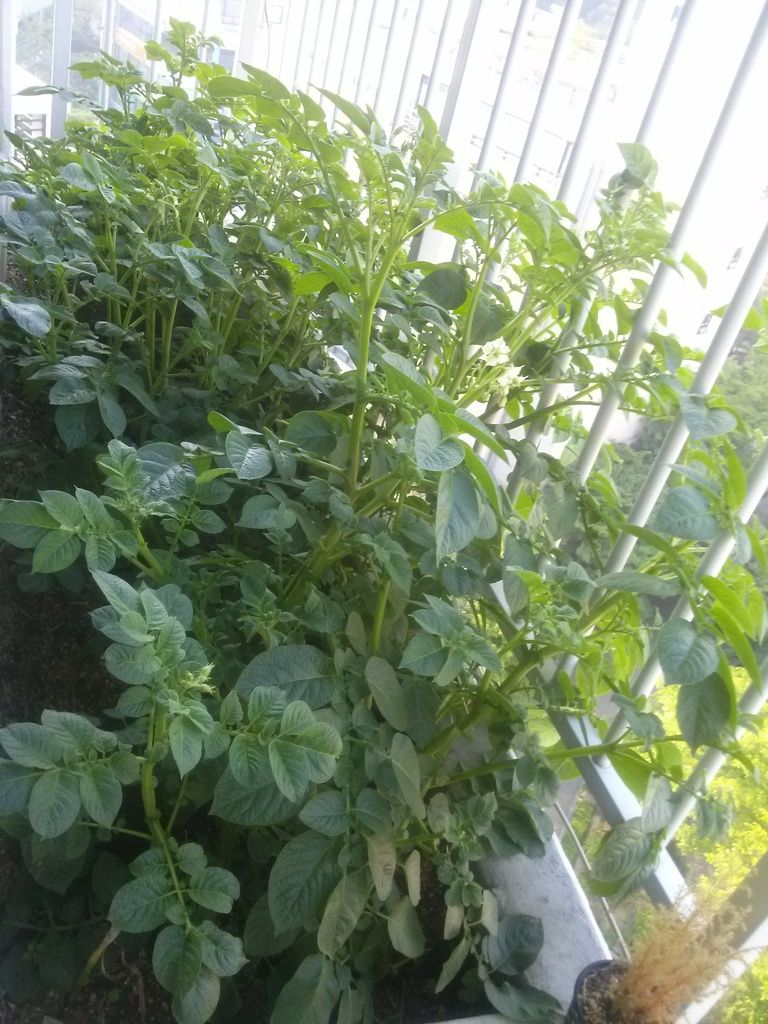 How this came about made me an incidental veranda farmer. I didn't bother to put some potatoes inside the refrigerator and sprouts appeared on them. When I was told that it's no longer safe for cooking, I hesitated throwing them so I googled about sprouted potatoes and got the idea to plant them. I never had any experience planting root crops before but I was willing to take my chances. I was even excited about it!
I got my hands dirty and buried these sprouting potatoes in the small patch in my veranda: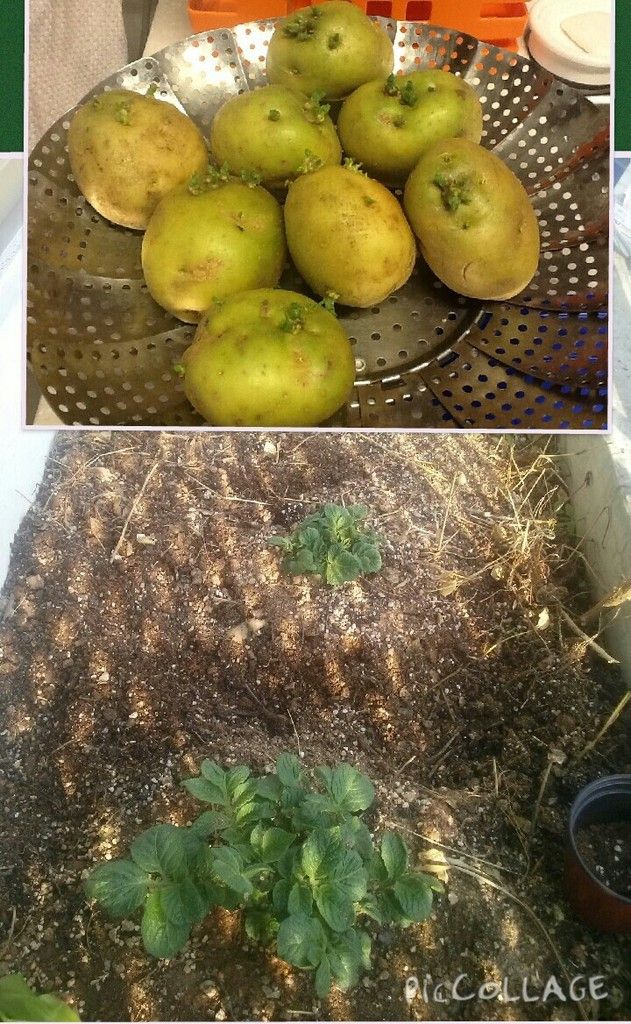 I watched them grow daily and got excited each day. Even my sons were getting involved! They watered the plants morning and early evening.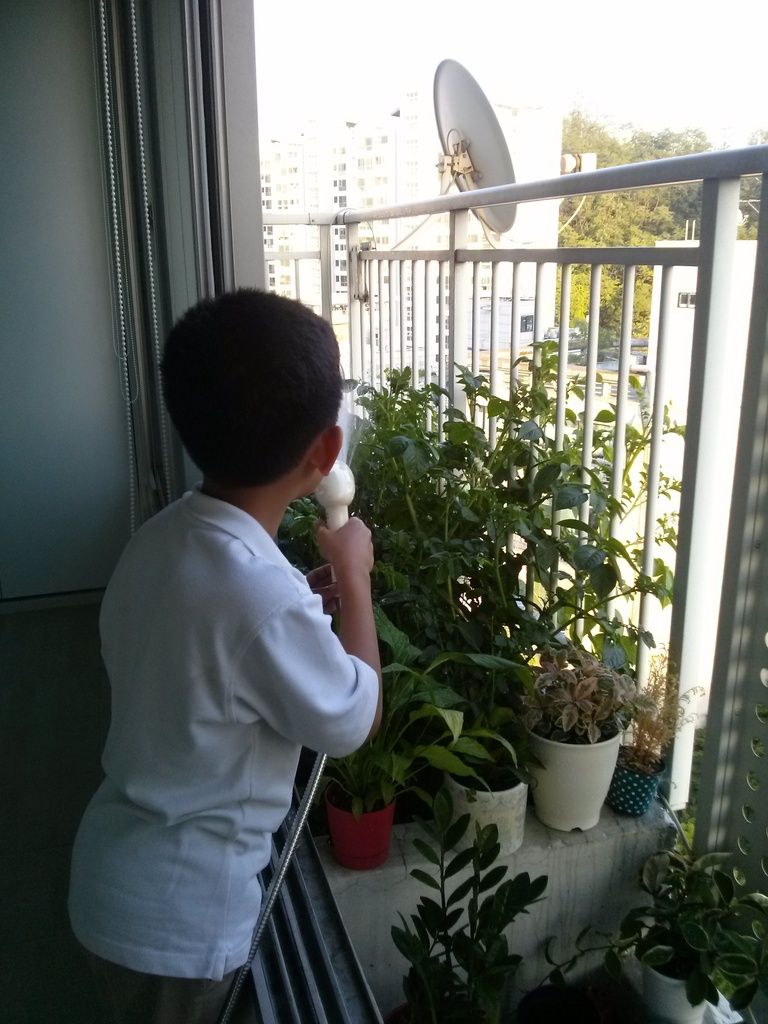 Even my parents didn't know how a potato plant looks like. When they came over for a few days more than 2 weeks ago, they were surprised with my unlikely new "interest". These flowers amazed me! I never thought a potato plant could flower so beautifully.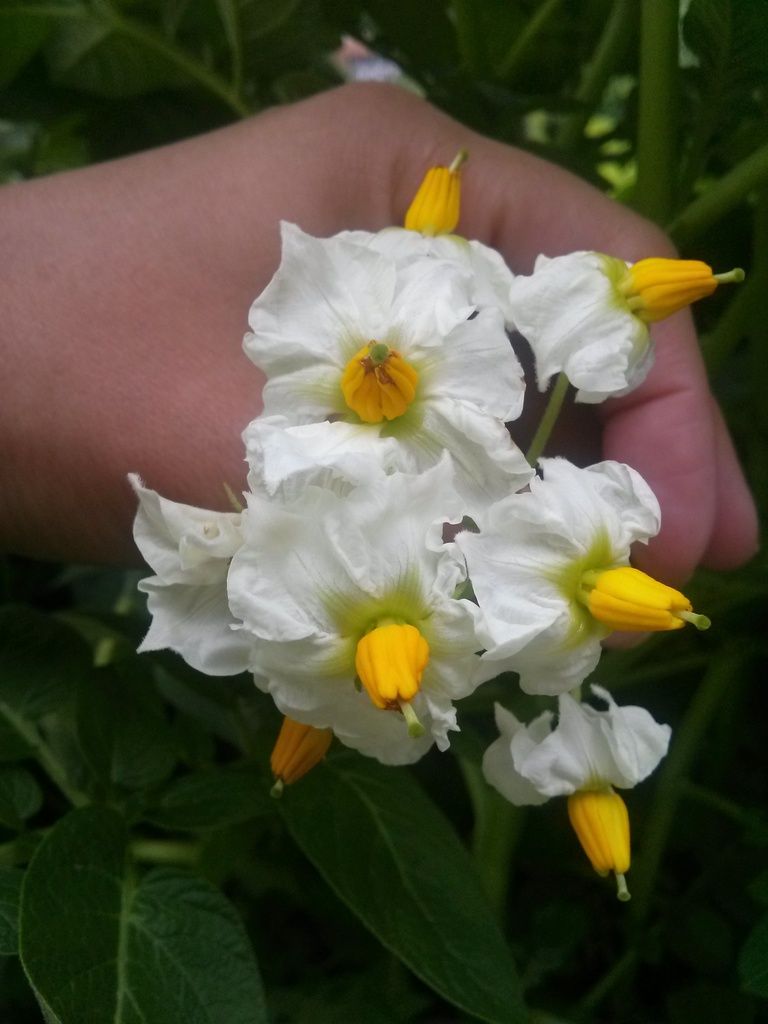 I am really supposed to wait for around 10 weeks before I can harvest… but being the newbie that I am, I always took a peek (daily) at the growing potatoes underneath the plants.I diligently cover them up after, of course. If you try them in your own home garden, just make sure you don't hurt the potatoes so dig gently.
Finally, got the courage to pull out the first plant last week! I got more than I needed, although some of them could have used more days under ground.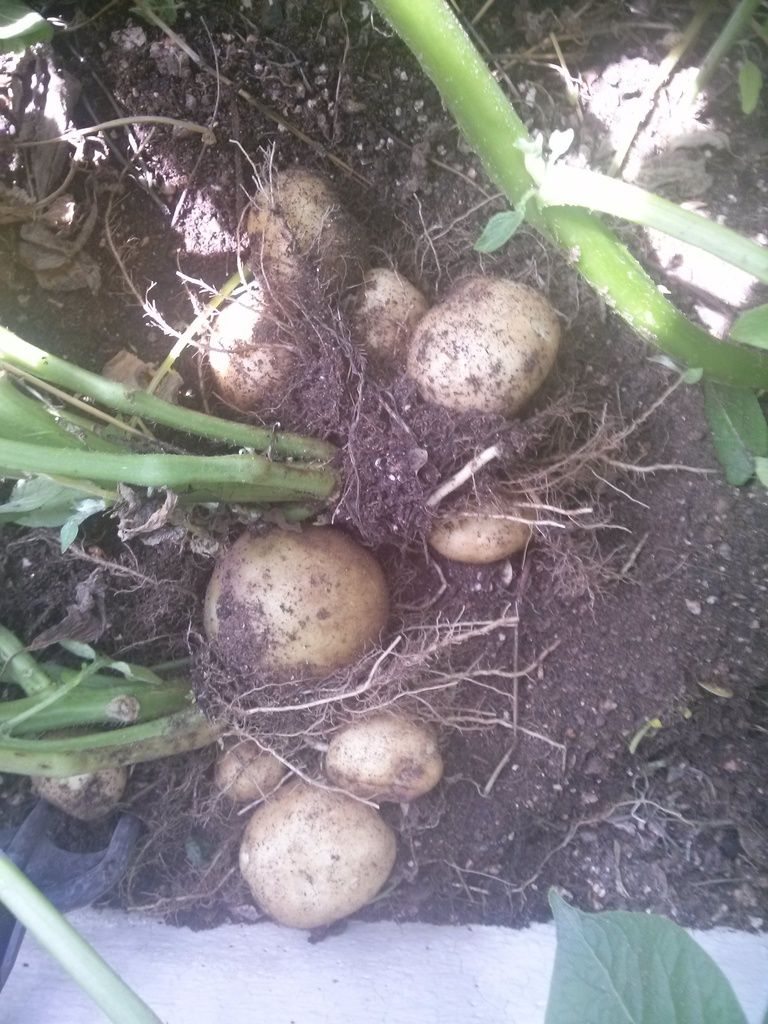 Look! I pulled 3 plants and got all these! I used some for my menudo and will be using more for my corned beef. Whoooaaa! These earthy things could actually make one so happy! hahaha!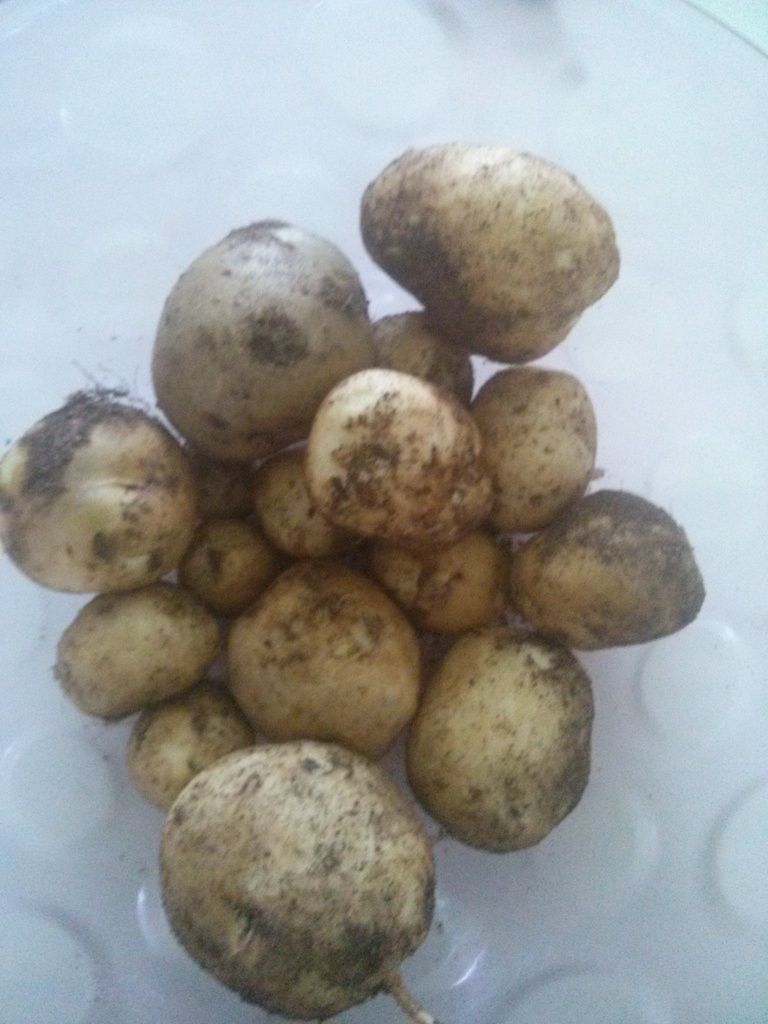 I left some plants for future harvest. Maybe in a week or two. Until then. For now, I continue to watch them in my tiny veranda potato patch.
Hubby is now looking forward if I will be true to my word and grow sweet potatoes. We'll see..
"Your mind is a garden. Your thoughts are the seeds. You can grow flowers. Or you can grow weeds." (TheDailyquotes.com)