Browsing through various pins at Pinterest does give us a treasure trove of different ideas. Last week, I saw how orange peels were put into use before they were finally thrown away for good. So, after I bought oranges last week, I did exactly what I had newly-discovered.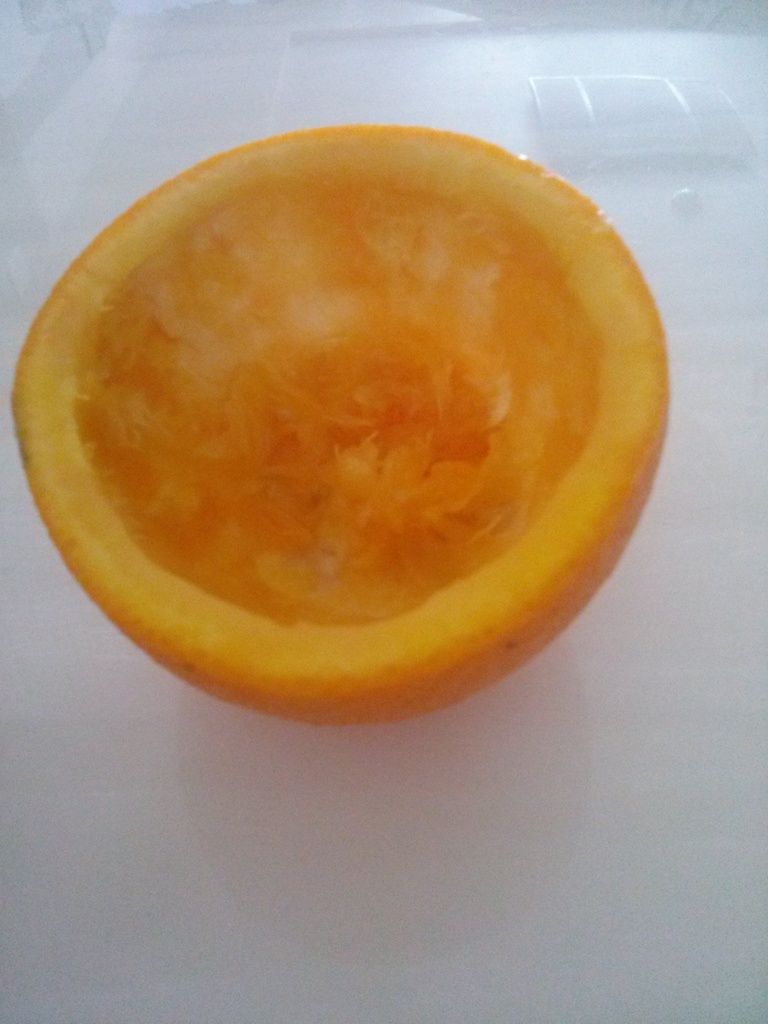 I cut the orange in half and carefully scooped out the insides for our breakfast. I got my tea candles and excitedly and carefully centered each inside the orange peel. Perfect!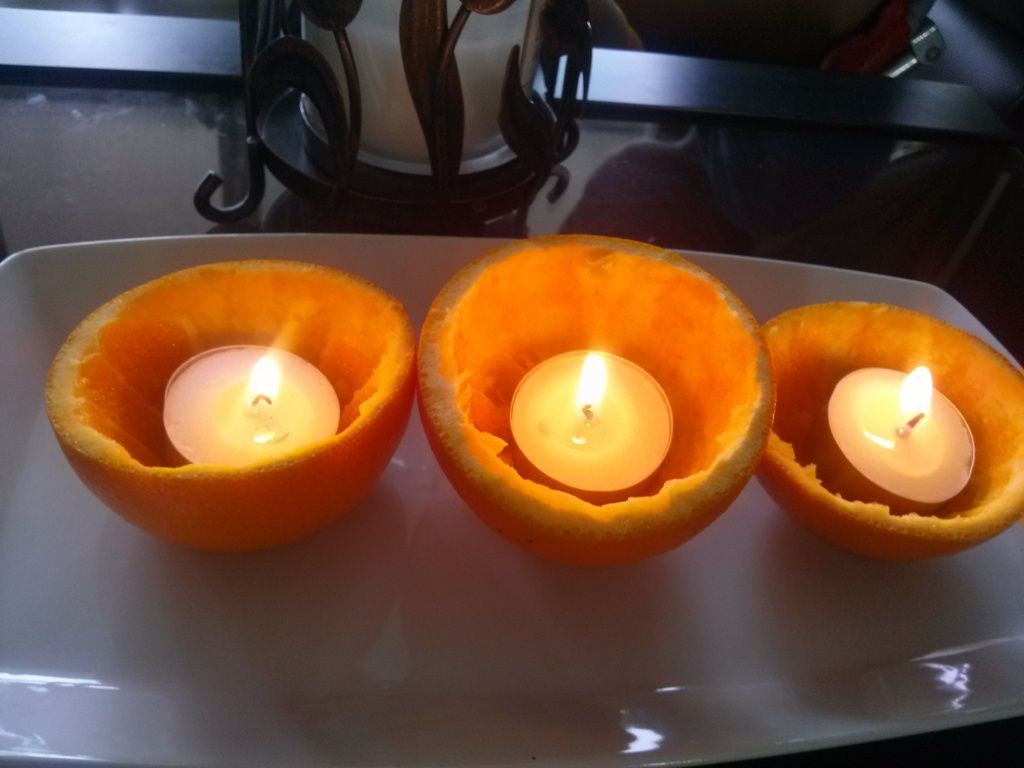 Tea candles aren't expensive. It's the scented oil that are a little bit pricey. Now, with my orange left-overs, I don't need these scented oil anymore. Well, not until I run out of orange peels!
I wasn't done with the orange peels after one tea candle so I still managed to use them at the dinner table. In the photo below, only two remained since the other one was too dry already to even emit a nice aroma.
So there goes my newest household discovery. Inexpensive and beautiful.