My first son is at this age when he can already manage to have his own email account (skeptics, hear me out!). He is 8 years old and I did ask his IT teacher abut this before I decided to give him his own. And, yeah, he had been practicing with his own email account at school so why not get  him one which I could monitor?
And here is where this Email for Kids site conveniently enters the picture. As a parent, I created my son's account and without him knowing about it, I could monitor his mails and control his use. I simply told him, "you have your own account now! I'd love to receive emails from you." Boy, he was glad! What he doesn't know is I have control over his account.
I can see all his incoming and outgoing messages. Sorry, he is just 8! Privacy is not yet something I could fully entrust to him. Reality is, he still needs protection from all these available information from the world wide web.
I can see all mail queues coming his way so I can block spam emails, especially those with adult contents.
And since I enabled the Contact Manager, I could also prevent him from sending and receiving particular emails from particular contacts (again, my son is just 8!).
And so he can access his emails at the right time, I have also just set the time and days when he can log-in to his account.

Yap! I give him freedom. But just the right amount.
He likes it since he can easily access his email account in my i-pad and it has a simple and kid-friendly look.
He sees that there are three buttons: Parent Login, a Teen Login, and Kid Login. He knows which button he as an access to but he is unaware of the controls that I have when I get into my Parent Login button.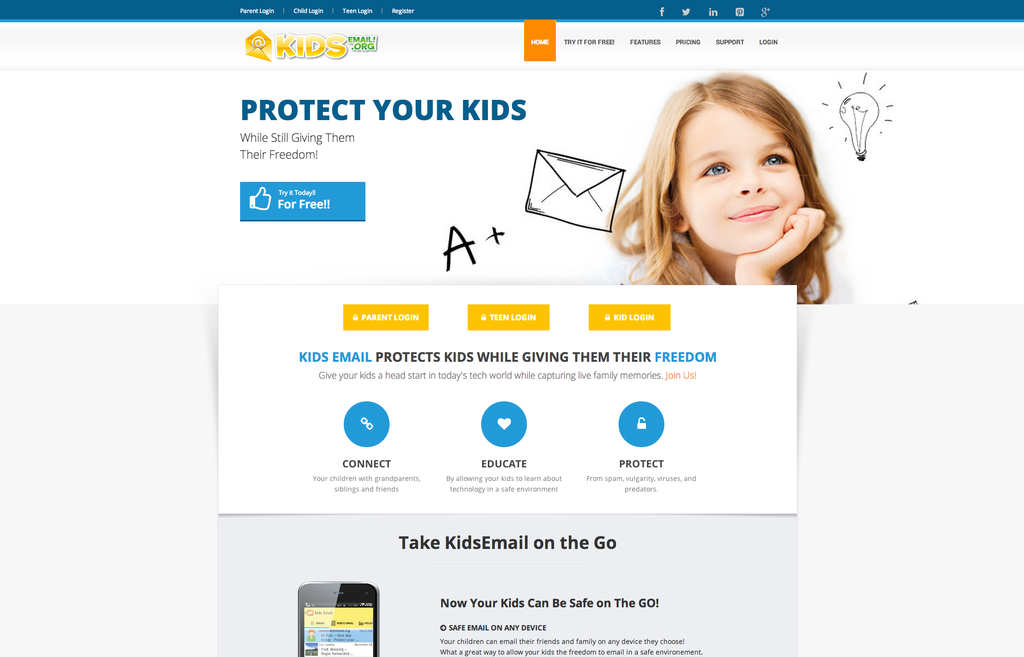 Really, I appreciate that there are creators of this kind of application. We can let the kids feel and explore their freedom without them knowing our control over that freedom.