This was just a random book I got from the bookshelf while I was looking for poetry I could introduce to my son.
And I was the one taken by surprise! Inserted in the pages are pressed flowers (rose petals) from a long time ago.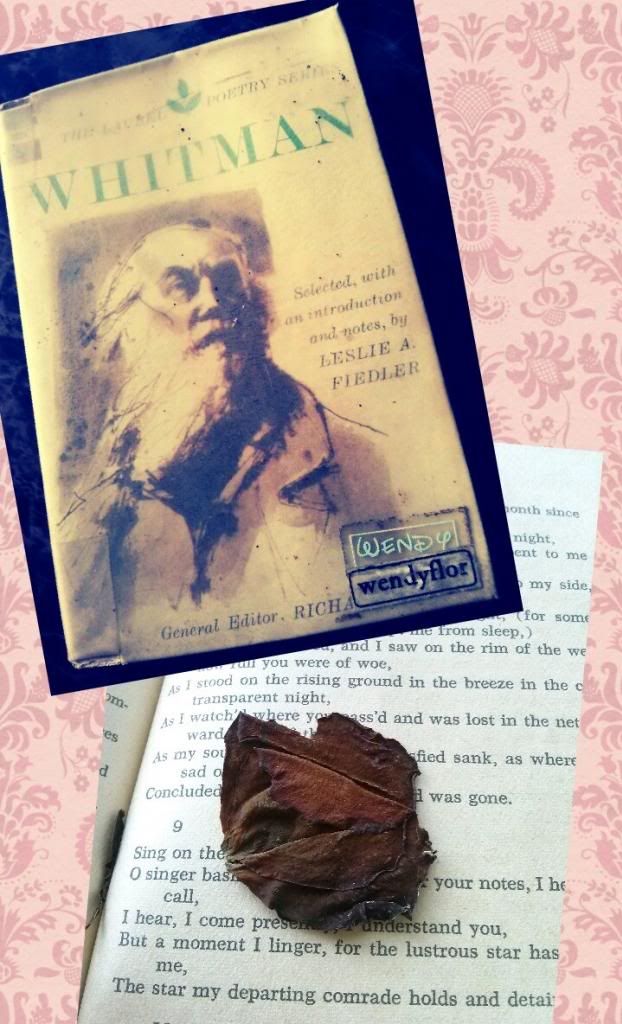 I think I got the flowers way back from college. And I got this book from my grandmother's house. Interesting!