Meet Queenie!
She is my Firstborn's pet bird. A pet was all he wanted for Children's Day.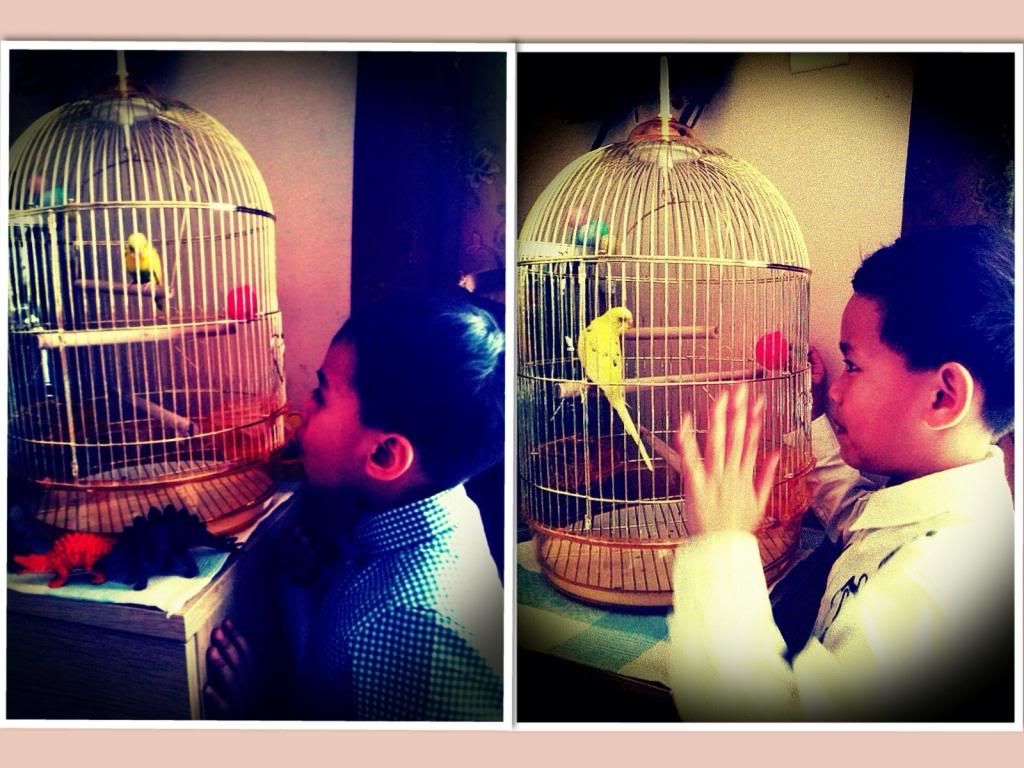 This morning, I found my second son, I-pad in his hand, sitting near the washing machine.
Me: Why are you there?

Him: I'm listening to the music and Queenie is so noisy. Twit twit. Twit twit.

Me: You don't like Queenie?

Him: I like Queenie. I don't like her noise when I am listening to the music.

Me: Oh….

Him: But don't get angry with Queenie, ok?
One important lesson from this short conversation with a 4-year old:
"You don't dislike or hate a person. You only dislike or hate what he/she does. There's a world of difference between the two."