Our March Give-Back Project for the kids of Kumkang School was energy-consuming. The activities were facilitated by our very own Seoul-based Filipina stage-actress, Cherish Maningat.
Last month, our April 26 activity with the kids was "Creative Portrait". This activity aimed to know the kids a little bit through their drawings so we asked them to draw what they like to be when they grow up. We got models, singer, policemen, superheroes. The ladies of "The 601 Habit" made sure that the kids understood what they were asked to do. Zel Kim and Anne Campos facilitated the day's activities which also included crafts-making after they were done with their respective shoot.
Before they started with their drawings, kids filled-up their stomachs first. CJ Welfare Foundation continued to support us by providing lunch and snacks for the kids and the volunteers. We are so grateful for the support and the convenience this afforded us.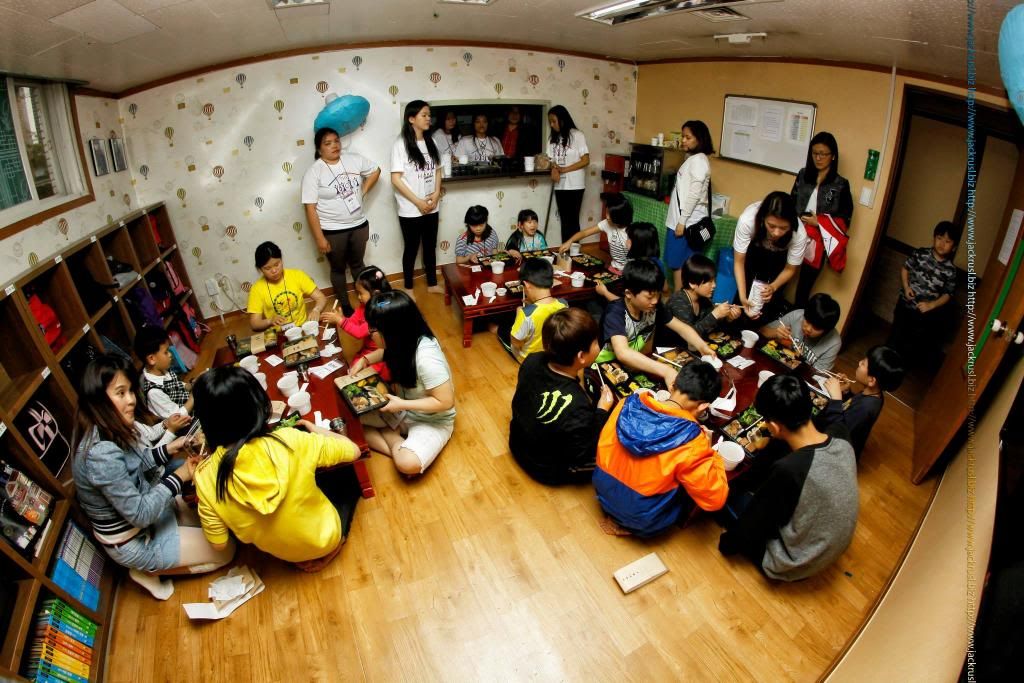 Immediately after lunch, the kids started on their creative portraits. Most of them worked as earnestly as they can. They knew that their drawings were going to be the backdrop of their pictures.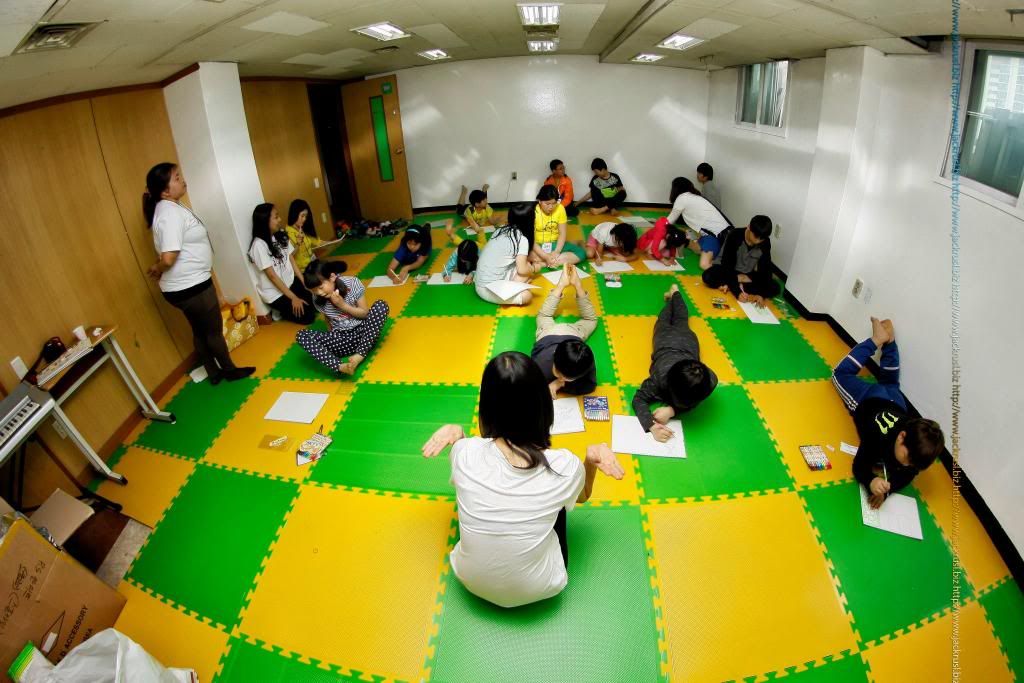 Did we get to know them all through this activity? No. But we got some snippets of their dreams. We got a glimpse of their temperaments while doing their tasks and posing for the camera. Some were all too-willing, some were hesitant. Some were full of inhibitions, others were plainly shy. I would have liked to say, some were carefree… but nah, none. Do kids in North Korea act carefree?
This was how the "Creative Portrait" session with the kids went: The kids were made to draw something related to what they would like to become, they pose in the Green Screen (many thanks to Karl Garcia), then the pictures and the drawings were processed through chroma keying.
The kids will receive their respective pictures this coming Saturday. What a treat!
We hope they will appreciate it and keep the pictures with them. We may not fully know their circumstances because we cannot speak their language (some can only speak Chinese – most NK defectors pass through China before being able to go to South Korea) but in our own simple ways, we care.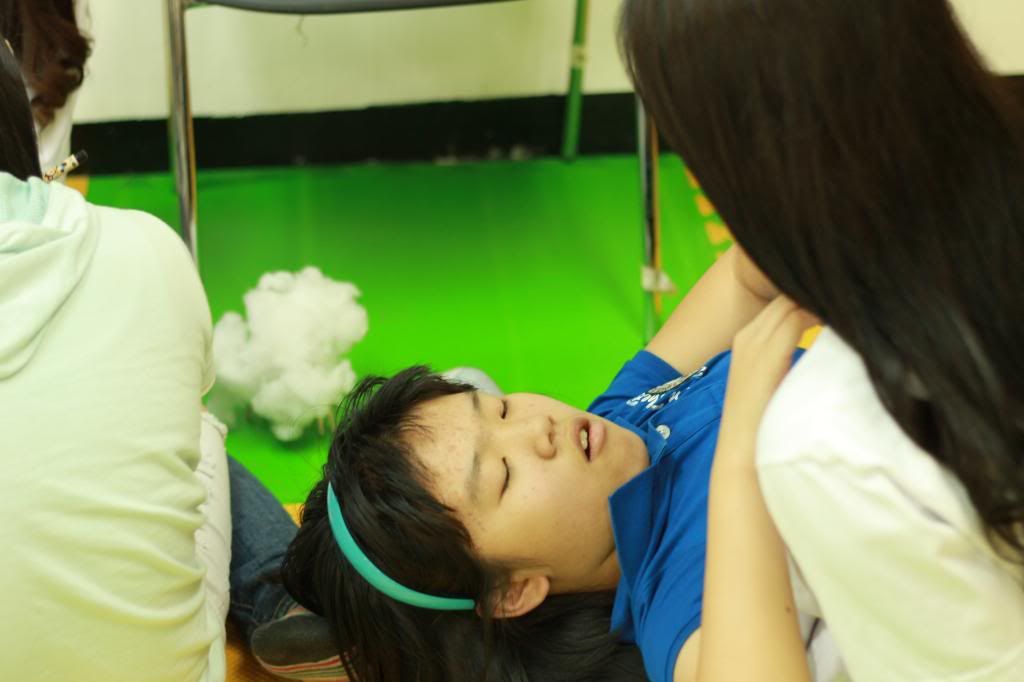 If only we can listen more.
There isn't much we can do except to give our time and hope that simple gestures of love will be retained in their hearts.