Pan de Sal is a very well known Filipino bread.
I remember when I was growing up in Jaro, Iloilo, my Dad would buy pan de sal very early in the morning from a bakery called "Paa" in the corner of Jaro Plaza. It is a well-patronized local bakery known for their warm and yummy pan de sal. I guess, our family was one of the loyalists. To this day, my Dad would still buy pan de sal especially when he wants my two little boys to taste them.
When I went to Manila, my husband, who was my boyfriend that time, and I would frequently pass by Pugon de Manila located along EDSA right before the bridge going to Guadalupe. One big pan de sal was always not enough for me. It's that delicious!
I have always wanted to bake my own version of pan de sal. Being away from your own country makes you long for food you have been accustomed to, and that's exactly my sentiment. The recipe is all over the net. There are even you tube videos. But I only took the courage to finally do it after getting my long-time friend's (Thess, herself away from the country she was born in) recipe.
And I followed her instructions sent through FB religiously:
Ingredients:

4 cups unbleached flour or bread flour

3/4 cup sugar

1 tsp salt

1/2 cup whole milk

1/2 cup water

1/4 cup evaporated milk

3 tsp yeast

1 egg

5 tbsp melted butter

bread crumbs

1) Mix flour, sugar and salt in a bowl and set aside.

2) Combine whole milk, water and evaporated milk and heat up for 30 seconds.

3) In a mixing bowl, pour liquid, and add 3 tsp of yeast and mix fast speed for 1 minute. Add 1 egg and mix again for 1-minute.

4) Add dry ingredients and mix in a very fast speed as you gradually pour in 5 tablespoon of melted butter. Mix for 3-5 minutes until dough is well mixed.

5) Set aside the rounded dough and let it rise for 5-10 minutes before cutting. Cut and shape your pan de sal as desired and roll it on the bread crumbs before setting it in a baking sheet.

6) Let it rise overnight or at least 8 hours to rise.
And these are ready after 8 hours!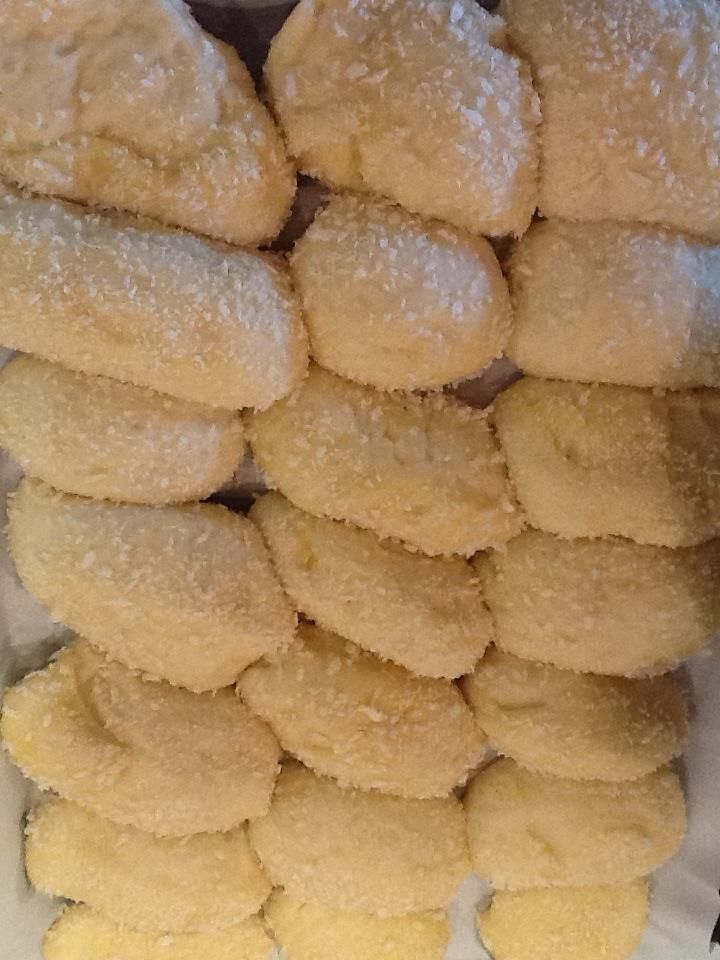 7) Bake for 10 minutes at 350 degrees.
And these were so ready to be served:
We had these for an afternoon snack. With milk for the 2 boys and with coffee for hubby and I.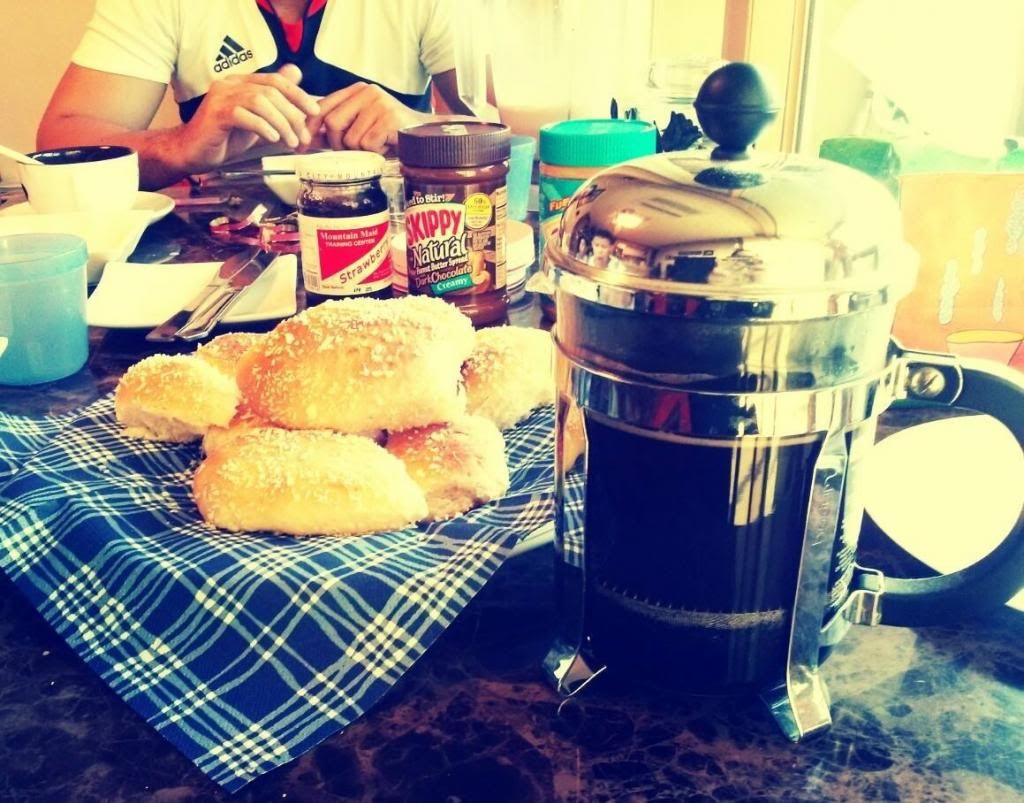 Finally!