A stay-at-home Mom does not just clean the house, do the laundry, wash the dishes and feed the kids, take care of the needs of the husband. Oh no, not!
I relish in my role because I get to check on my babies' needs and we get to spend as much time as they would allow us to play together and study together. One of the things we have strongly established together is their study habits. They both love Fridays – their no-study weekday – but they have comfortably settled in our nightly routine: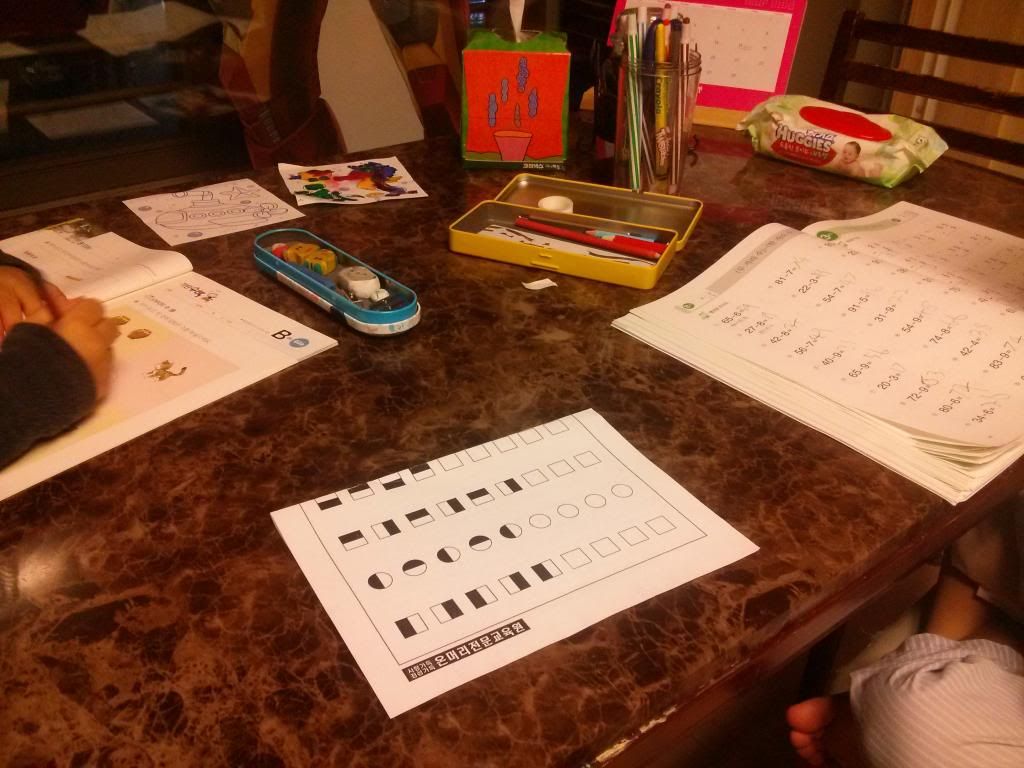 My 7-year old has very good reading and comprehension skills. He didn't know I was taking this video. Although the story is familiar, this is his first time to read this particular version. And he is reading it with varying voice inflection:-)… Their reading assignment in school is web-based so, you see, he has a very good excuse to borrow my i-pad every now and then.
The younger one doesn't really need a lot of studying yet. But he sees his kuya so, he also insists with having his own study time. I guess, all second-borns can relate to this. I love it that he can write his Hangeul name already… hahaha…
I didn't teach him that. The school teacher did. On the night I learned that he can write his Hangeul name, I took this video. He was still confused with "ㄹ" at this time but now he can write his name effortlessly.
Until when can we do this? As long as we can, I hope. It's not easy to put up with this daily schedule but it's simply amazing seeing them growing with established habits like this.
Cheers to mommy-hood!