The cold Autumn breeze started in the middle of October here in Seoul. And so, from that day onwards I would daily wait on this spot for my son's school bus to arrive:
These October afternoons were cold… not nasty cold. In fact, oftentimes they were soothingly cold. Just right for cool sweaters and light jackets. And those were good days.
But a few days ago, I stood on the same spot waiting… wet and cold…. very cold. The sudden rain made the cool weather harsher… a reminder perhaps, that we should be ready for colder November days.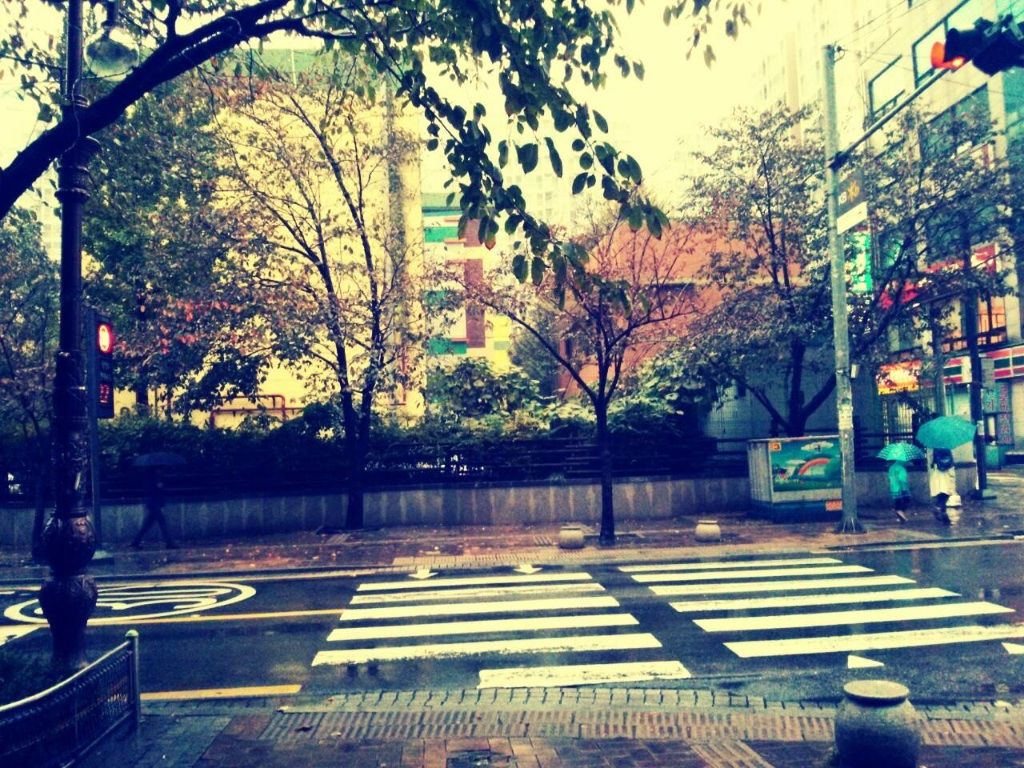 Tomorrow is the start of November. What pictures will it bring to a waiting mom like me?