The Philippines isn't exactly a land of good news at the moment.
There isn't much to be desired from the people running it.
But we can always look for that sparkle of hope, right?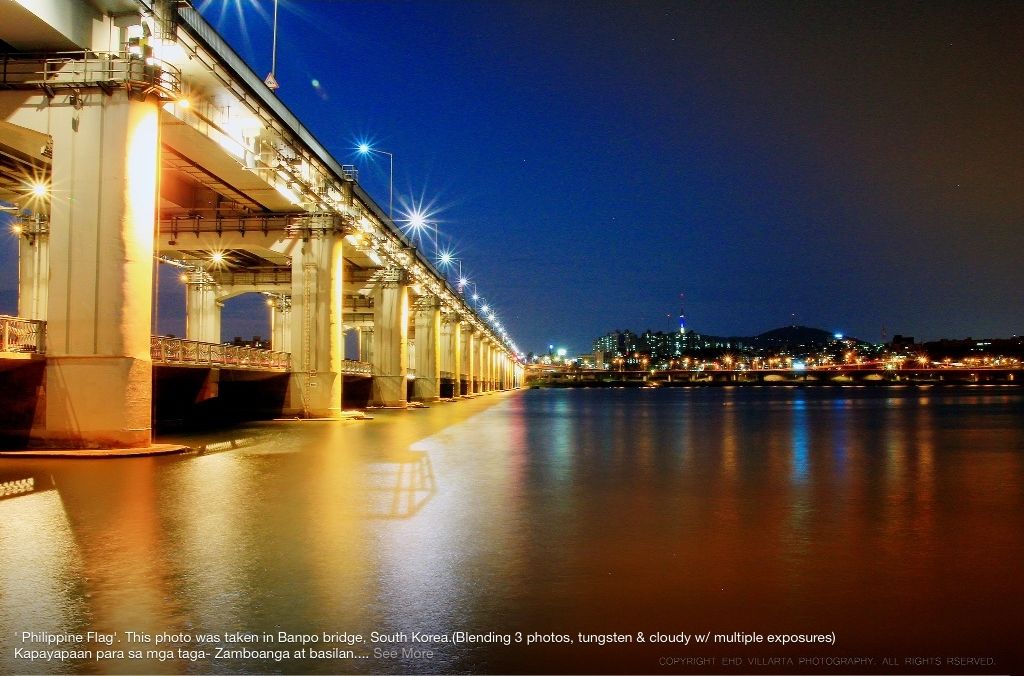 Special thanks to Mr. Ehd Villarta for allowing me to use this photo, his artistic interpretation of the Philippine flag using shots he took of the Banpo Bridge in Seoul.