I was glad to have attended the general meeting of the Akbayang Pinay last August 10, 2013 with Representative Jasmine Lee. She was the guest of honor for that Saturday's event.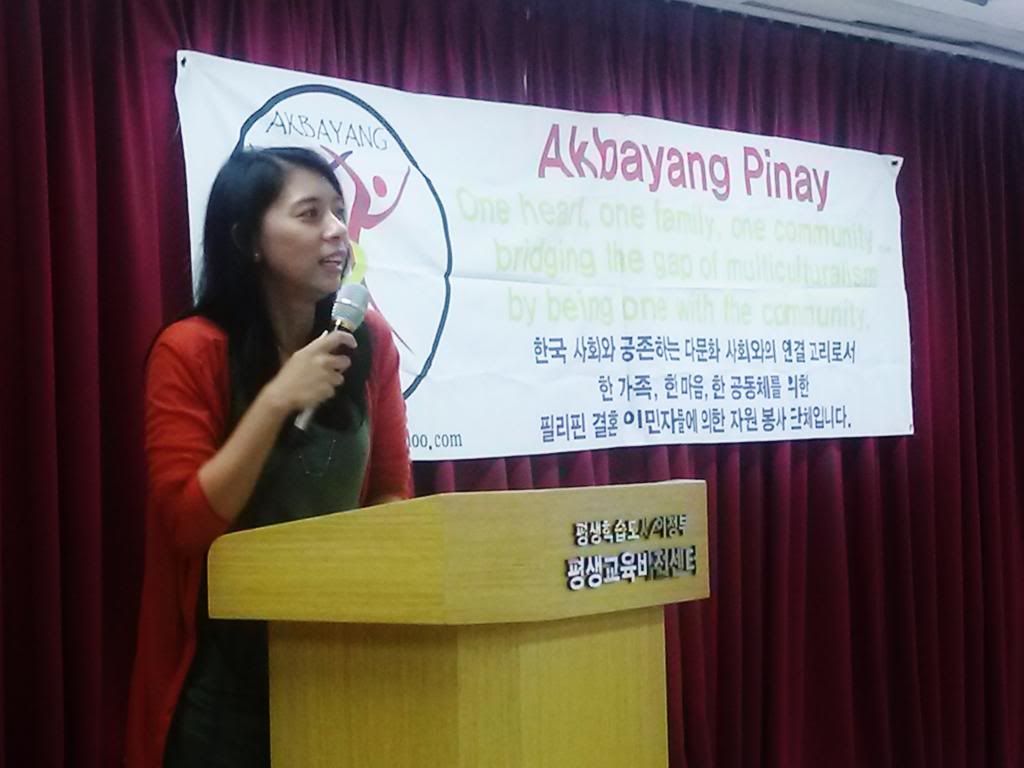 "Akbayang Pinay is an organization that aims to unite and support Filipinas married to Koreans. The group was formed to foster closer ties among the families of Filipinas married to Koreans by encouraging better understanding of the Philippines, its culture, history, and its people. Akbayang Pinay also intends to act as a bridge in bringing the Filipino marriage immigrants closer to the community by supporting the government's efforts in integrating multicultural families in Korean society."
The above is quoted from Cher of Surviving Korea. She, together with her fellow Pinay immigrant Myla, is the founder of this volunteer group.
Akbayang Pinay was founded on the desire of the two to offer a support group to other Pinays. They initially tapped Pinays living in the Uijeongbu, Yangju and Dongducheon areas in Gyeonggi Province. However, the positive impact of the group encouraged another Akbayang Pinay chapter at Namyangju City.
It was very heart-warming seeing a lot of Pinays in one organizational meeting.
The members attention became even more focused on their guest during the Q&A portion when Representative Lee shared bits of personal struggles with them. They got a lot of encouragement from that sharing and I'm sure Rep. Lee also drew more strength from them.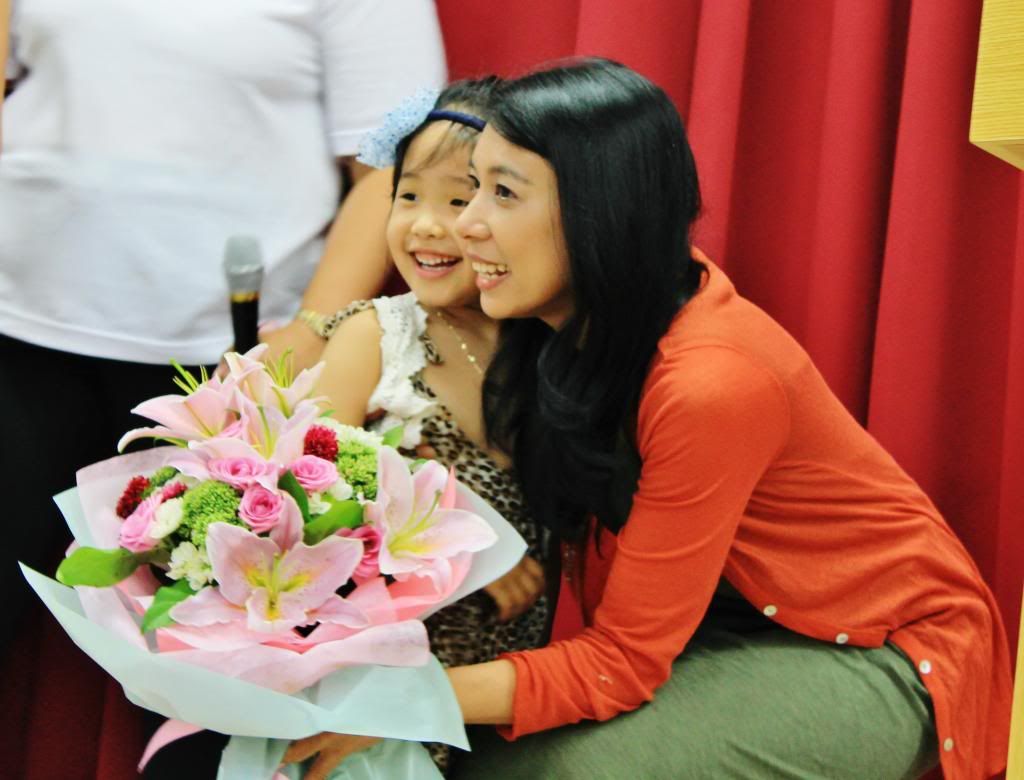 For more information about the organization, visit Cher's blog post "Akbayang Pinay". There's nothing like reading it directly from the founder.