My 6-year old got tired of writing plain texts and must have found English words boring that he decided to create some words and put them in his own diary. He had some drawings inserted, too. Sssshhhhh… here's another stolen entry:
This is the story about my life when I was sicky dicky.  Don't forget wicky haha hehe hohoho

It was sunday and it was fathers day and it was so so sad because I was sick well don't be sad about that. Then at the next day I slept 6 times and its not so so so so so so so so so so very very very very  very not yahoo boo becaus I was vomiting in eleven 11 times.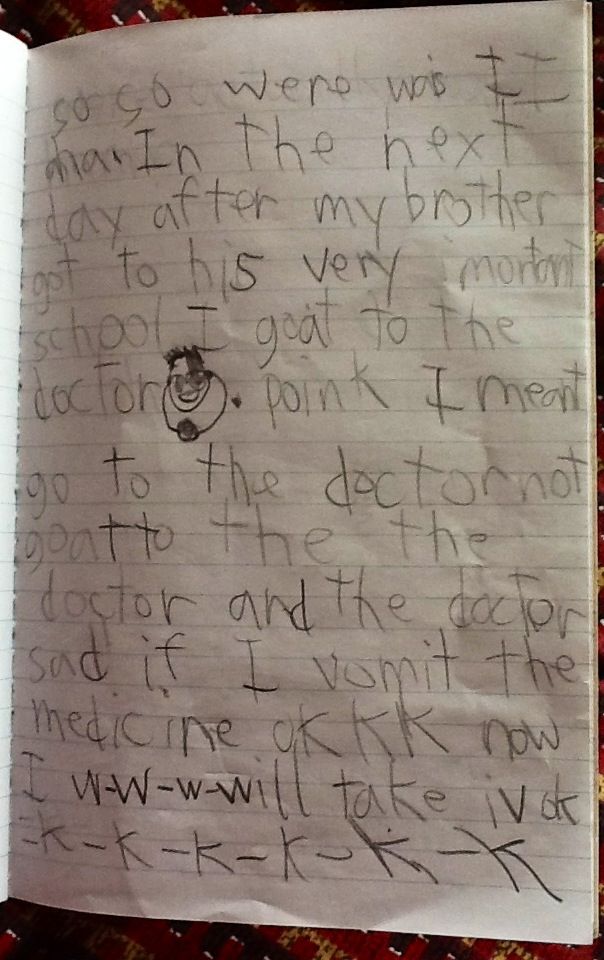 so so were was I ha. In the next day after my brother got to his very imortant school I goat to the doctor. poink I meant go to the doctor not goat to the doctor and the doctor sad if I vomit the medicine ok k k now I w-w-w-will take iv ok-k-k-k-k-k-k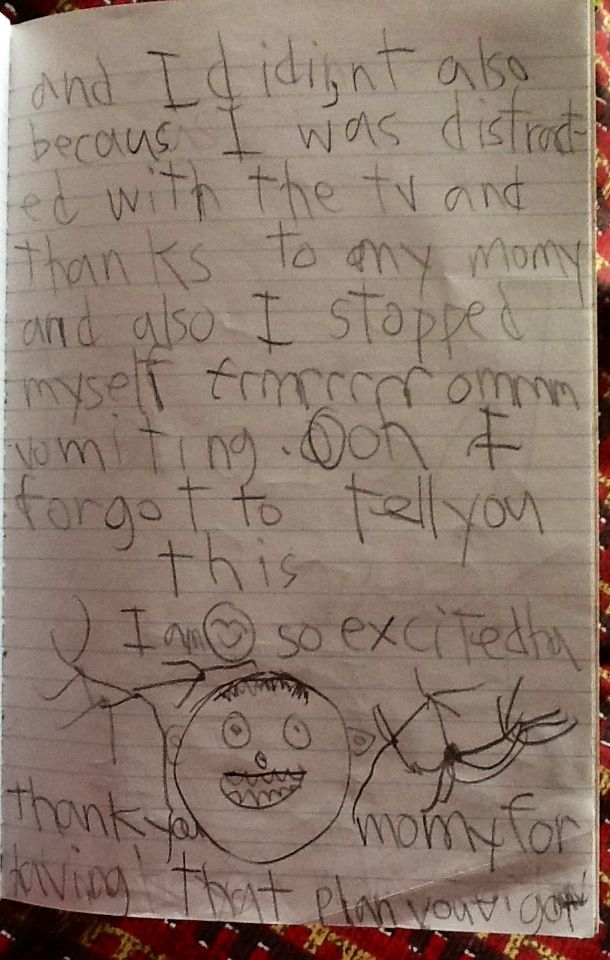 and I didint also becaus I was distracted with the tv and thanks to my momy and also I stopped myself frrrrrromm vomiting. Ooh I forgot to tell you this

I am so excited.

thank you momy for having that plan you got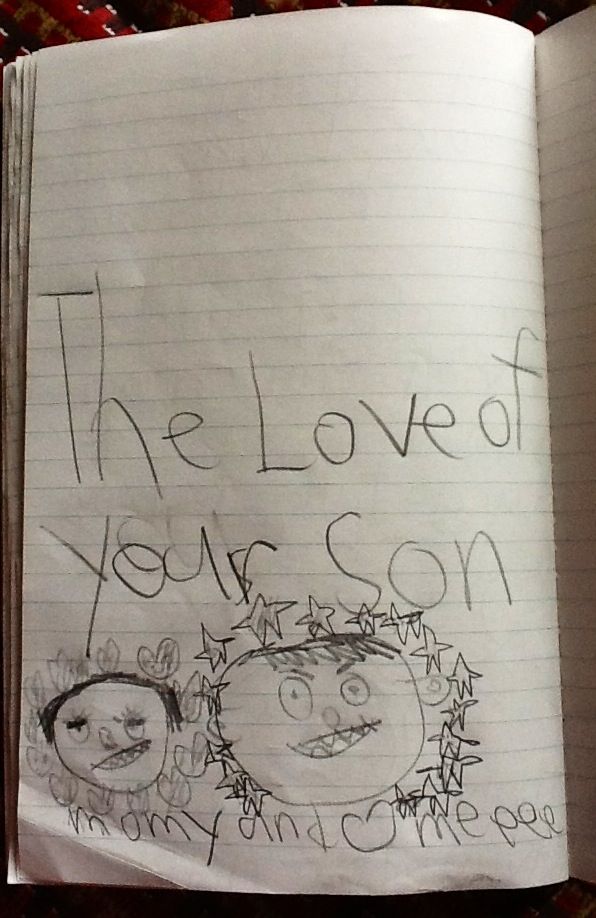 This last page above is sweet of him!
He wrote this entry after his ordeal against vomiting and urticaria (skin allergy). It started on the morning of Father's Day and lasted for more than 24 hours. In that span of time, he vomited 11 times. So, yeah, Father's Day passed us by.
He is such a baby when he gets sick… but he has so much will power, too! After he took his medicines, he got his sense of humor back, thus his entry above. He is back to his routine… and added more sports in his schedule:-).