They started right. I am fully convinced that they did.
Hubby and I instilled in them the love for books.
And they do!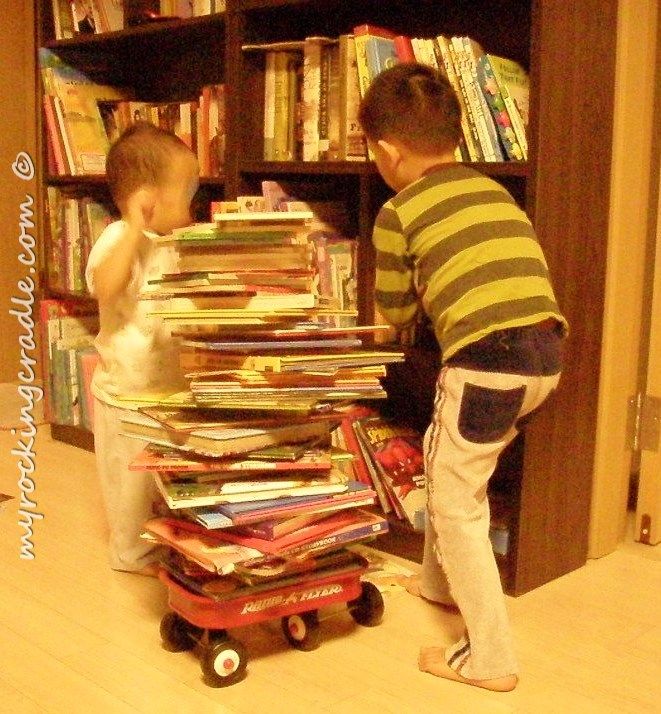 I know. They're adorable, right?
Wait until they choose you to read and read and read and read and read for them…. tell me then how adorably adorable they are!
And when they choose to do this because… well, just because… they love books and they love to show their love for them: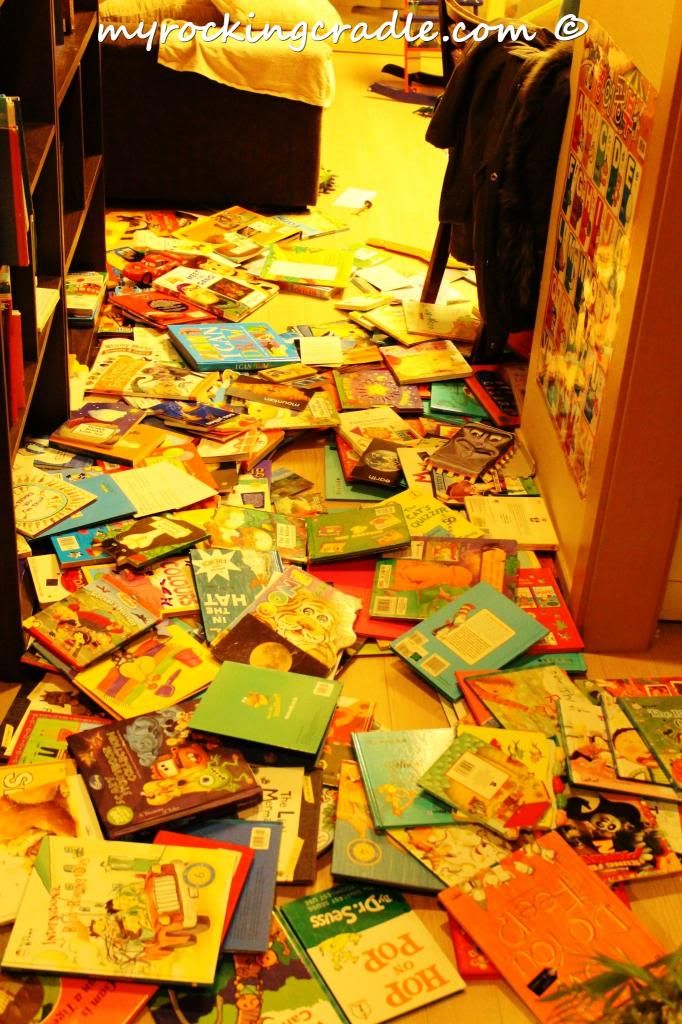 Then tell me more… do tell me more how adorable they are… lol!
while firmly planting a sincere smile as you go about cleaning up those neatly spread books…. harharhar (somehow, I find "harharhar" more expressive than "lol", harharhar).
And since we have secured the foundation for reading for these boys, hubby and I are less strict these days when it comes to gadgets and video games. They get to be rewarded, just like this one after they have finished their study time with Mommy: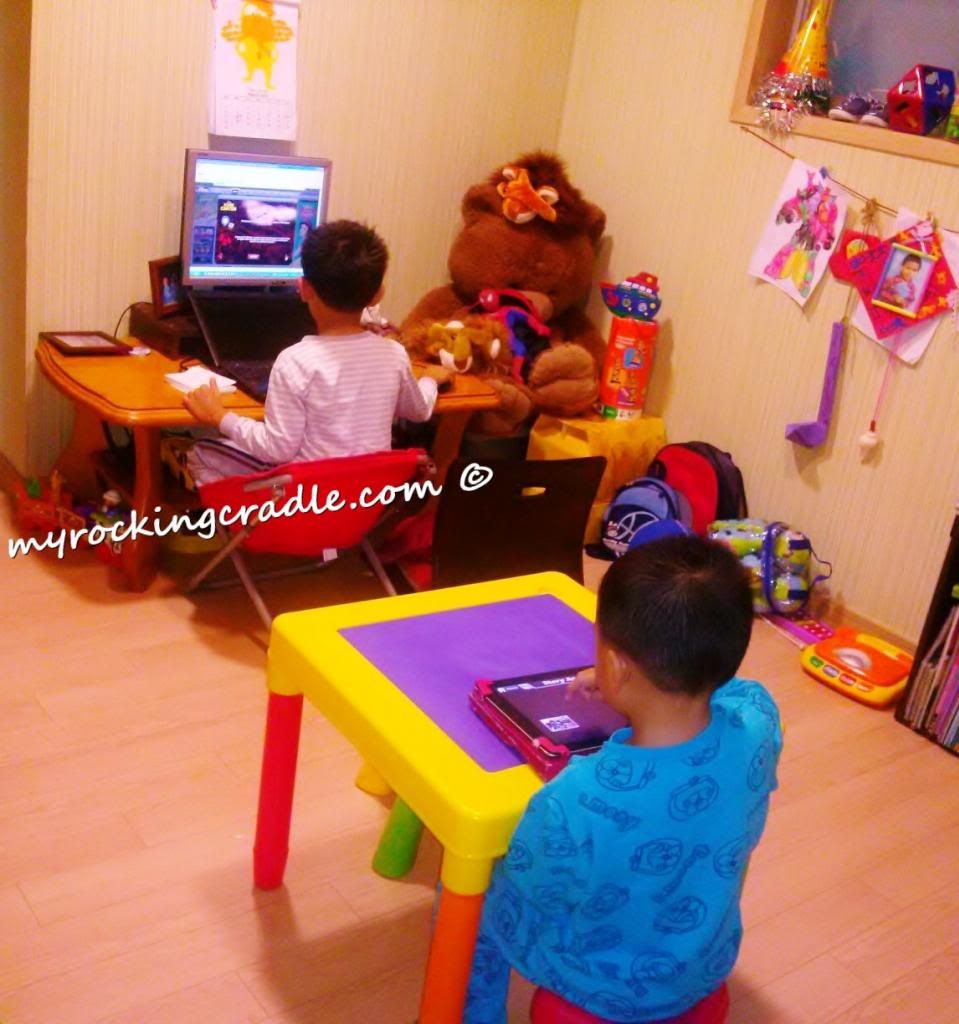 In fact, I have succumbed to the pressure of letting them play with my I-pad whenever I am with my girlfriends so I could have a "me" time:-).
And upon the encouragement of a friend, I started my 6-year old with his own "computer class"… well, getting familiar with the keyboards, at least.
(this used to be my laptop but lcd was broken… my son has to content himself with the big screen attached to the laptop)
This was on our second session. So far, he got familiar with the basic keyboard functions. He'll eventually get the hang of it:-).
I think this is a useful – and necessary – skill so might as well start 'em young!  I was informed that first graders are going to have a computer class when they enter school this August.
I had my first computer class when I was in my senior year in high school:-)… tsk… tsk… tsk… what else will they be learning?