My 3-year old charmer started going to school in a Korean 유지원 this week.  Unlike our Firstborn, we decided to immerse him fully in a Korean kindergarten so his school is as Korean as it can get:
If I expected some hesitation and crying on his first day and first bus ride to school, I would have been heartbroken. There was not a moment's hesitation when he boarded the school bus: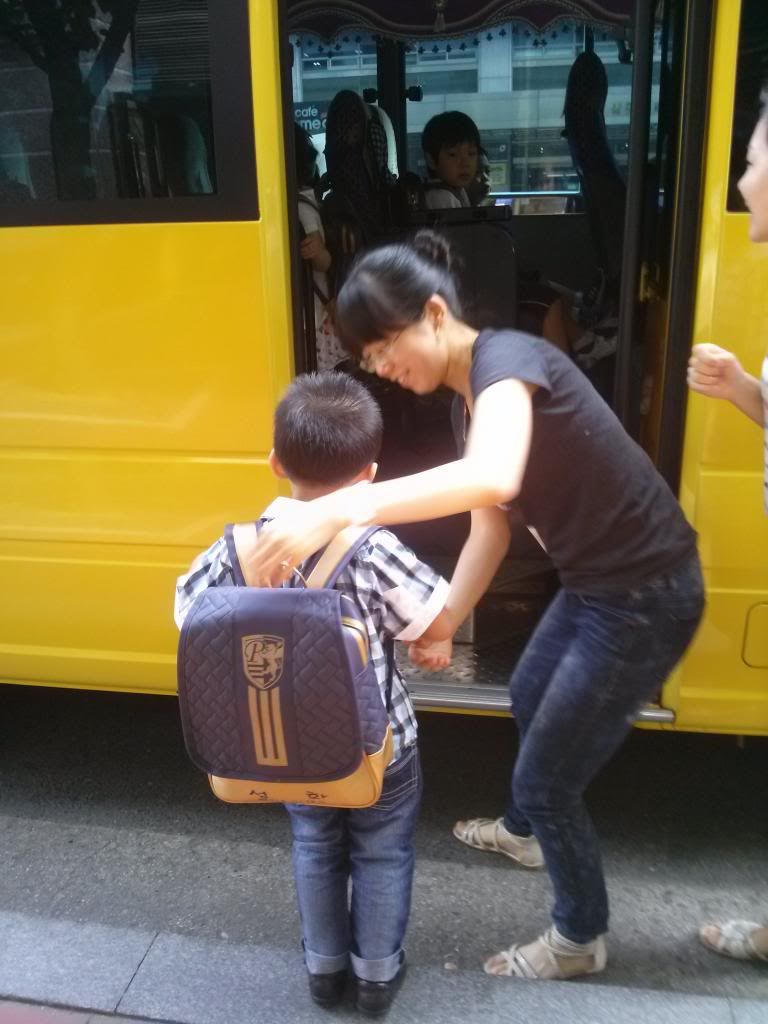 At school, he immediately settled down and joined the class. Though he cannot speak and understand Korean yet, this little boy always insists that he wants to learn Korean. He is an eager learner even in the house so it's not surprising to see him effortlessly put himself right in the center of his class: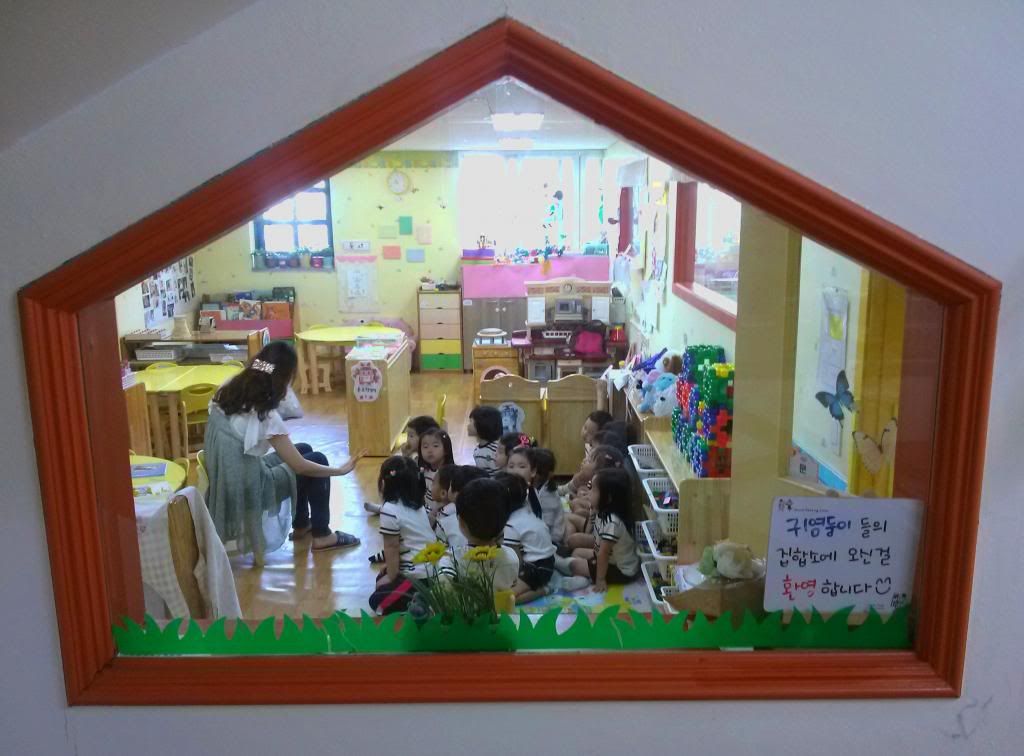 As part of his transition period, he doesn't go home with the other kids in their regular schedule yet. I pick him up from his kindergarten before lunchtime and he would always spend a few minutes in his school's tiny outdoor playground.
He had an accident on his second day at school. His teacher was so worried she called two of my Korean friends, whose kids also study there, twice each explaining that my son was running too fast. I might think that she did not take care of my son. Knowing how quick my son is, well…
Medicine cabinet contains the essentials so I don't think I need to worry much. The teacher will get to know my son more and more and she'll know how to anticipate his speed next time:-).
On his third day, this little charmer has already charmed a classmate. His teacher excitedly gave me this piece of paper:
This was from a little girl who, that day, kept on holding my Charmer's hand. Then she asked the 선생님 to teach her how to write my Charmer's name in Hangeul. Isn't that sweet?
Of course, he got a teasing from his Kuya when he got home:-).