I think that I have mentioned it several times that the kids are not going to school now.  Home study under me is always never enough. I have things to do, they have their own games to play. In short, we cannot put a sense of time in our daily schedule. We try to do as much as we can but there's always something coming up. So, I am always in the look-out for activities… especially on weekends when friends are available to come with us and share the fun. Last week, kiddos and I went to Aiins World with Razel and her kids.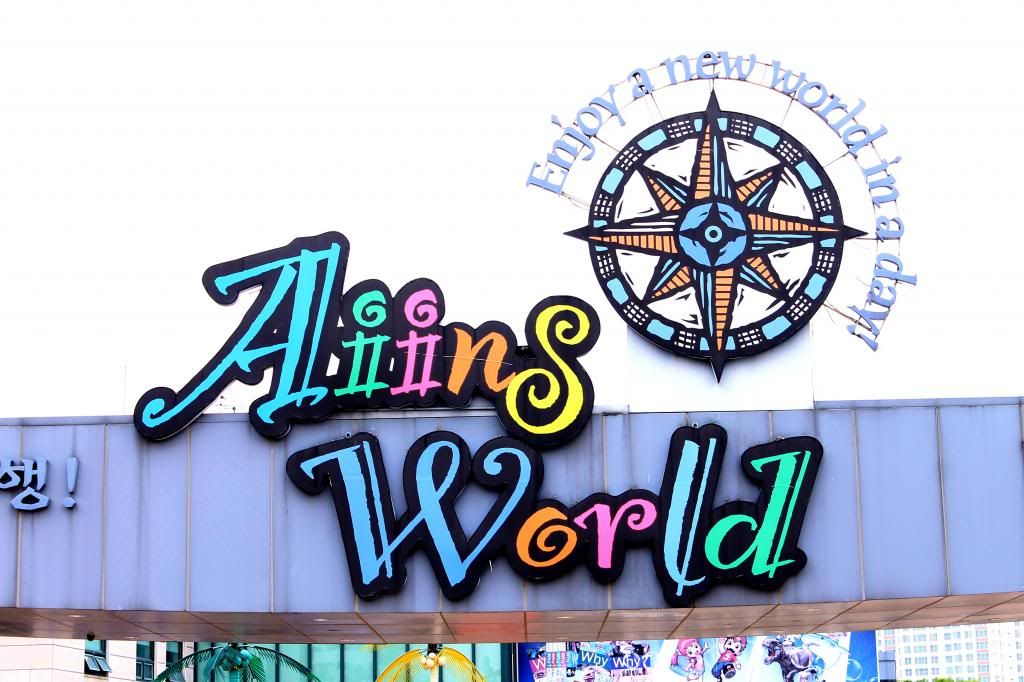 Aiins World is located in Bucheon. It's actually in the boundary of Incheon and Bucheon. What's in there to see? Miniature landmarks from around the world!
We also visited a theme park with miniature landmarks in Jeju in 2010. But this time around, kids are more appreciative.
As soon as the kids finished with their lunch, we set out to explore the place:
The best thing is actually me discovering that the kids have stored in their minds some bits and pieces of what they learned from our regular book reading. Like… when I pointed out a landmark from Germany, my 3-year old son D blurted out: "where world war happened". You see, there was a time when we read books about Hitler and the Holocaust. Both my sons eagerly listened and asked questions about Hitler and the Jews. My 6-year old L would also say things he remembered about some landmarks he saw. This just supplements my personal belief that learning should be made personal to them and relevant into their young lives. And to achieve that is to let them go out and explore.
In the meantime, we can only offer them miniature landmarks:-).
Here are some pictures from our "travels":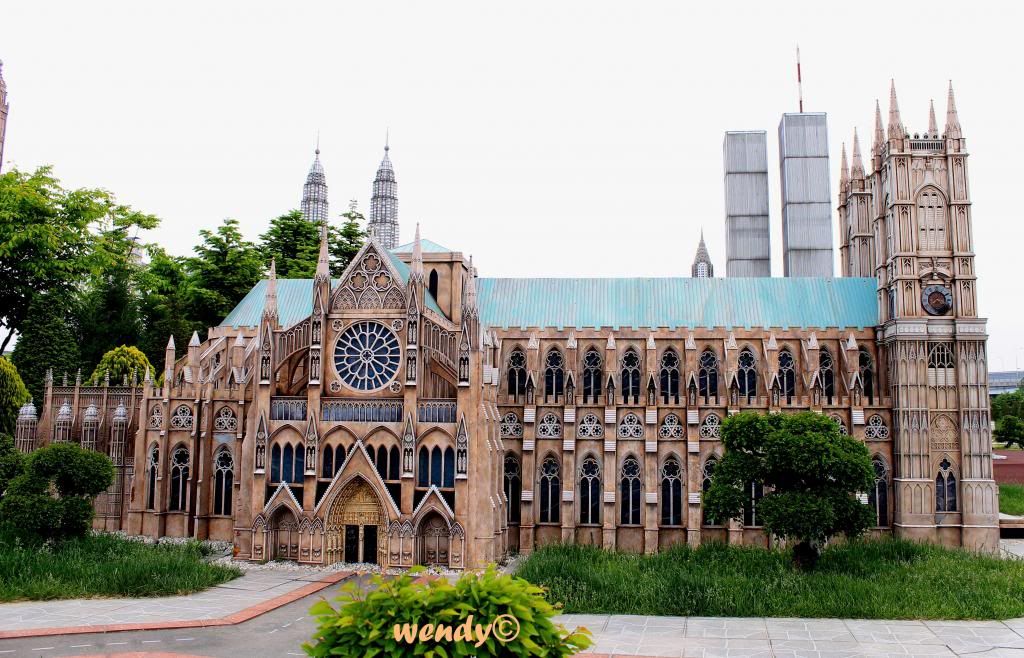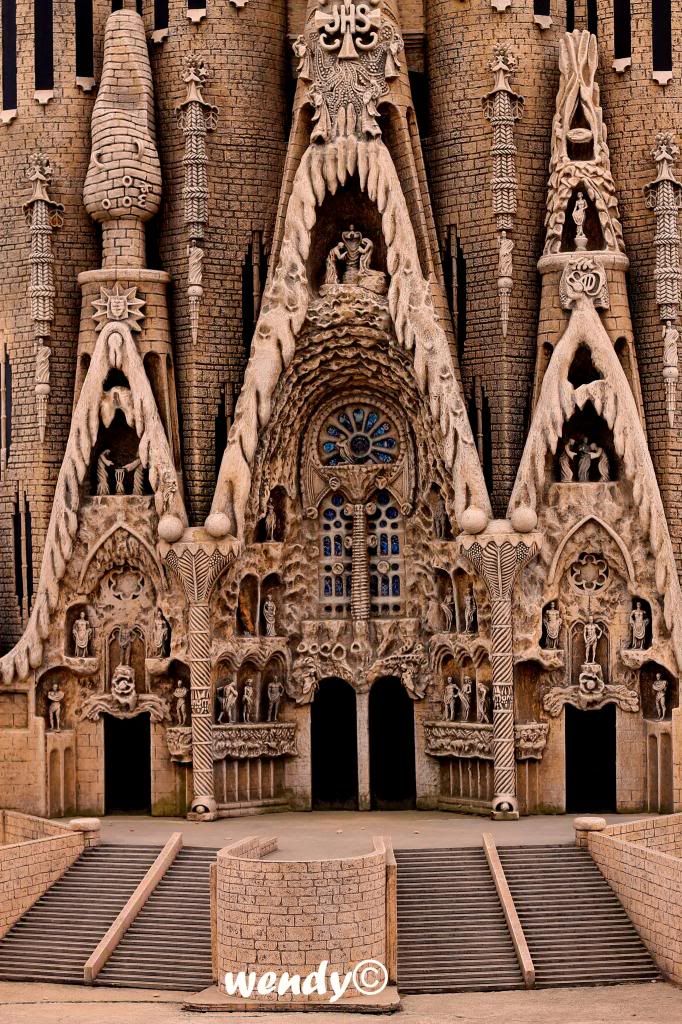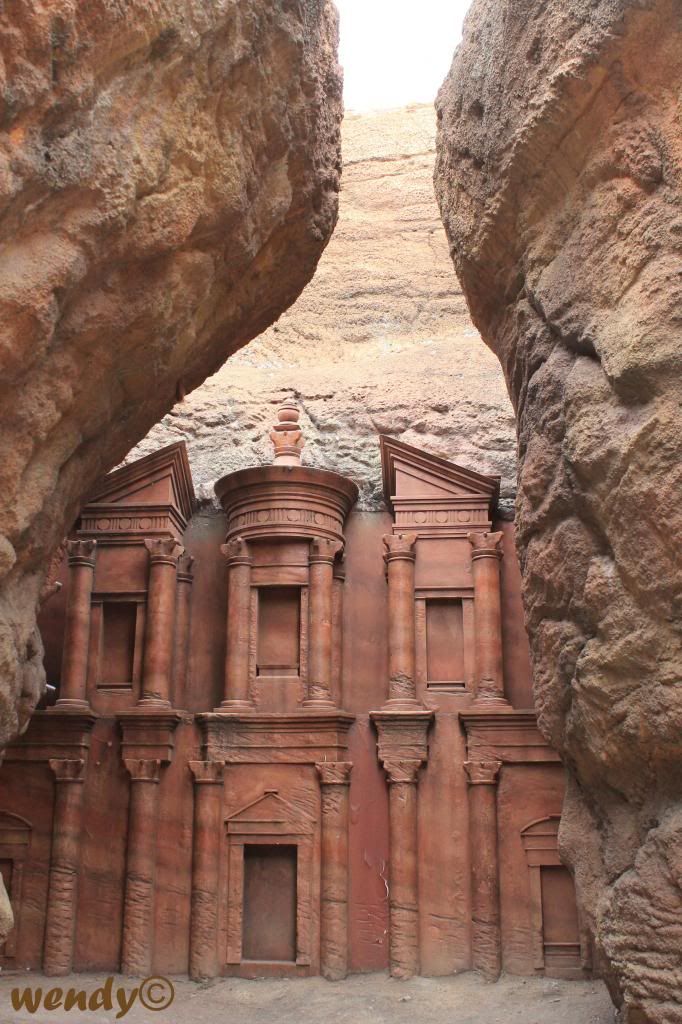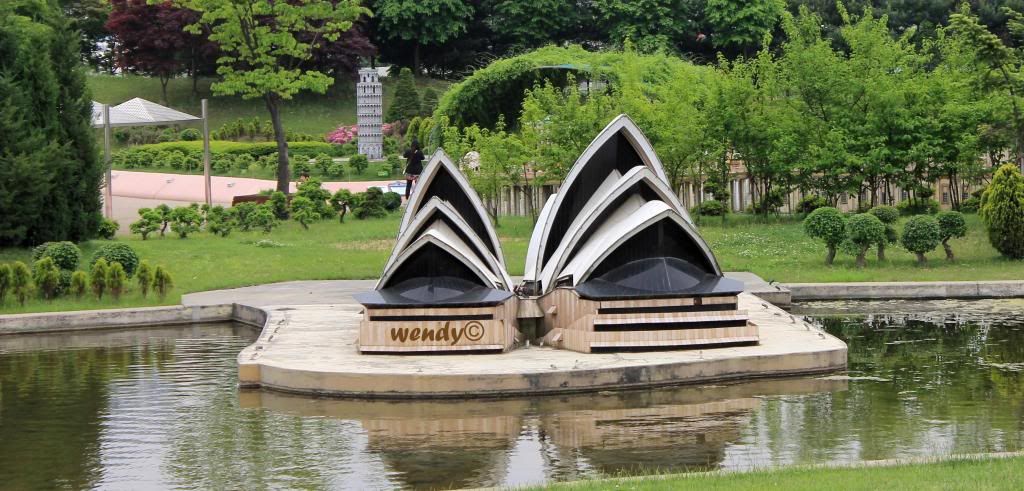 Our kind of tour took less than two hours to finish. And that included playtime of the kids:-).
And as hubby is currently in the East Coast on a business trip, kiddos surprised him with a souvenir photo (not posted here) under the Times Square landmark.
Hubby's work makes him travel the world. In Aiins World, kiddos can claim that they, too, had become a world traveller… just like Daddy.