I'm ageing… huhuhu… and ageing manifests in our skin, most especially in our face. And so, I am very obsessed with my daily complete 8-hour sleep… and water… lotsa water!
But tonight I am very much deprived of my coveted complete sleep. For a good reason, though.
We got this book from the Mapo English Library today: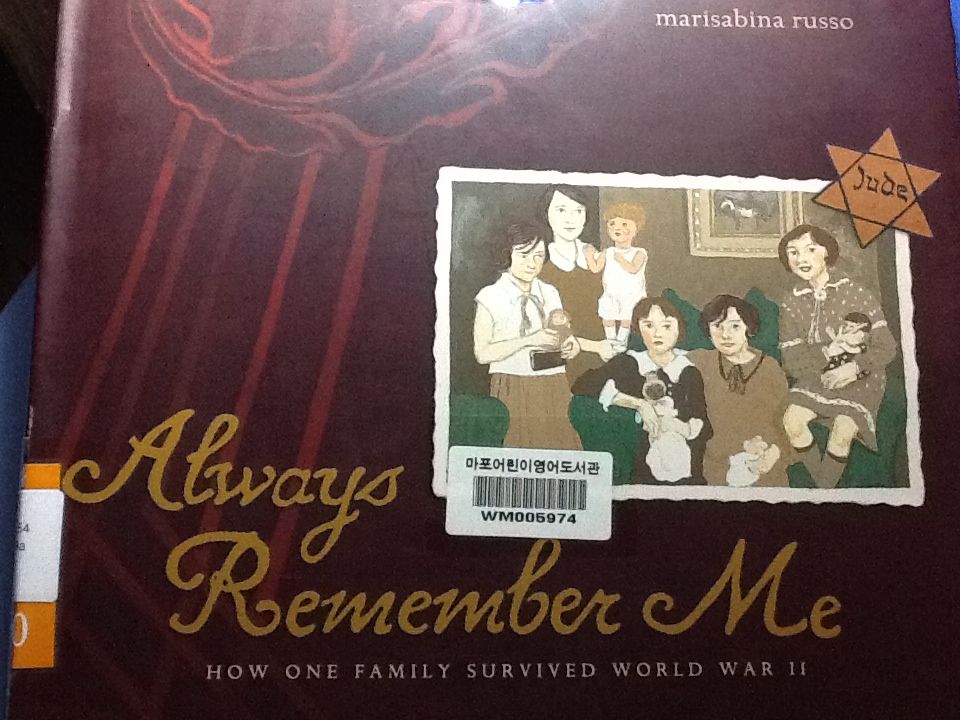 I felt like the kids need a little bit of introduction to world history. And this children's book by Marisabina Russo might just be perfect to tell them some bits and pieces about the second world war.
How wrong I was about the bits and pieces. I should have anticipated Firstborn's curiosity.
Nazis… German… Jews… Hitler… Holocaust…
Firstborn was firing questions non-stop!
Even the Afterword didn't escape his sharpness:
Mention concentration camp to him now and he'll exclaim: "I know that, I know that!"
I like the book. It gives a very gentle introduction to the struggles of the Jews during the Holocaust… just apt for kids to take in. But the cruelty and the discrimination they had to go through didn't escape my 6-year old. His curiousity had been piqued. And in that state I am to expect more questions… but those have to be entertained at another day…
And I still had to satisfy my 3-year old with one more, "just one more, Mommy", book.
At last I kissed them goodnight.
And I went out of the bedroom to hang those clothes which had been waiting from the dryer.
And I planned for tomorrow's lesson with the kiddos.
and finally, I am blogging!