I have a 6-year old and a 3-year old in the house. What do you expect when you have 2 active boys staying at home?
A BIG MESS!
No matter how obedient they are during clean-up time (and most of the time they aren't…lol), the house still ends up having so much clutter. These days, my 3-year old likes using scissors. In fairness to him, he always asks permission and ask me for papers he is allowed to cut. So far, he has not sneaked out on me and cut something he was not allowed to do. Pray that day will not come!
One day last week, it got me into thinking, if you can't beat 'em, join 'em! And so, I gave him scratch papers to tear. This time without scissors… and he complained that it was hard for him to cut without scissors… hahahaha:
In between complaints, he managed to tear the papers and realized he was actually having fun doing it while complaining at the same time. Does it make sense? Hahahaha… that's my adorable 3-year old.
He was intrigued when I got a glue and an empty container. When he knew what he was about to do, he enthusiastically glued each torn scrap paper to the empty container: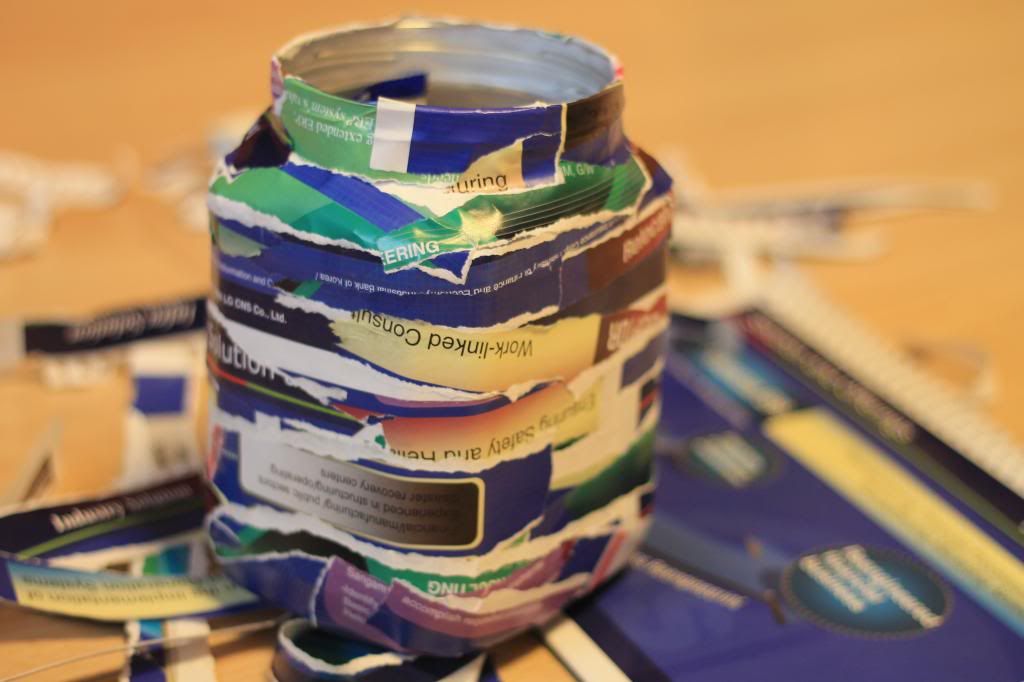 He was quite pleased with himself. He knew that he made something out of his mess and he will have a present for his Daddy when he comes home from his business trip:-):
Simple things + simple joys make a Happy Child.
Have a wonderful week ahead.