My Filipina friends and I scheduled a visit to the National Assembly grounds this afternoon. I prepped up the kids about the trip last night explaining to them that it would be good for them to see how a government building looks like and that is the place where the government leaders make laws. Oh, it wasn't easy explaining it to them in the simplest terms:-). I just had to so that the trip would be relevant to them. And I also thought that it would be a good exposure for them.
We all know that a Filipina was elected to the Assembly last year in the person of Miss Jasmine Lee. Our group was lucky to see her and we were even luckier to have been accommodated by the gracious Congresswoman into her office. She was very warm and accommodating, probably glad to see a group of Pinays in the Assemby. Of course, we didn't let the opportunity pass to have a photo with her inside her office. It isn't everyday that you get to be accommodated like this: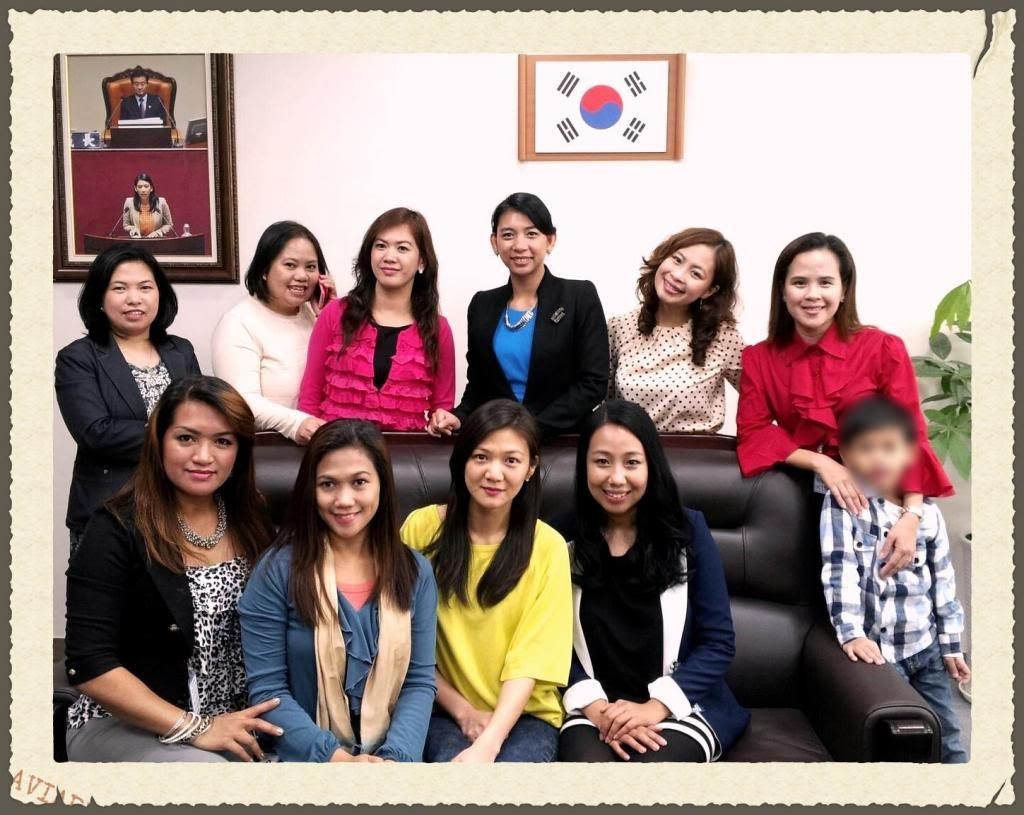 At one point, Firstborn whispered to me, "Mommy, when can I meet the President?" I had to stop myself from showing amusement to his very innocent question. As if meeting the President is a normal thing to do:-).
The Congresswoman's office has a live telecast of the happenings in the session halls of the Assembly. He asked me if that was how the leaders (this was the term I used to him to refer to the legislators) work. He then added, "How I wish I could meet the President".
Secondborn wasn't as aware as his older brother was of the surroundings. He was just busy playing around especially when we got out and took some pictures in front of the Assembly. The ground was very huge and there was more than enough space to run around. I didn't take my DSLR with me so this photo was just taken using my smartphone: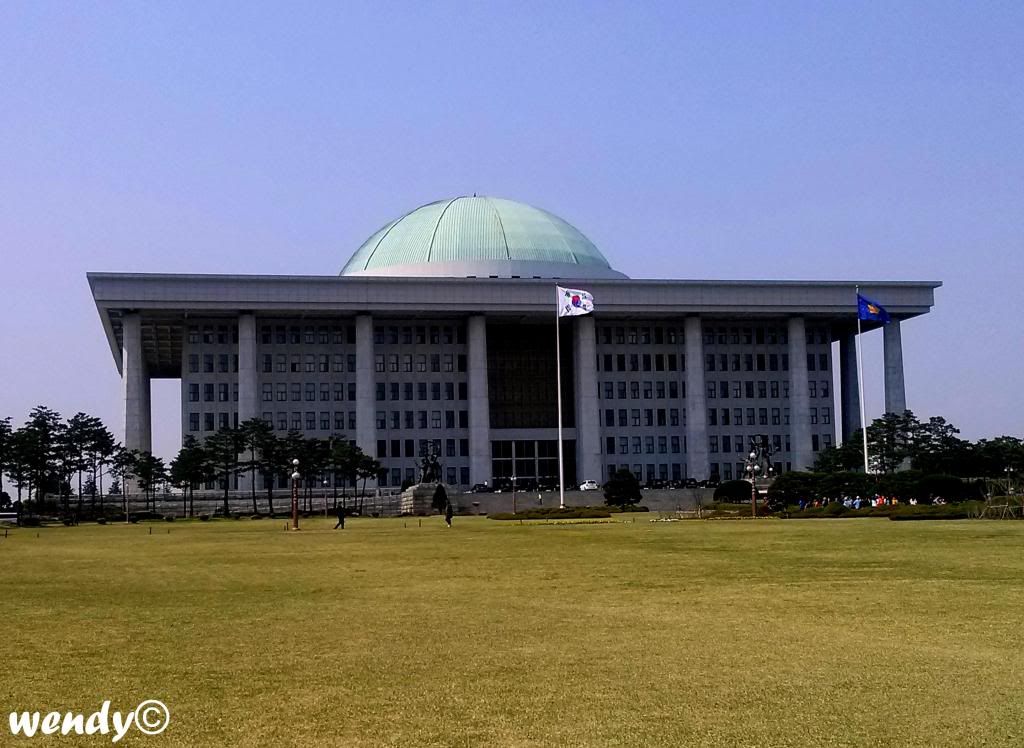 I have always wanted to visit this place and take pictures as this is near where we live… just across the Mapo Bridge:-). Just when I had the chance to do so, I left my camera behind and using my smartphone took the most common angle taken of the Assembly… harharhar. But, at least now, I have a picture!