My kite flyer enjoyed his time under the sun so much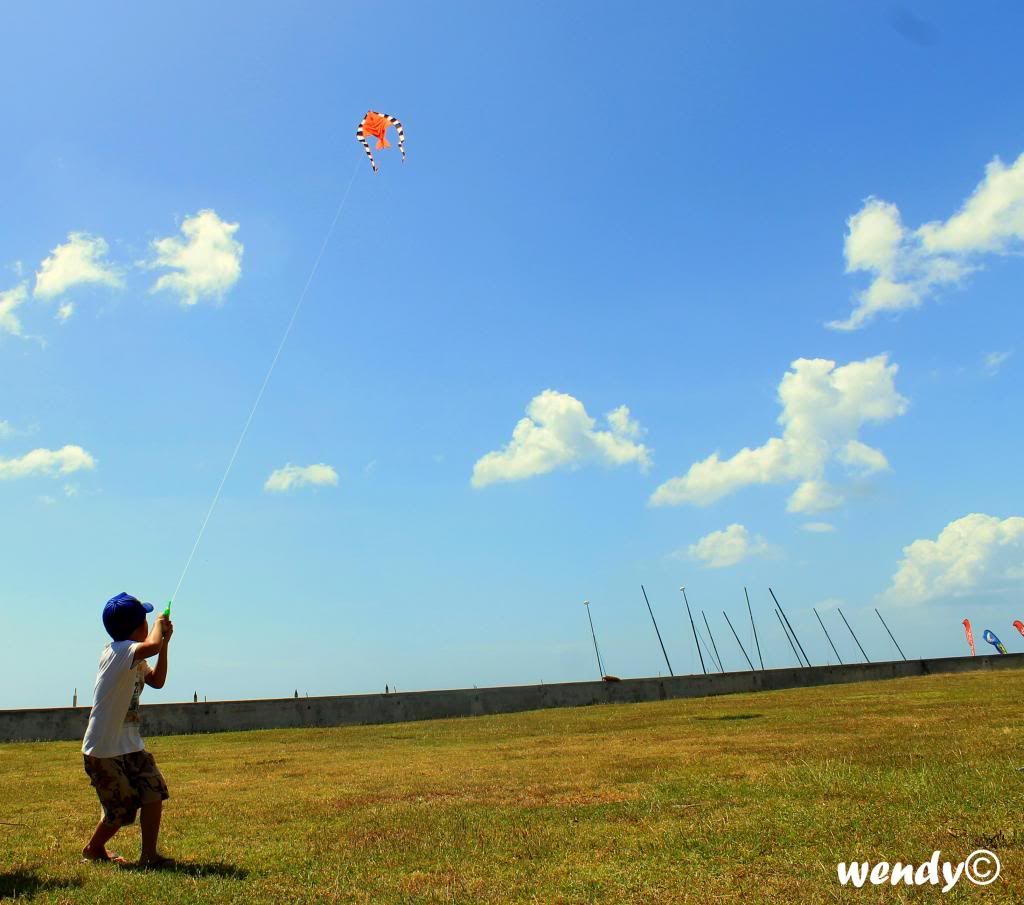 he was inspired to write something about it. This time, he didn't just write. He became an illustrator of his own writing, too:-). Here's his scribbles: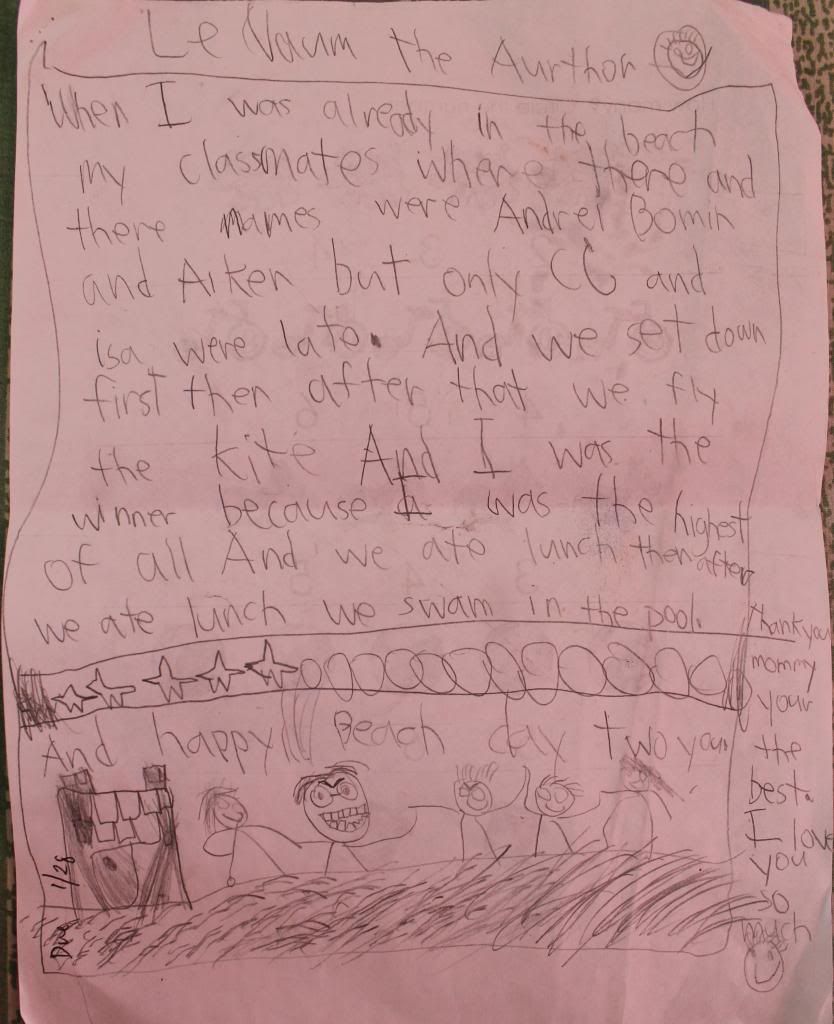 LeNaum the Aurthor

When I was already in the beach my classmates where there and there names were Andrei, Bomin and Aiken But only CJ and isa were late. And we set down first then after that we fly the kite And I was the winner because I was the highest of all And we ate lunch then after we ate lunch we swam in the pool. Thank you mommy your the best. I love you so much.

And happy beach day two you.
My 6-year old enjoyed his kite-flying experience with Montessori friends and I'm glad of the positive impact it has on him that he was able to translate it to writing. Never mind the spelling mistakes and the lack of the correct punctuation marks. Those technical aspects will come later and will be gradually realized by him. I am just a proud mom that he can actually put his thoughts into writing – with matching illustration – at his age.
Way to go, Firstborn!