ASAP 18 had a live show from the Iloilo Sports Complex during the Dinagyang Festival here in Iloilo. Of course, the television screens reflected a jam-packed venue:-). Sorry to disappoint but it wasn't as filled up as it appeared:-). This one was a close shot, nearer to the stage.
What made this afternoon interesting for me was not the celebrity sightings but the people in the venue:

Isn't she lucky? She has her man ready to give in to her whims so she could see the celebrities on stage. Well, at some point in our lives we go through this little bit of craziness:-).
For those who do not have partners, they content themselves with these piled blocks: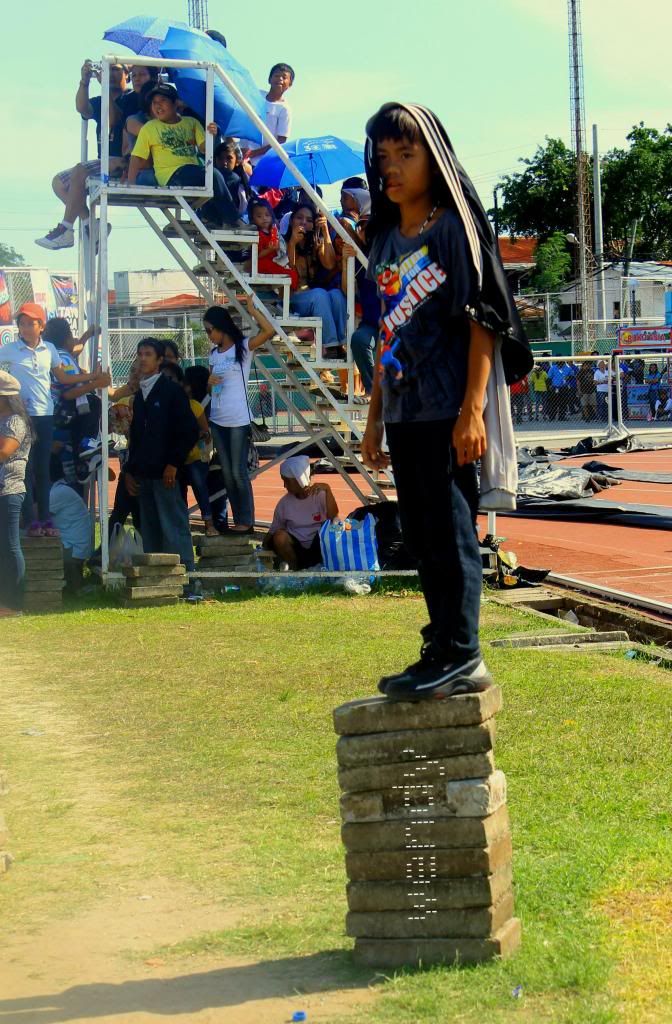 There were several of these piled blocks there which some spectators used to elevate themselves to be able to see the entertainment and the entertainers. I did use one pile left by someone else hehehe…
And since this was in the Iloilo Sports Complex, one group of youngsters used the balance beam:
A security marshal asked the youngsters to go down and not use the balance beam to prevent any accident. They politely obeyed… of course! And when the marshal was out of sight, they promptly went up again… lol.
There were those who can't stand the heat and all the standing but apparently, they still wanted to be part of the crowd: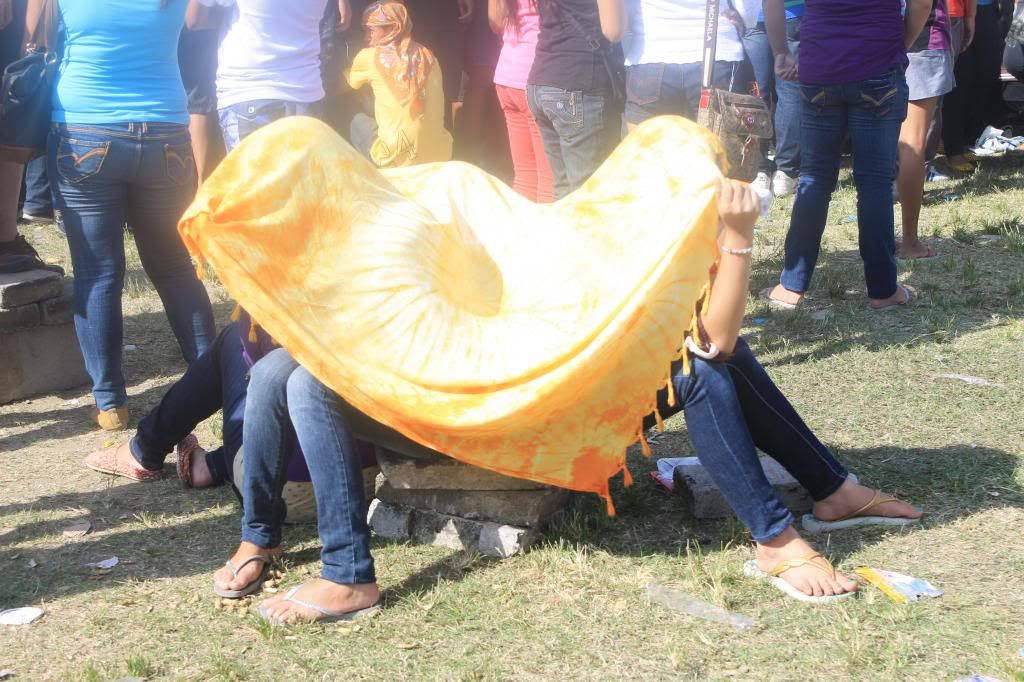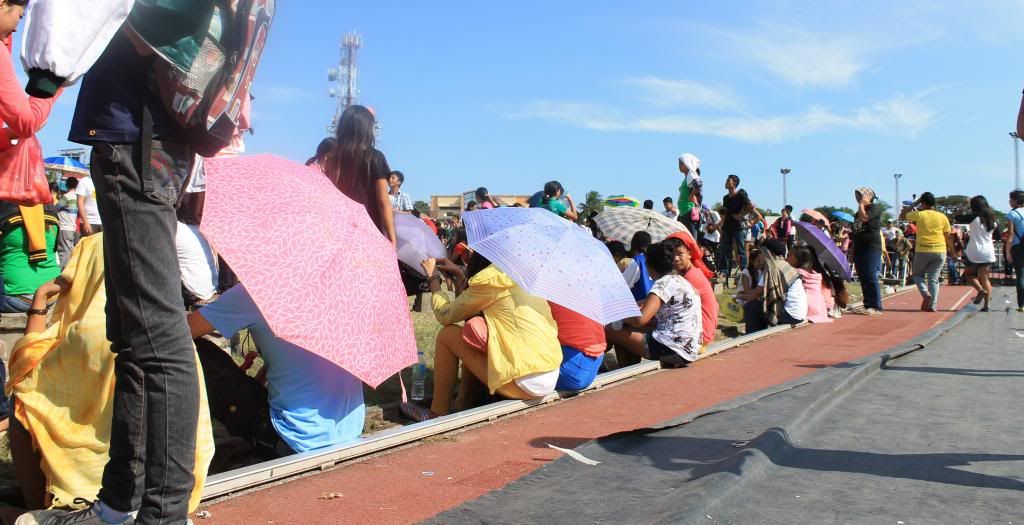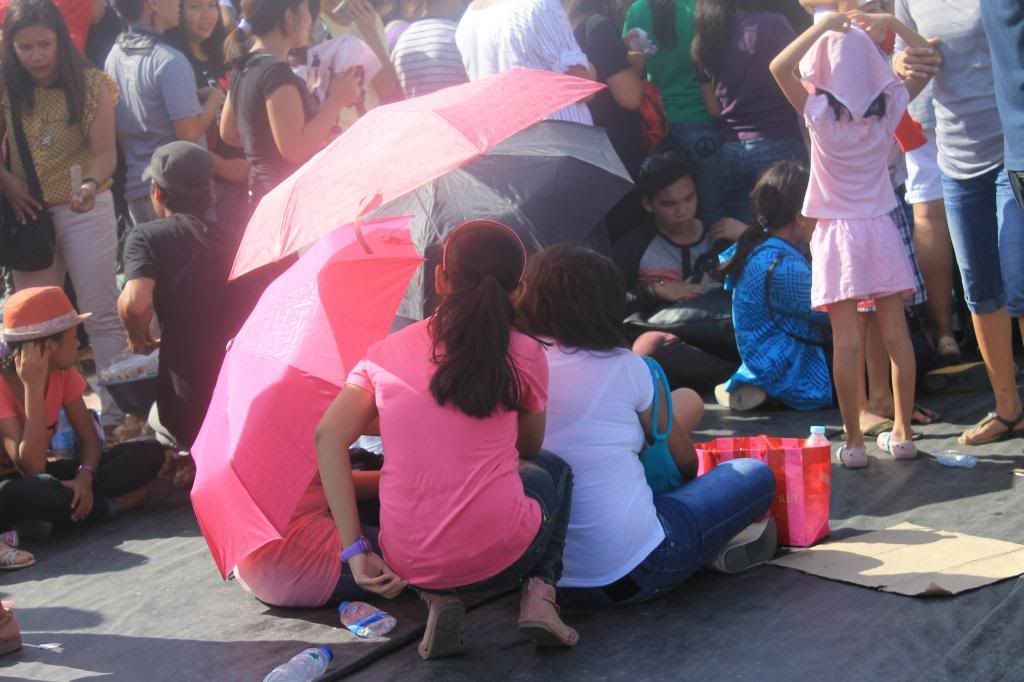 But, of course, amidst these crowd is a group of volunteers who are always on standby, just in case. In the meantime, they allow themselves to relax:-):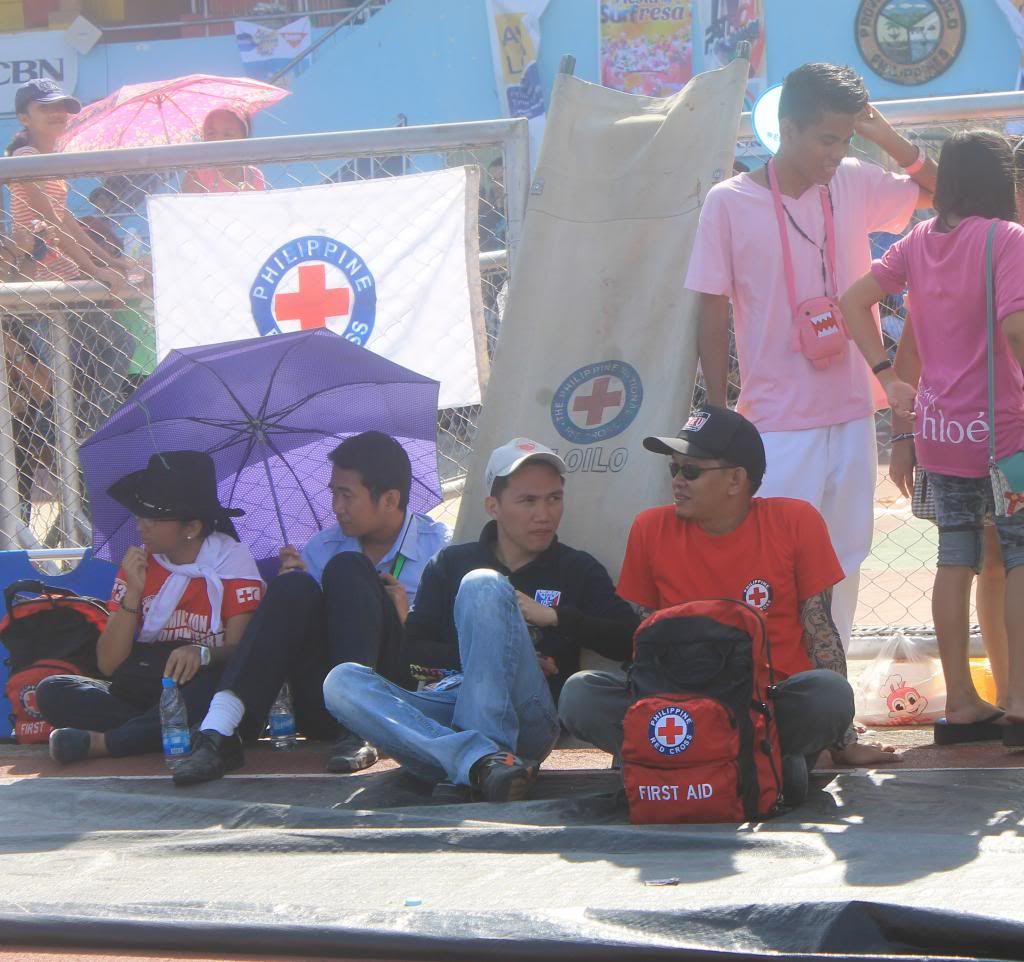 And among all those present, here's my hero for the day:
Cheers!