One afternoon, kiddos and I had a road trip with the fishpond in Barotac Nuevo as our destination. I wanted them to see the "haw-as", an Ilonggo dialect term for fish harvest. It was the day for harvesting the "bangrus" (milkfish). I was sure it would be an experience for them!
We arrived at the sprawling 45-hectare property of fishpond. Kiddos were hesitant at first and maybe… a little bit disappointed. I can't blame them. All they saw when they got down the car were fields of fishpond with a narrow road dividing the property in between. The workers and the caretaker were busy with the last batch of harvest of the day.
All the bangrus from various fields are directed towars a narrow field where they will be harvested like this:
All the fish caught will then be securely transferred where big chunks of ice will retain its freshness
until they will be sorted out based on their sizes.
Unfortunately, this batch isn't as big as the previous harvests. But these bangrus are still worth something because they were harvested at the time when fish demand a high price, I was told.
While the trays are being uploaded, the caretaker and the lady in-charge of the inventory reports to the owner of the fishpond.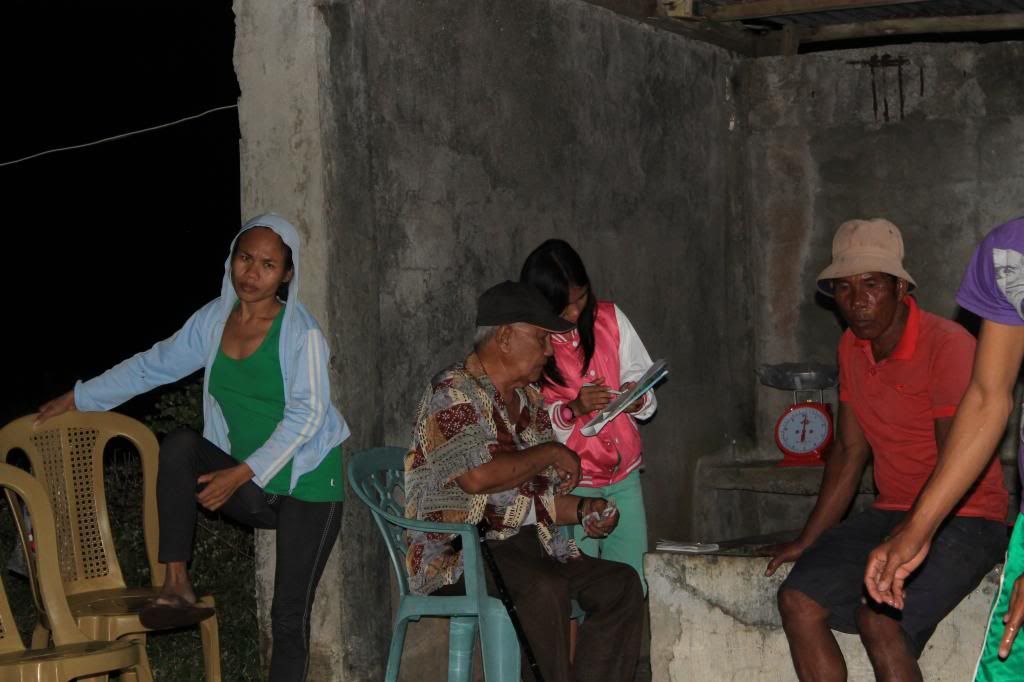 And as is always the wont of some residents around the fishpond who hears about the harvest, they stay around and wait for some blessings:-):
No matter how a little bit disappointing the harvest is, they always end up with a few pieces each… good enough for a meal or two.
In the meantime, these trays
are ready to be delivered to the Iloilo Fishing Port where a waiting wholesaler is ready to take them in and market vendors are ready to buy them and bring them to different markets around the city.
And what became of the kiddos? Of course, they enjoyed it!

How could they not when they were allowed to touch!
Oh, yes! It was a good, different experience for the kiddos. Firstborn was even inspired to write about it. Ssshhhh!… I stole his writing and published it here.