The annual revelry that rocks Iloilo every fourth week of January is over. Kiddos and I are lucky to have witnessed the fiesta that was. Kiddos even had some nights out… one thing I've realized though, my little boys were still not ready for the  kind of street revelry that the Dinagyang offered. Nevertheless, they went to some active spots at their own time and their own convenience:-).
Sunday (January 27) was the highlight of the festival where competing tribes performed on specified judging areas around the city. I brought the kids early morning and they were actually excited to see and join the festivities… only to be disappointed because it was too hot and too crowded for them to handle.  These were some of the street scenes that I caught on my camera while kiddos were cringing from the heat and the crowd: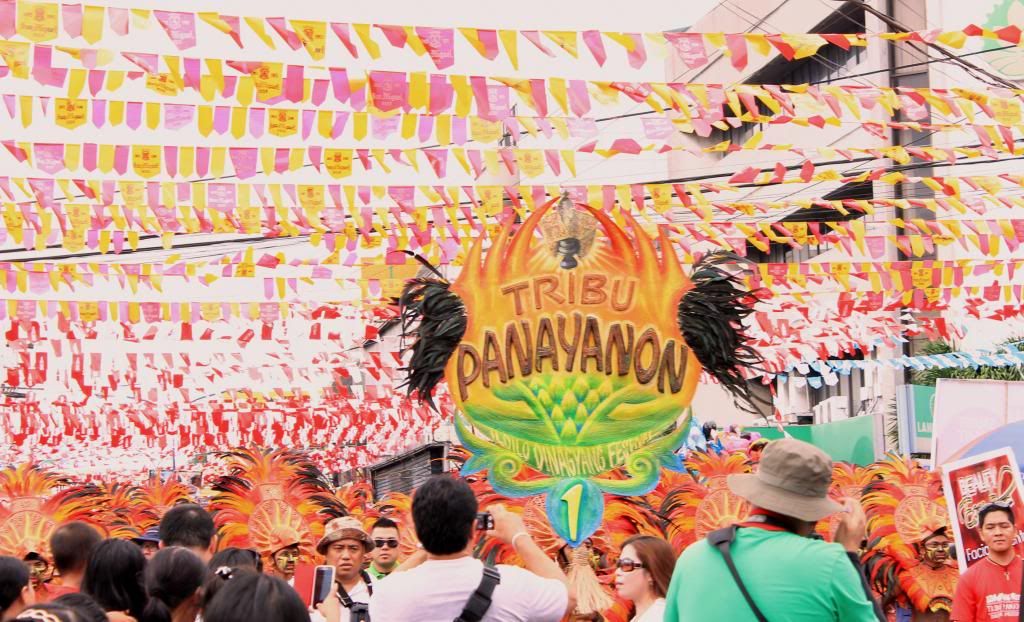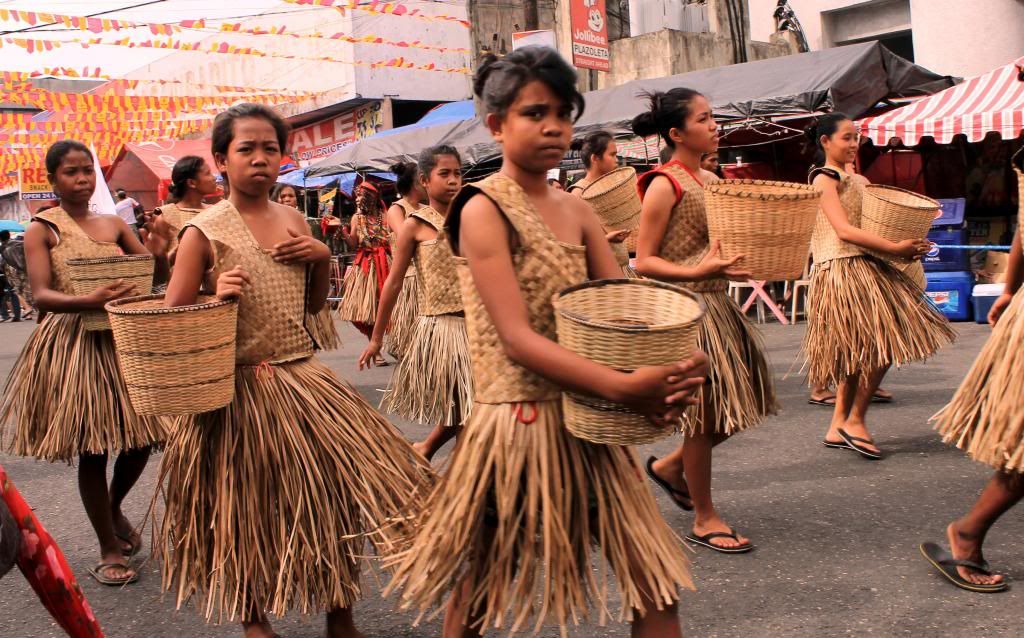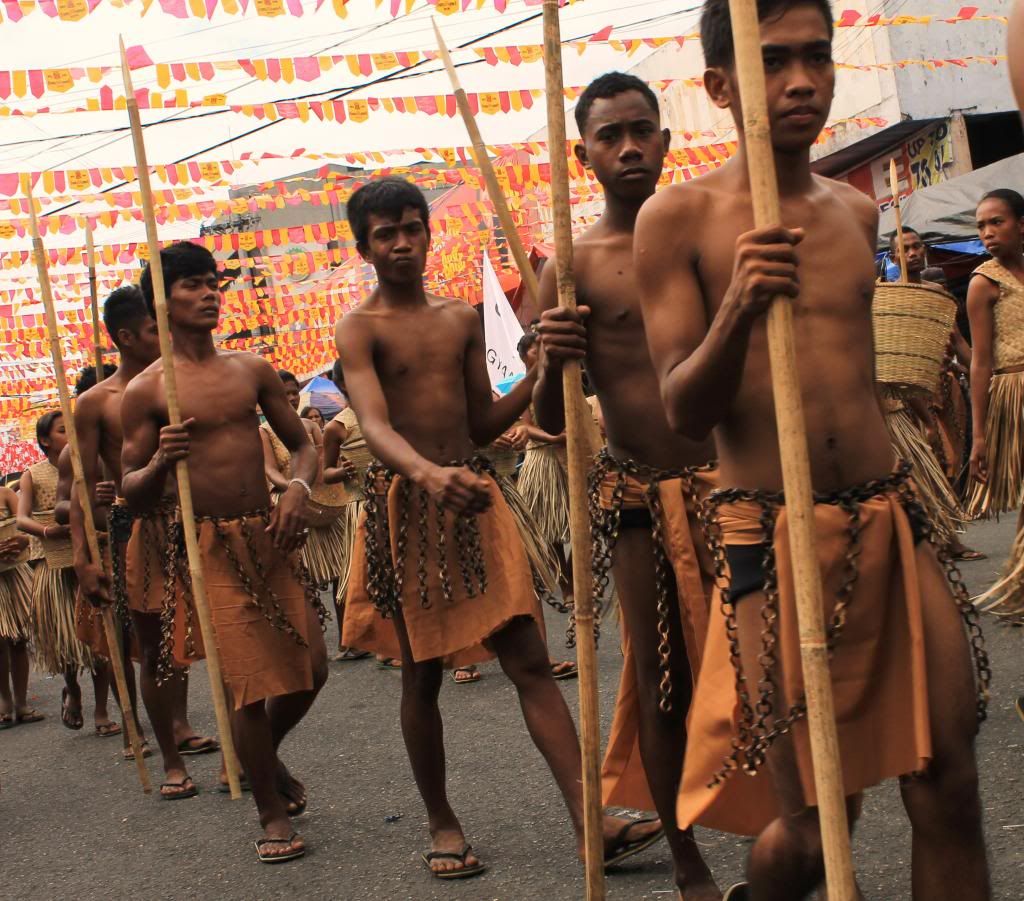 For their own sake and mine, I had to take them back home where they could comfortably play and do the things they wanted to do with the compromise that I could go back to the streets and meet some friends and join the revelry♥.
And so, I went back and met some friends. I haven't joined our local festival for more than a decade and I was quite eager to enjoy the day and be lost in the crowd:-).
I bought souvenirs for the kids to wear for our night out (later that night, bought souvenirs not pictured). Souvenirs such as these were all over: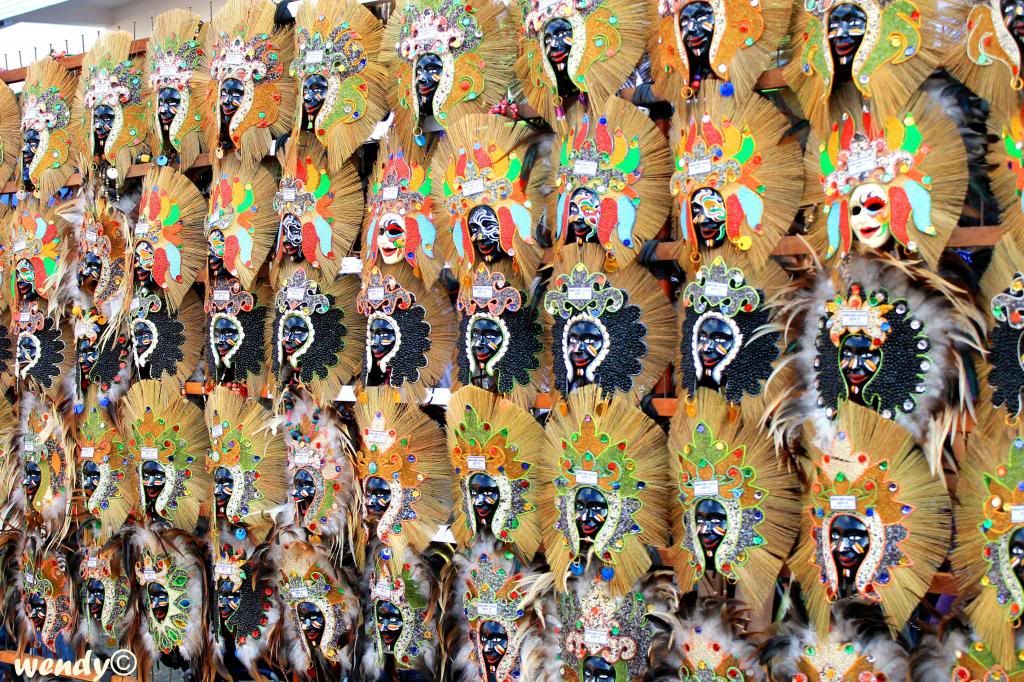 Competing tribes don colorful costumes and meticulously-made accessories but these are what make a Champion: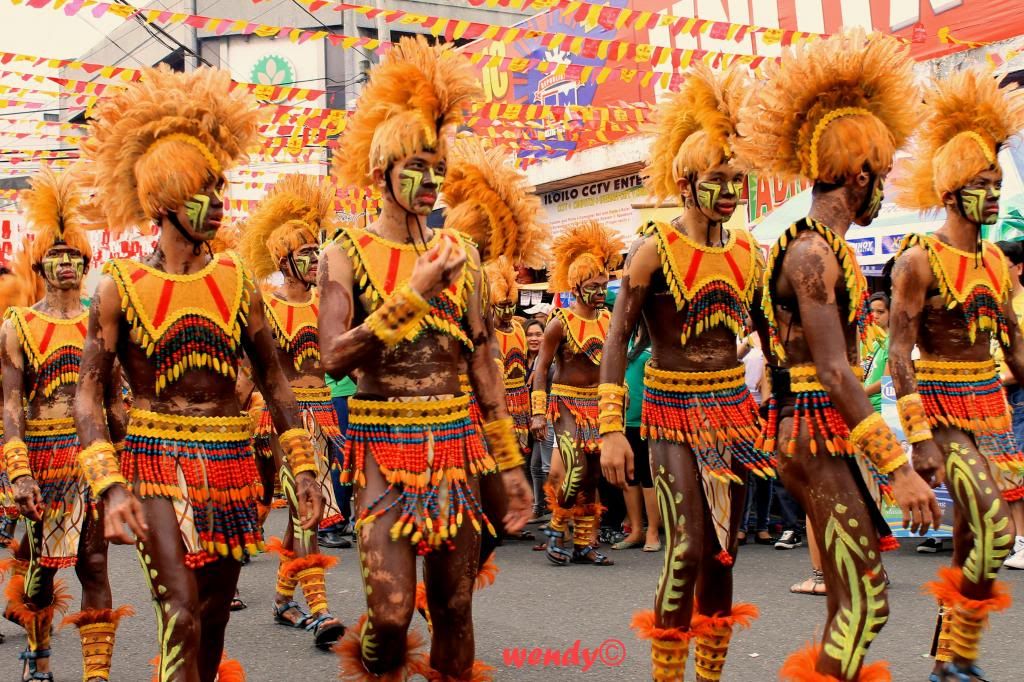 Tribu Panayanon emerged as the Champion of this year's festivities! They have a year to savor this victory while every Ilonggo will have a year to await another boom and grandeur that this festival brings to the city and its people.
Cheers!