Just like Firstborn's actual birthday, our Second-born had a quiet celebration yesterday, the actual day of his 3rd birthday.
And since he had been blessed with so many gifts during their "Meet and Greet the Superheroes" birthday party, I decided to give him a card as soon as he woke up. My 3-year old baby (big boy, he would insist) kept on looking at it every chance he got: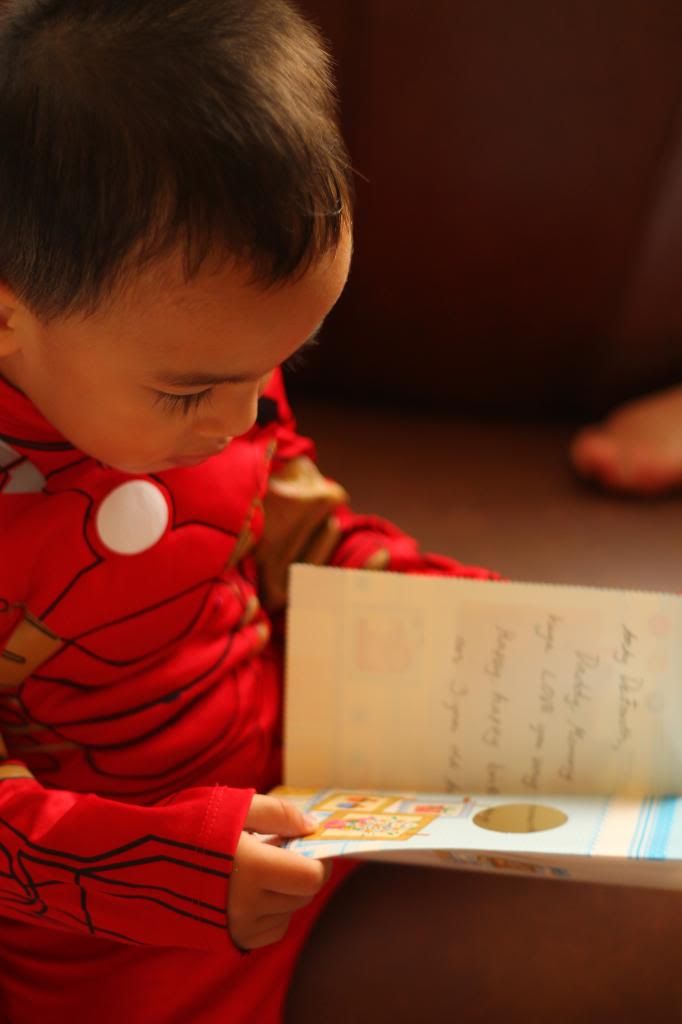 Since he can't read yet, I got him a musical card and it amazed him…
Now, this gives me an excellent idea for their christmas gifts. It's not going to be clothes (they have plenty!), or toys (the grandparents, titas and titos and friends take care of that). Nah, it's not going to be a christmas card:-)…
It's something they could cherish for life… kids are capable of showing sentimental emotions, after all! My boys' reactions on the birthday cards they received could attest to that.
Cheers!