The line-up of movies for the 2012 Cannes Film Festival had been announced. South Korea's The Taste of Money directed by Im Sang Soo is officially in competition.
Casts include Kim Kang-woo, Kim Hyo-jin, Baek Yoon-sik and Yoon Yeo-joong. Filipina actress Maui Taylor portrays the important role of Eva, the Filipina nanny hired by the powerful chaebol family.
Filipinos in South Korea would be excited to see their faces in the big screen in South Korea in May. Many Filipinos were hired as extras in some scenes. Oh, some Cebuanos might catch a glimpse of their faces, too as the last scenes were filmed in Cebu.
Director Im Sang-soo's 2010 film "The Housemaid" was screened in the 2010 Cinemanila International Film Festival where he bagged the Best Director Award and Ms. Yeon Yeo-joong got the Best Actress award. This new film is considered as the sequel to "The Housemaid". Will it be also invited to this year's Cinemanila International Film Festival? Let's keep our fingers crossed:-).
And uhmmmm… Firstborn has a minor role in the movie. He played the son of the Filipino in the movie. This was the airport scene: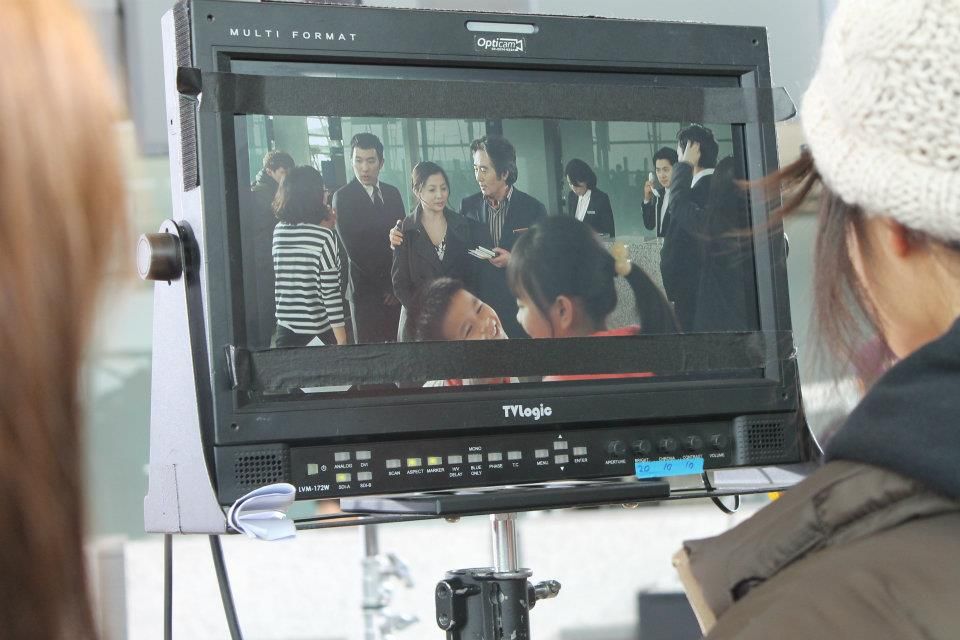 This one was at the beach scene. My second baby was supposed to be a part of the movie, too. Notice the vacant chair: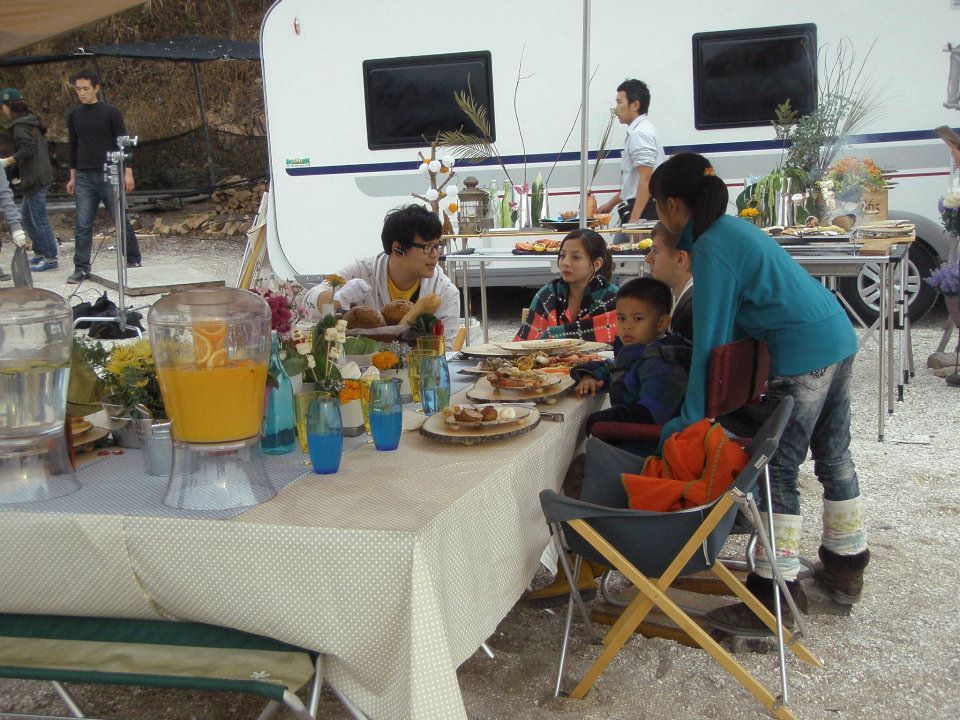 My second baby, DeFourth, was not even 2 years old that time. We agreed that he is going to be a part of the movie but it will depend whether he can take the schedule or not. We were picked up at 5am from the house, arrived at the location shoot at 6am. Shooting started at 7am until afternoon. By 11am, DeFourth was cranky and sleepy. We can't let him go on anymore so I could allow him to be… a baby! He slept and rested while his Kuya experienced his very first movie shooting.
It was good that my second baby didn't get in the movie. The last shooting day of LeRuof, my Firstborn, happened in Cebu and it was a gruelling long day for my 5-year old: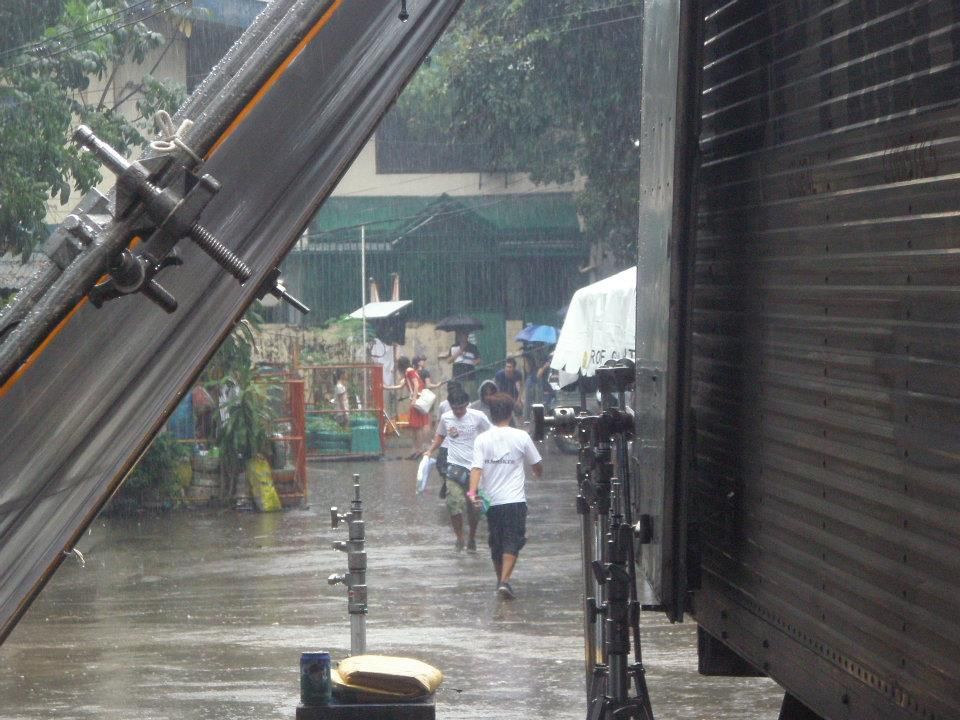 They had to bring in a firetruck for the rain effect. I saw how disciplined my son was and how he can follow instructions well. I just had to make sure that he doesn't see me so that he doesn't burst into tears. His sister in the movie, the daughter of Zel who became a good friend because of this shoot, was a comfort to him.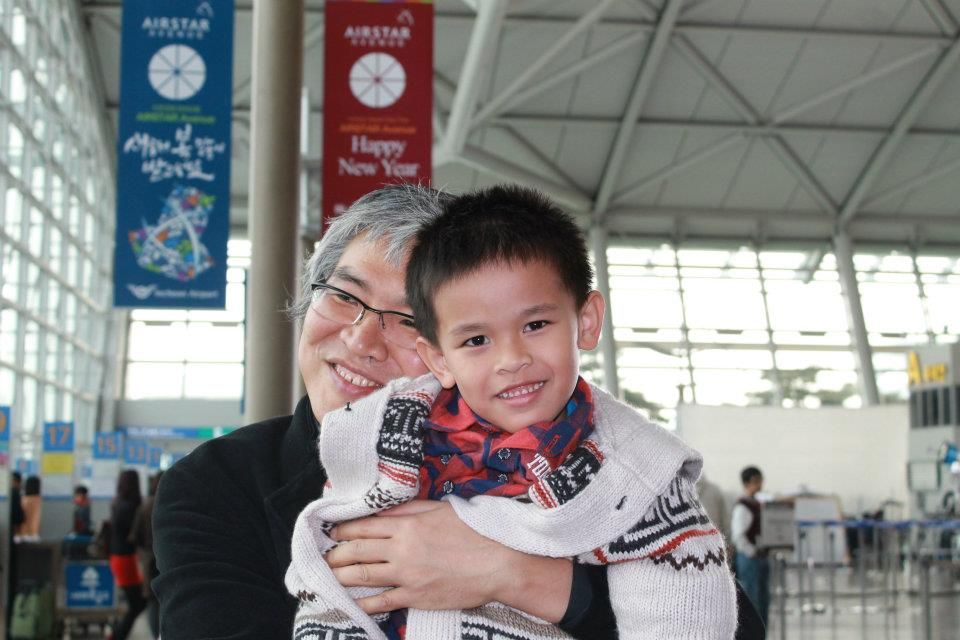 That's how he got to have his first business trip at the age of 5.