The past two weeks were very busy weeks. It was the time of the year to pack up our things for our annual vacation in the Philippines. This time, though, the vacation would have to be preceded by Firstborn's very first business trip:-). Oh yeah, at 5 years old he had his first business trip with complementary round trip tickets from Incheon-Cebu and Manila-Incheon and the tickets included me and his younger brother.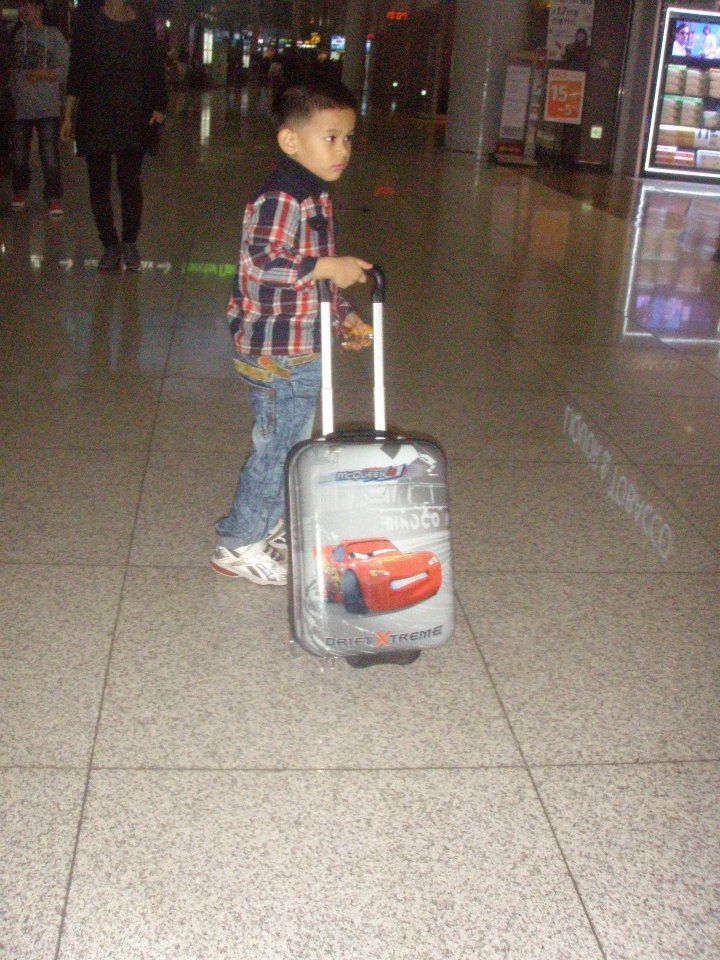 If that was not enough, we had a pleasant surprise upon our arrival in Imperial Palace, Cebu. We were given a very spacious and comfortable suite room!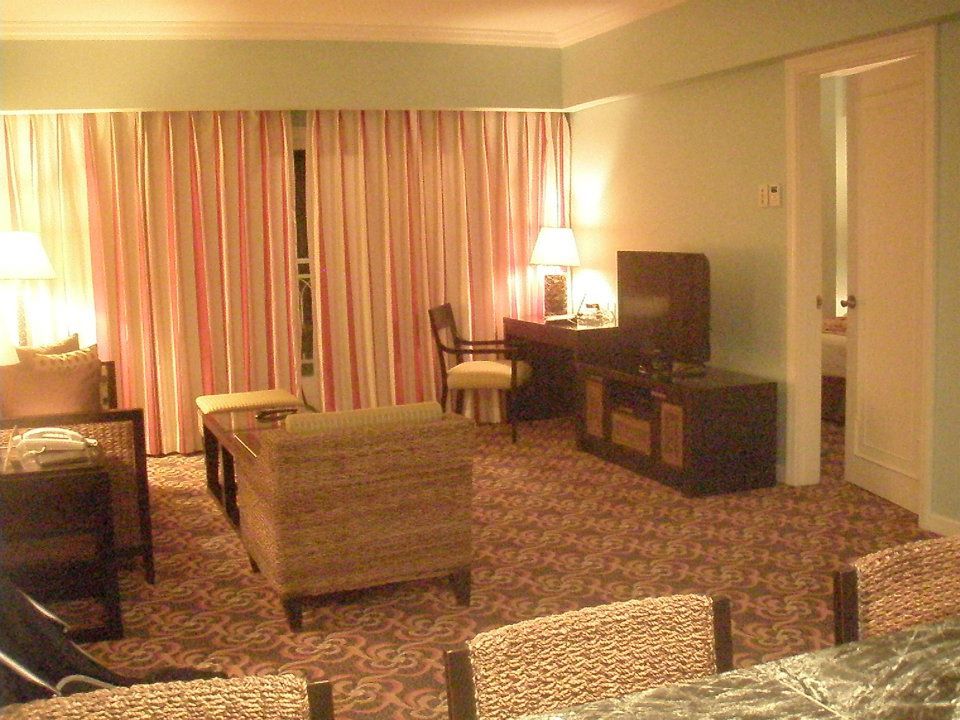 The pictures above show the spacious living room and kitchen of the suite. And here's the twin beds brought together where the boys were sleeping after a tiring day:
Yeah, those two small human forms on the bed are my two little boys oblivious of the luxurious accommodation afforded them.
Cebu's Imperial Palace Waterpark Resort and Spa has an impressive water park where you could spend your whole vacation frolicking in the pool and on the beach which sits on the Imperial Palace grounds. So, our 4 nights and 4 days stay were not entirely work days for my Firstborn. It was a pleasure trip as well which the Little Ones enjoyed to the hilt.
Here they are in their Lightning McQueen and Donald Duck swimwear, excitedly running towards the water park: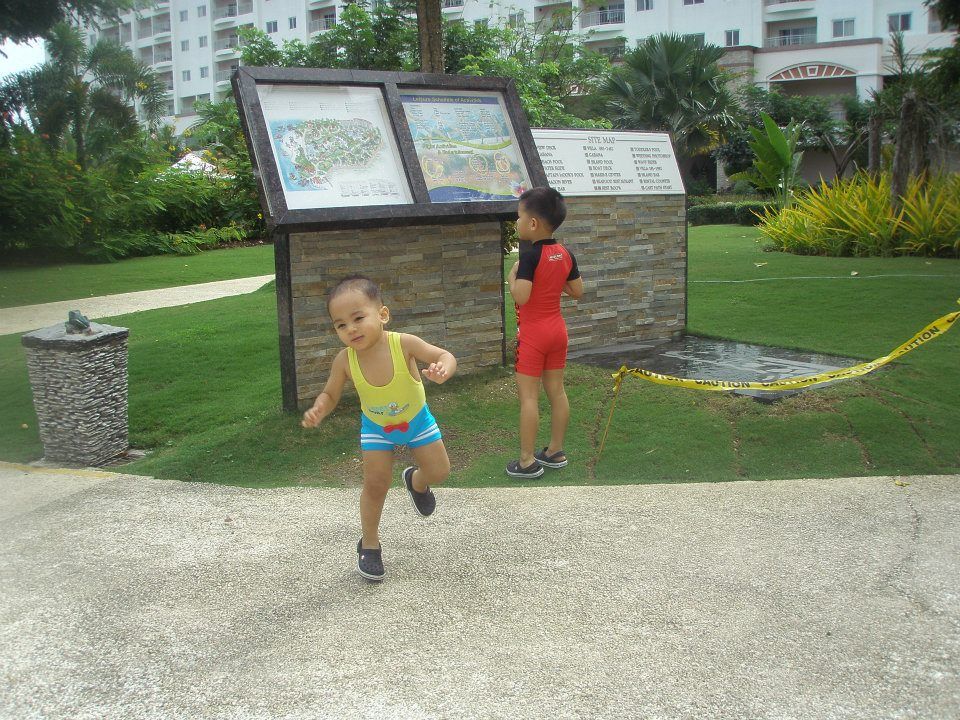 I really appreciate the production team who were very considerate of us. My second son eventually didn't become part of the movie, but they still paid for his roundtrip ticket from Incheon-Cebu-Incheon. For LeRuof's small role, the movie production gave us 3 roundtrip tickets on top of his talent fee. Not bad, eh?