What would you do if a monkey unexpectedly attacks you?
I had an unforgettable experience with this monkey during our recent trip to Kuala Lumpur (KL). We went to Batu Cave located on the North of KL. The cave is a sacred place for the Hindus but it is soooo full of monkeys.
You will be greeted by monkeys at the steps leading to the Batu Caves. On top, there will be even more monkeys. I was laughing at a monkey who was digging in on a garbage can for junk foods.
While I was walking up the steps leading to the prayer hall, I was holding my son's milk in a tetra pack on one hand. My husband and son were already on top when suddenly I saw a monkey heading toward me.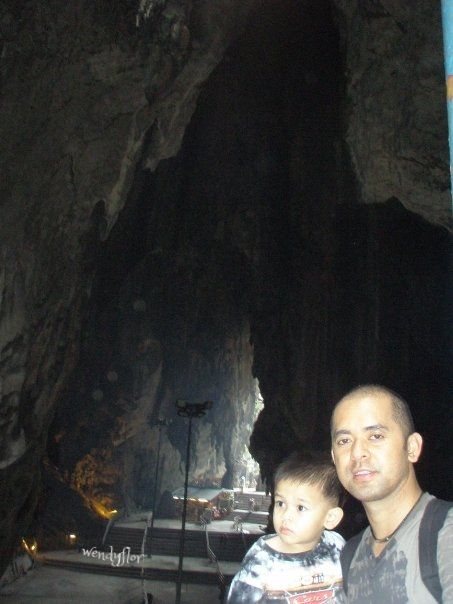 Three Caucasian men were also taking pictures of me. They knew what the monkey was after… He grabbed the milk from my hand and I can only shout for my husband. I was thinking, I can't struggle because I might fall. I have a baby in my tummy! Scary thought!
Turned out the monkey was just after the milk. The monkeys in the cave are generally harmless. Just make sure you don't have food or drinks with you when you visit the place:-)
After a few seconds I regained my composure. I got the camera out of my bag and I just had to take the picture of the monkey who grabbed my son's milk.